Jennifer Hudson's Black Pixie

Here's Jennifer Hudson at the 2014 CFDA Awards in New York City on the 2nd of June 2014. Her black hair is cut into a cute short pixie cut, combing down longer around her ears, complemented with cute longer bangs.

The reason for leaving the hair around her face longer is that it softens the look and adds a sense of femininity to the short pixie style. Note Jennifer's beautiful oval-shaped face, and her high cheekbones complemented by the uncomplicated hairstyle.

To achieve this look, add blow-dry lotion and a heat-protecting product to wet hair. Blow dry the hair, starting from back to front with a small round blow-brush. Blow dry the hair straight in a rounded curve all the way to the front. All the hair from the back to the crown must be blow-dried in a downwards direction. From the crown upwards you'll need to blow dry the hair in the direction that you want it to complete the style.

Note how Jennifer's hair is styled in a messy fashion on top, but the hair around the face is straight and hanging towards the face. Blow-dry the hair around the facial area straight with-out the curve. This can be done with the little round blow-dry brush, and finished off with a straightening iron to achieve that uniform, glossy effect around the face. After the hair is dry, finger-comb and style the hair using your finger-tips into the directions that you want it. Then spray it with a medium to high-hold gloss spray to keep the hair in place.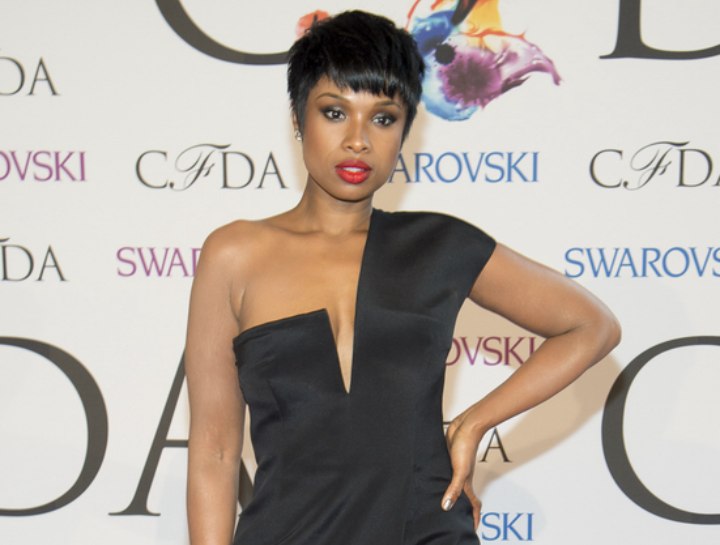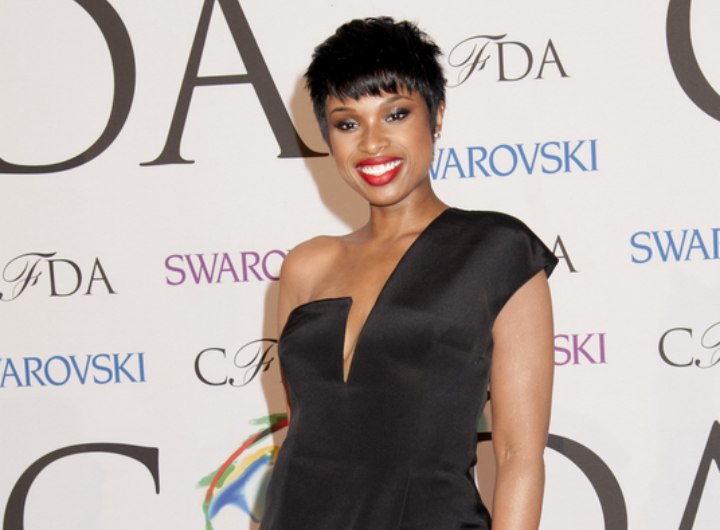 More Jennifer Hudson hairstyles