Jennifer Lawrence - Long Straight Hair

At the 2011 Palm Springs International Film Festival on January 8th, 2011, Jennifer Lawrence is wearing long straight hair with evident highlights that show a variety of shades of blonde. The hair is slightly parted on the right side of the head with short side bangs falling to the left.

The bangs are cut sharply and somewhat layered. A noticeable curl is placed at the right side of the head, from the top of the forehead and down the hairline. A weft of hair that should have fallen to the right side joins the bangs on the left.

The blond hair color truly does a lot for her facial features and complexion. Her blue and black narrowly fitted dress with a black buckled belt, small black handheld purse as well as black strappy heels and no jewelry finishes up her ensemble.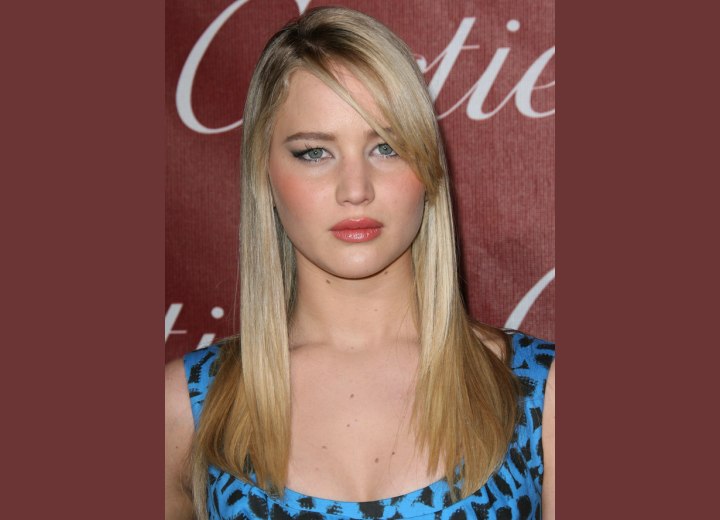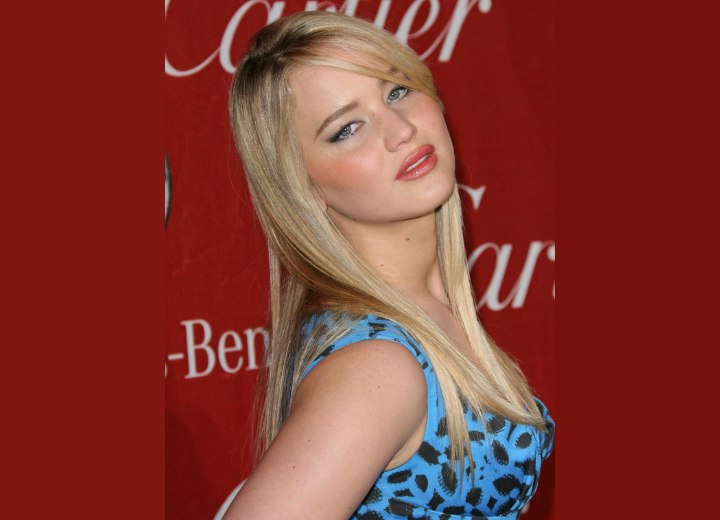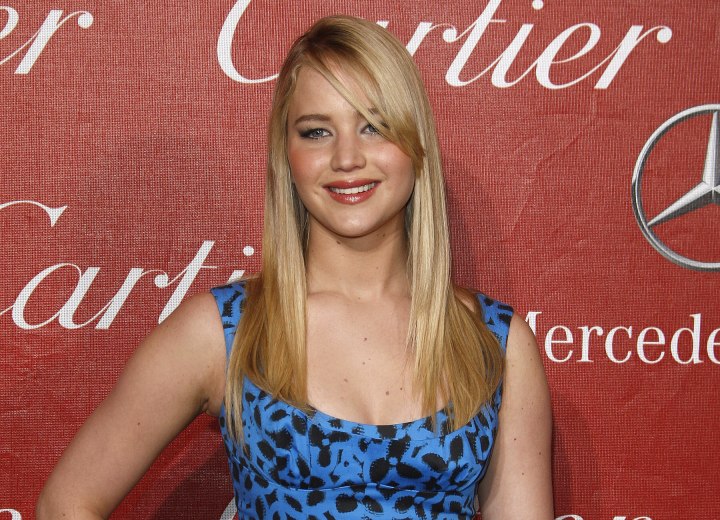 See also:
Long celebrity hairstyles
More Jennifer Lawrence hairstyles