Jennifer Hudson's Brown Pixiecut

Jennifer Hudson is the perfect example of how chic you can be while rocking a pixie hairstyle. Her short crop has been on the scene for awhile and has seen its fair share of red carpets and award shows. We are still enjoying seeing the different variations and styles she pulls off with it. In this photo, Jennifer was looking fierce in her electric orange ensemble at the 41st Annual American Music Awards (November 24th, 2013), a fitting place for this American Idol alum to be.

Her short pixie cut is very edgy and pieced out. The asymmetry of the cut adds interest and drama to the star's look. Hair is flat ironed for a crisp and sharp result and parted deeply to one side. Hair seems to be tucked back behind one ear and left forward on the opposite side for another fun and interesting feature. A fun pomade is used to piece out the hair strands and keep it funky.

Though this is the same short pixie cut we have seen on Jennifer the color has changed slightly. This medium brown shade is truly stunning! The level of the color flatters Hudson's skin tone beautifully. It's absolutely gorgeous! It is a great example of how important each component is when creating a hairstyle.

Cut, shape, texture, and color are a few of the key ingredients that should be taken into consideration when deciding on a new hairdo. They each effect the result and vibe of the style in a unique way. Be inspired by Jennifer and try out a custom pixie for you!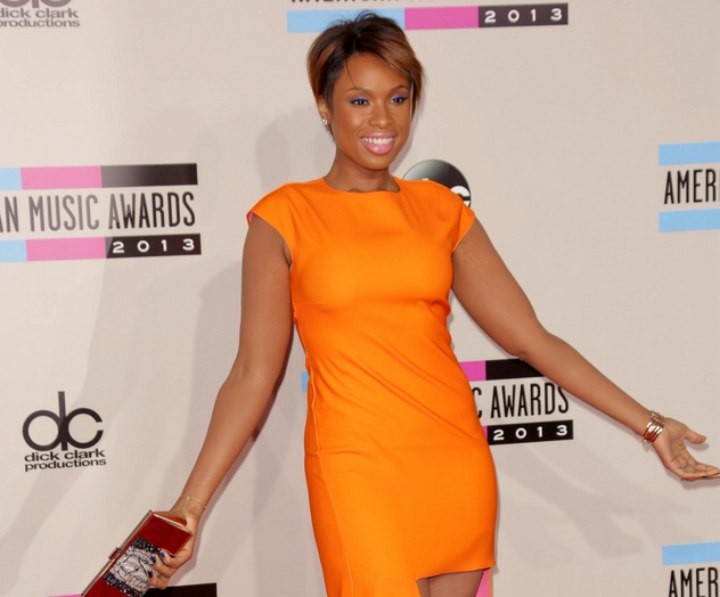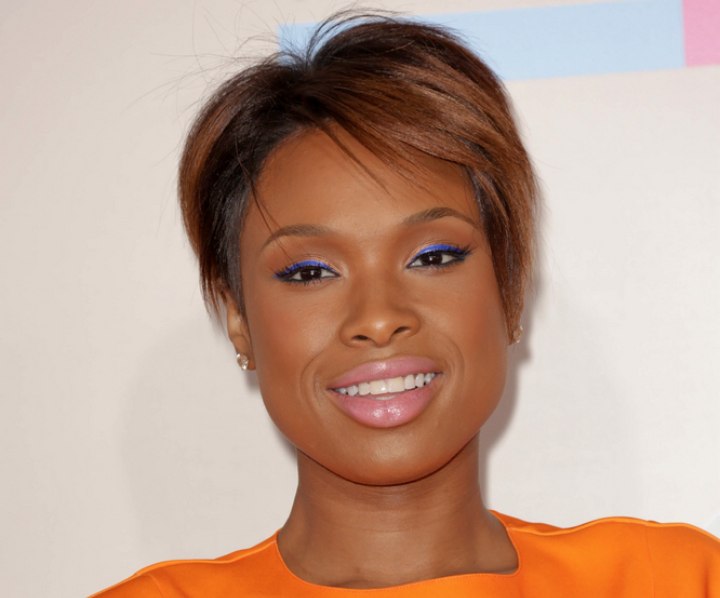 Related Post:
More Jennifer Hudson hairstyles