Rejuvenating 50 Plus Hairstyle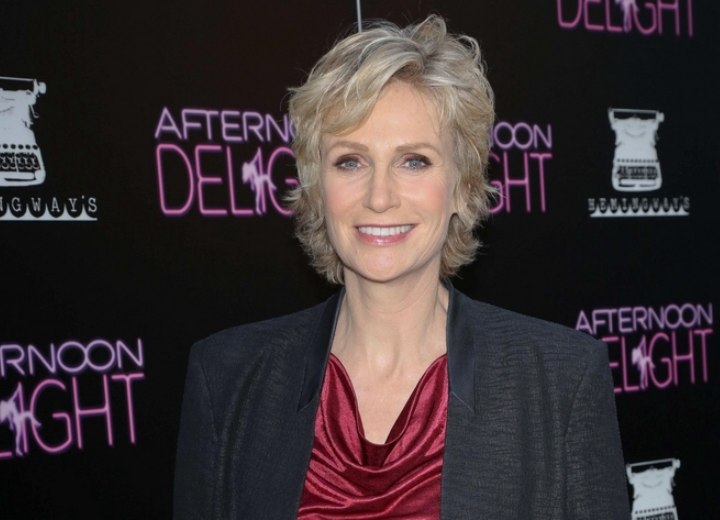 ↓ More Photos ↓

Jane Lynch is having an amazing acting career and is definitely not slowing down for being a lady over fifty years old. It is a myth that you have to have short hair when you're older but this short haircut (August 19th, 2013) is certainly a lovely and rejuvenating look.



Jane pulls of this short, layered hairstyle with ease. Her hair and shiny draped collar top contrast well and create a fabulous overall look. This haircut would almost be considered a pixie except the hair around the neck is a little longer than a traditional classic pixie.

Jane's pixie has tons of layers cut throughout the interior and that helps add tons of texture and movement to the look. A longer layer is swept forward towards to the face to create shape and the illusion of side-swept bangs. The rest of the hair is flipped out away from the face. Her hair is left longer at the neck and that is a great idea because it helps keep the look soft and more feminine.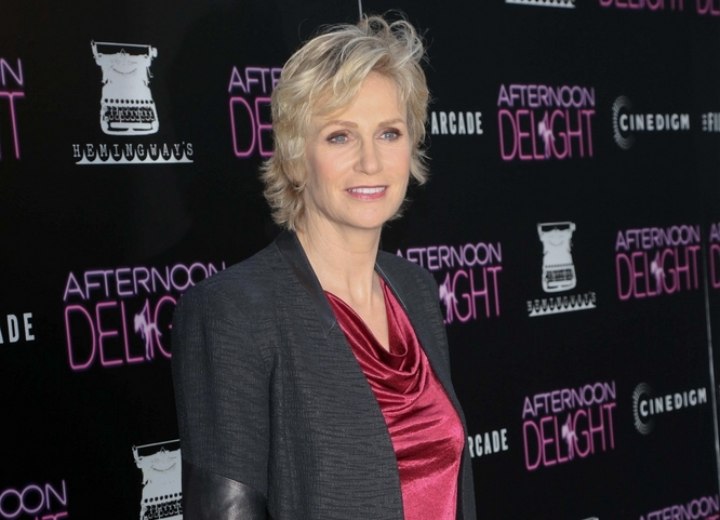 Jane's hair color is very natural looking. The pale blonde looks great with her light colored eyes and her skin tone is darker so it balances out perfectly. Light, blonde colored highlights are thrown in throughout the hair strands for shine and dimension.

Jane Lynch is definitely an actress who knows how to make us laugh and she also proves that she knows how to look great after fifty. We love her as an inspiration!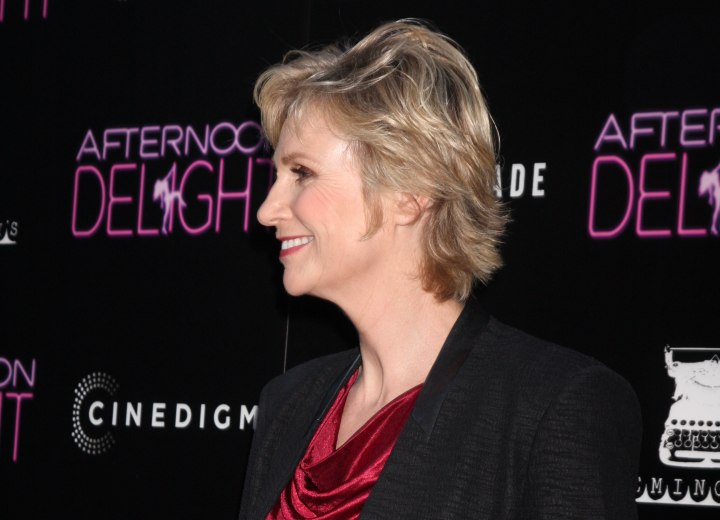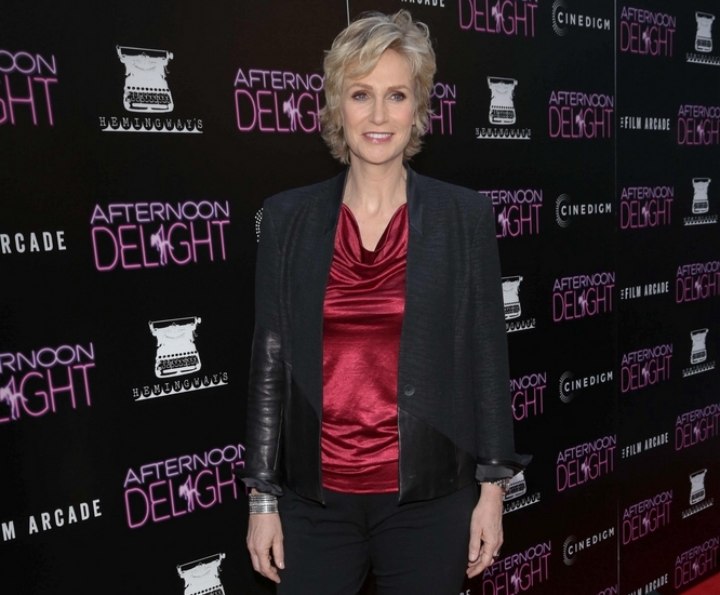 See also:
More Jane Lynch hairstyles