Short Hairstyle with High Volume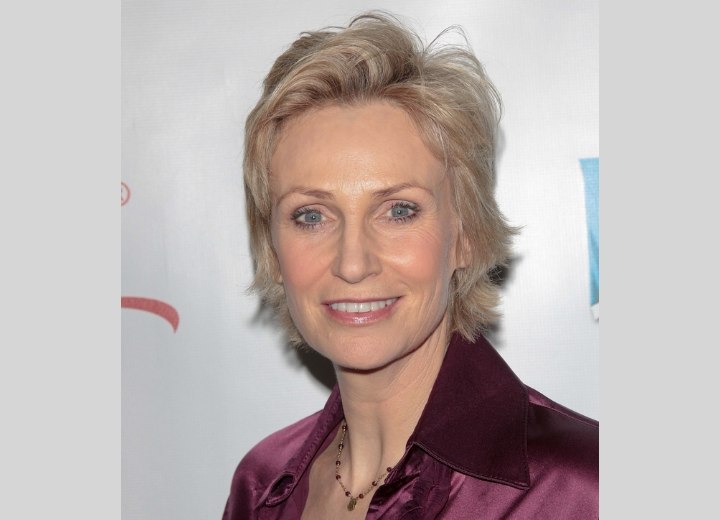 ↓ More Photos ↓

The coach everyone loves to hate from TV's Glee, Jane Lynch, looks smart on the photo walk for the Los Angeles premiere of Escape from Planet Earth (February 2nd, 2013).



Her signature short hairstyle features lots of texturing and dimensional color in the soft blonde tones. The side part, and high volume styling in the top section reinforces the slimness of her face and the waves in the short layers helps to soften angular lines.

Her make-up is intentionally soft in tone, allowing her foundation to create a minimalist look. The soft tint of lip color reflects her choice of color in her blouse. Speaking of the ensemble, her purple silk blouse is a romantic ruffle-trimmed affair with cumberbund waisted trousers in a black double pinstripe.

The look calls mimics the androgynous styles of long ago Hollywood legends. Her delicate gold and garnet necklace with tiny medallion and black pumps make a perfect finish to the look.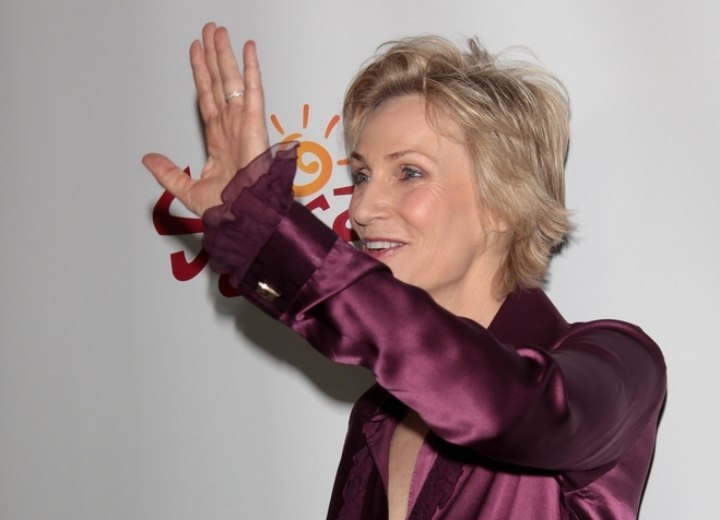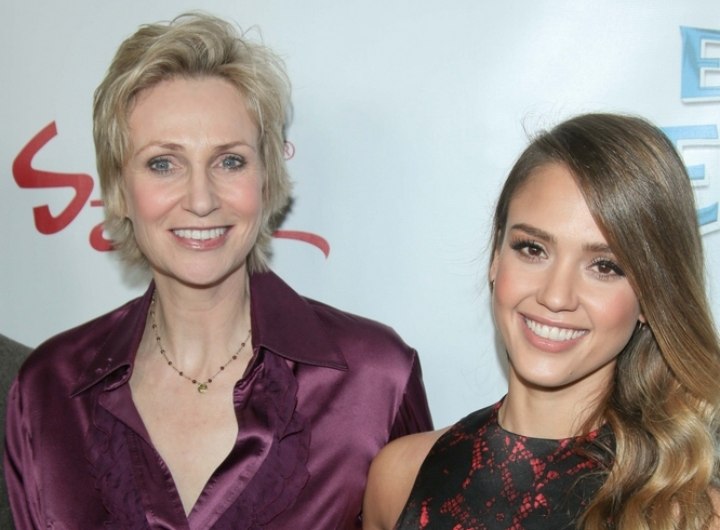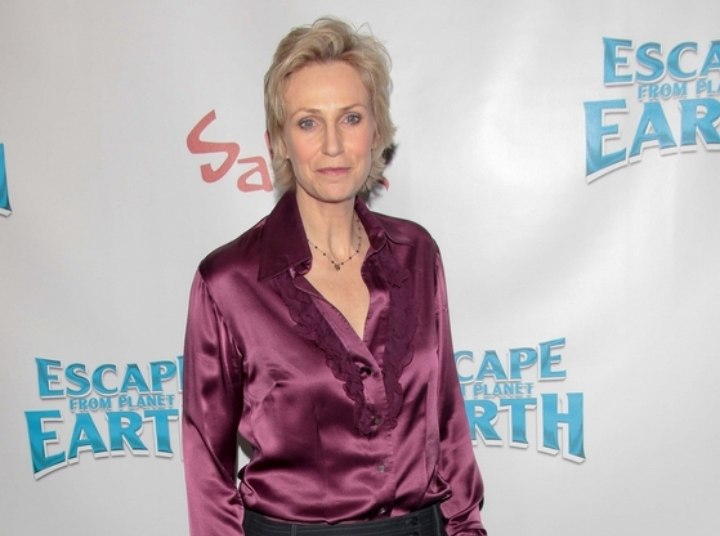 See also:
More Jane Lynch hairstyles