Hairstyle for Fine Blonde Hair
Heather Graham attended the June 4th, 2011 Los Angeles Premiere of "Judy Moody and the Not Bummer Summer."


Heather has one of the most beautiful blonde hair colors available today. The strawberry beige tone is magnified with light brown and caramel tones that increase the warmth.

This type of blonde hair tone is soft and very feminine and different because of the blonde that has color instead of being a high yellow appearance that we see so much of today. If you have been seriously thinking of going blonde, think of Heather's hair color and ask your professional if they think it would be attractive on you.

Heather is keeping her hair long with thick chunky strips that wind around her face from her scratchy centered part. The rest of her hair flows in layers with the ends being the thinnest to spray around her shoulders. Her make-up is in medium tones of well blended matt foundation, darkened eyebrows, eyeliner, lashes and mascara. There is light bronzing/blush and a plum pink lip color.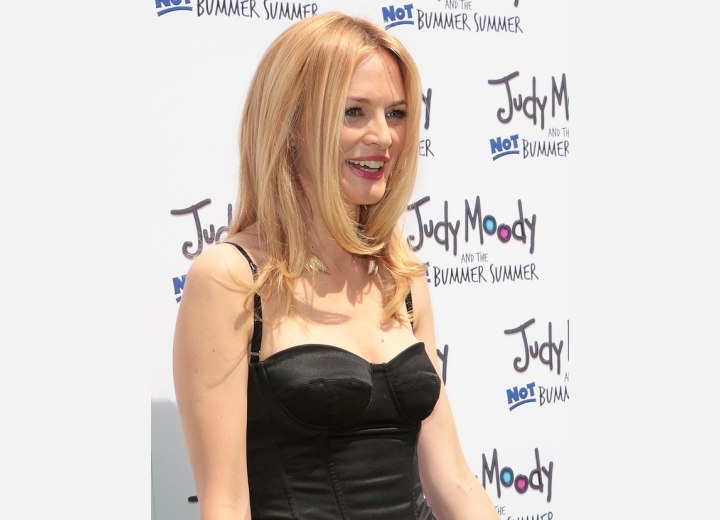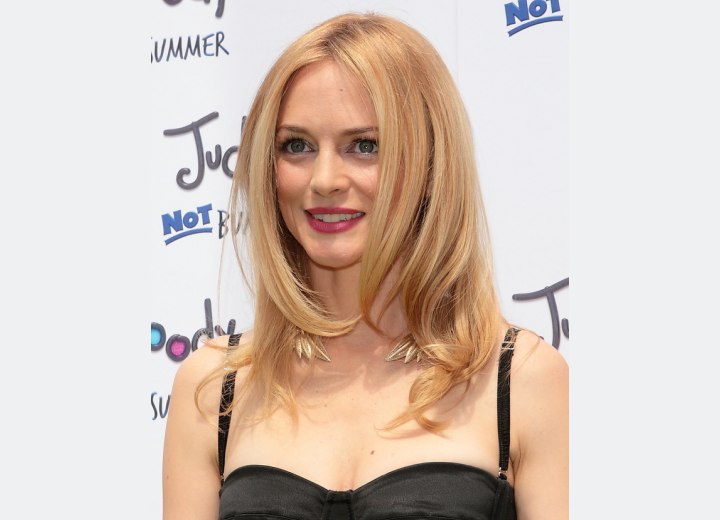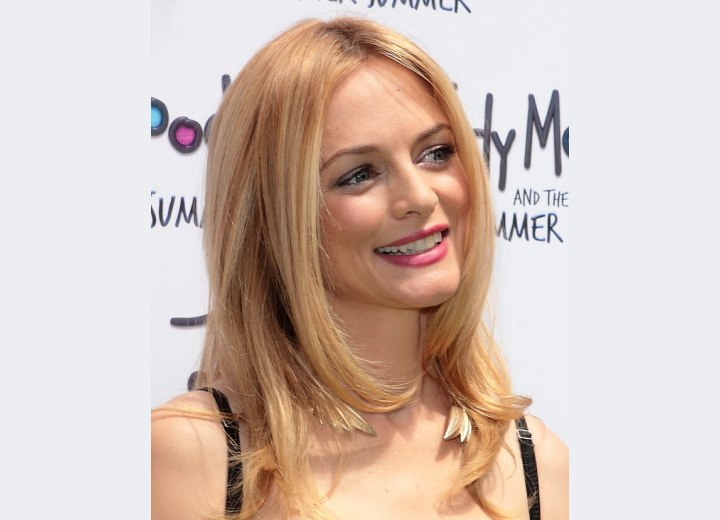 See also:
More Heather Graham hairstyles