Hair Styled Up with Curls
Heather Graham is wearing her fine hair styled up with cascading curls falling in the crown of her head and held with a large ribbon matching her dress and giving the appearance of the old southern hairstyles of long ago. The look is very feminine. Her hair color is rows of light browns and blondes, interwoven for contrast.


There are faint dips of waves on each side that can be made through rolling with medium sized rollers going under. On the top roll everything going back. Roll all rollers vertically in the back. When dry or when your hot rollers have fixed the curl securely, bring the hair up and secure with a hair band if you are trying to do this yourself.

Take small sections of the hair and back comb slightly, smooth the outer layer and secure with a hair pin, unless you would want it to bounce around on the head. Pile the curls on top attaching the curls with the pins as you go. Bring your ribbon or thin scarf around underneath and design a bow on the top. Spray lightly.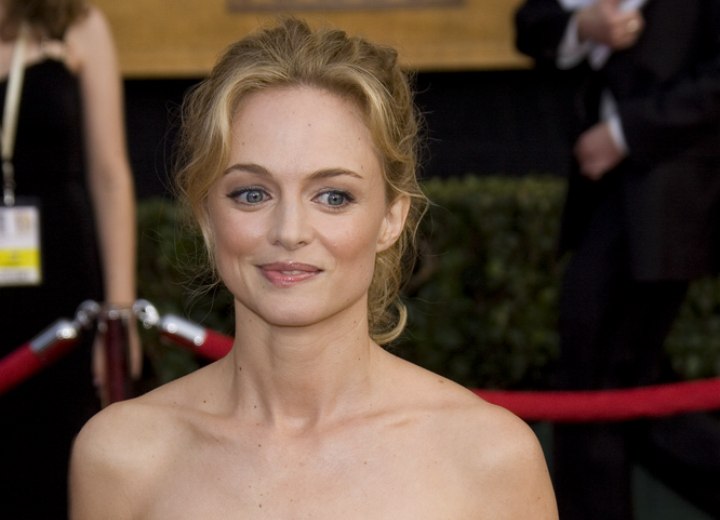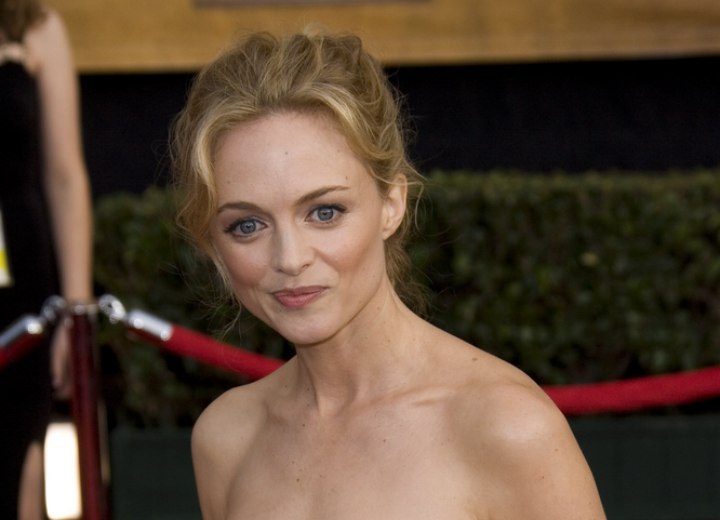 Related Post:
More Heather Graham hairstyles