Everyday Hairstyle for Long Hair
When we think of Drew Barrymore, we usually think of her having blonde hair, but when she decided to go brown, she went gradually. Perhaps she didn't want to shock her fans, or maybe she wanted to have a small taste of her natural hair.

Although, her own hair color appears to be more of an ash shade, the warm tones were no doubt fun to have for awhile.


Wearing her hair in long layers (January 28th 2006), Drew has almost a centralized part with the front section jagged way over across her top to bring the hair crossways into a straight form along her face.

The other areas of her hair have been casually given a stray wave here or there, being careful not to get too caught up in the attitude of waves. The other side fans out from the head to allow us to see her earring. Use hairspray to mold your hair from the scalp or a root lift will also help you bring your own hair out like Drew's.

Drew's make up is very natural and everything is "barely there." Light subtle shadow, light mascara and a muted rose lip color.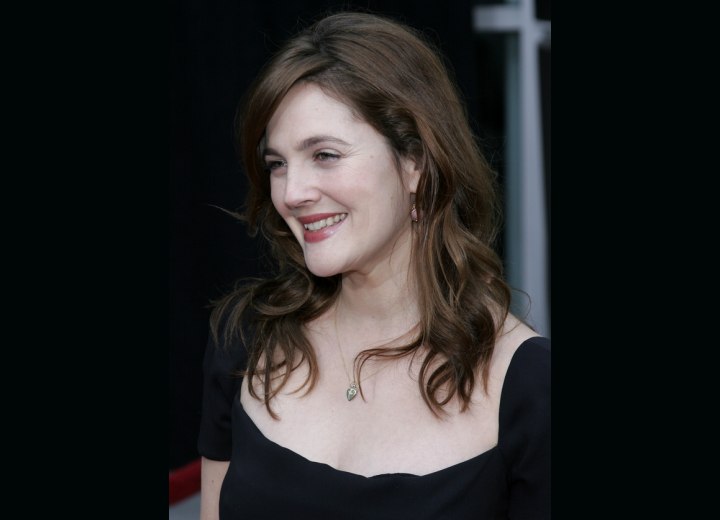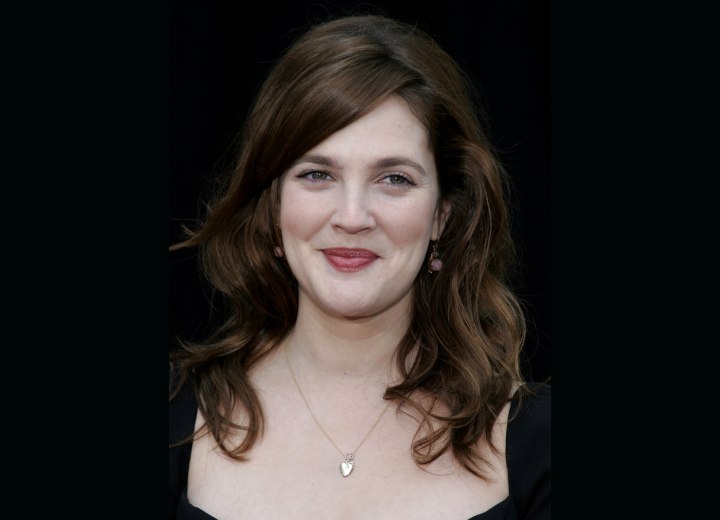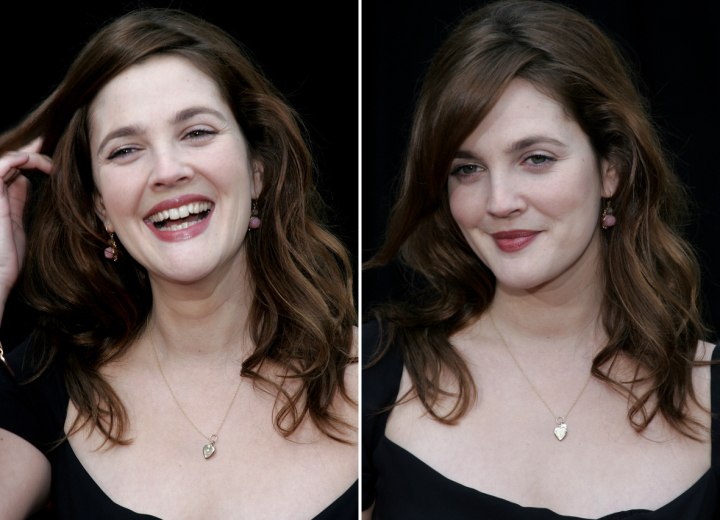 Related Post:
More Drew Barrymore hairstyles