Conservative Hairstyle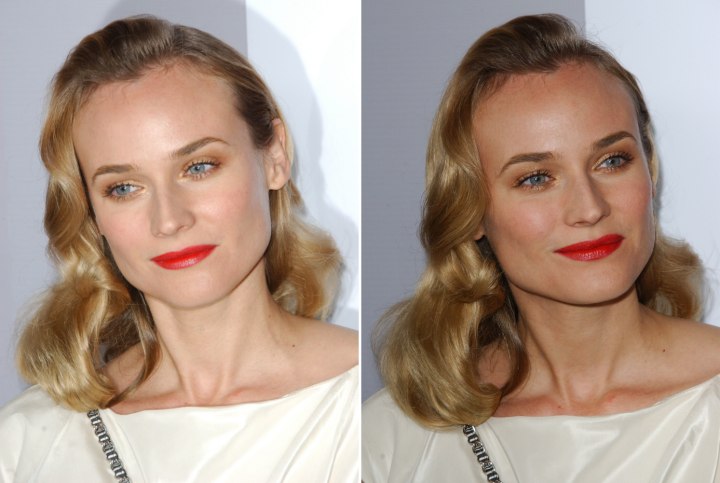 ↓ More Photos ↓

Diane Kruger gave everyone a blast from the past with her smooth and wavy hairstyle when she showed up at the "Inglorious Bastards" DVD Blue-Rav/DVD launch party in Los Angeles, California.



Blonde upon blonde can promote a conservative look when there are subtle waves gently set around the face. The other side gives a touch of today with her hair tucked behind her ears. The top is pulled back exposing the whole of her features, with her high cheek bones and strong classic jaws.

An easy roll to style is to use large conventional rollers or hot rollers as this will mold this hairstyle into the coiled waves. If you have the time to wrap with a large round curling iron, will also help snap in the lazy coils. Spritz gloss for sheen.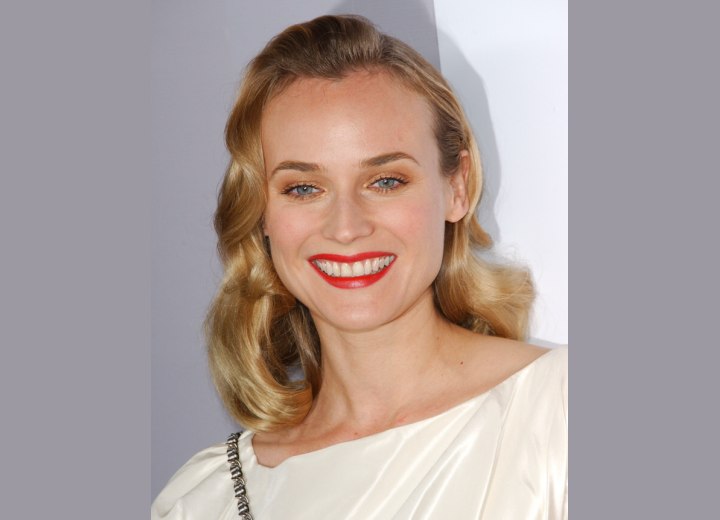 Diane has a dewy complexion that is coveted by most women and blue eyes that resemble the late movie star Princess Grace Kelly. She is wearing a light beige foundational covering with slightly darkened eyebrows and a warm shadow that also encircles around her eyes.

There is mascara, a touch of blush and a bright red lip tint that places a beautiful signature upon her look.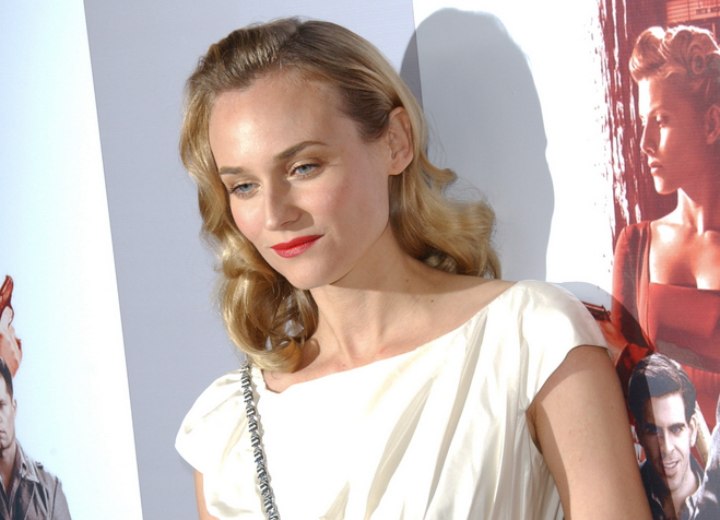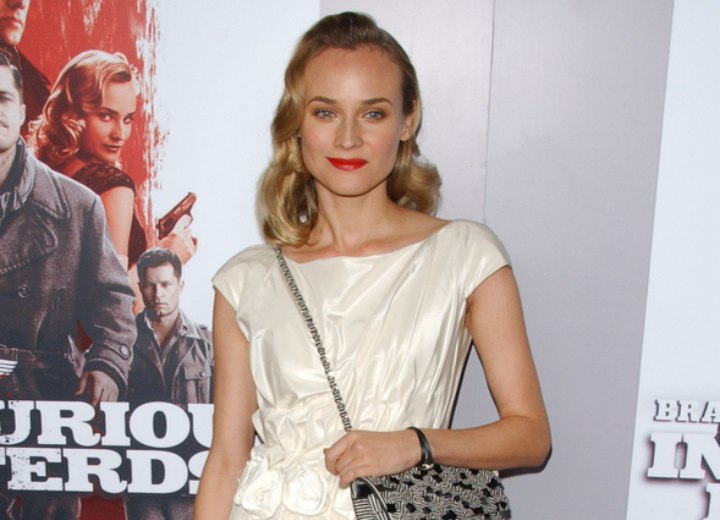 See also:
Vintage hairstyles
More Diane Kruger hairstyles