60+ Hairstyle - Diane Keaton

Diane Keaton is sixty six years old in these photos and she is a great inspiration for what it looks like to age gracefully in Hollywood. We applaud her natural looking style that the quirky actress absolutely rocks. At this Los Angeles premiere of the "Darling Companion" (April 17th, 2012) Keaton wears a warm cream colored outfit that goes great with her sandy colored hair.

Diane's hair is parted just slightly off center and cut above the shoulders. She has become known for her fun and flirty layers and this hairstyle gets tons of body and movement from the layering.

The cut doesn't have any bangs or fringe but the layers are blown out away from the face in a very flattering swoop. Hair is flipped out for shaped and body. Lowlights are cleverly added to deepen up the color and add dimension, very important for more mature ladies.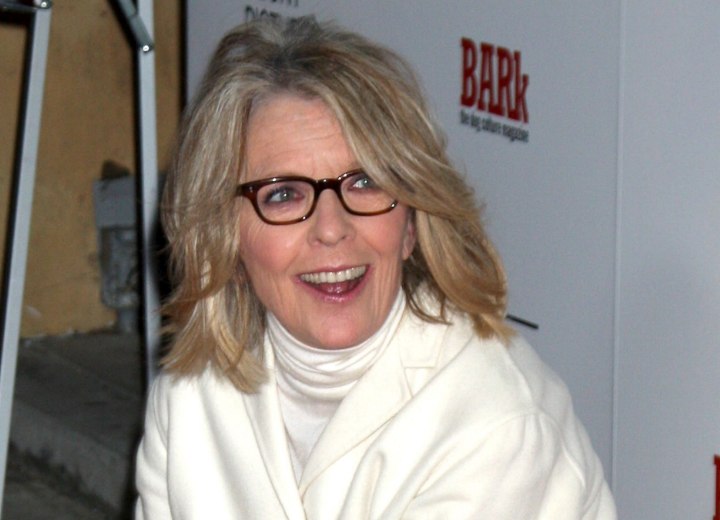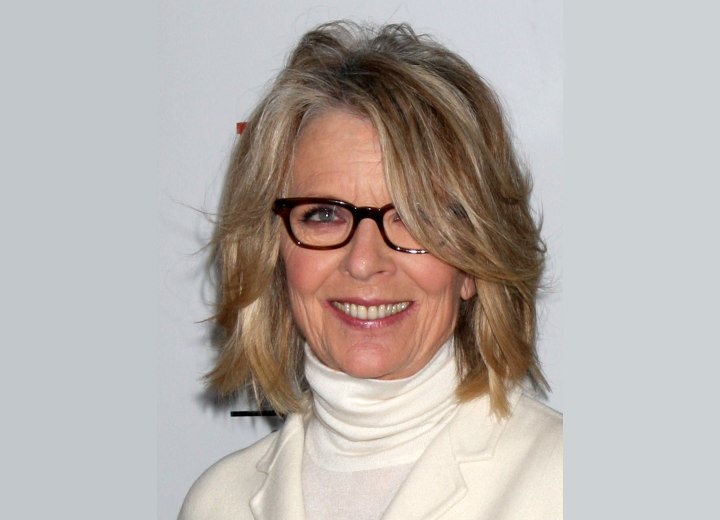 Attitude is everything and if you act young ... you'll be young. Diane Keaton looks great and this fresh modern haircut would look great on a woman of any age.

Related Post: More Diane Keaton hairstyles
Photo: S. Bukley & Helga Esteb /Shutterstock