Diane Keaton's Shoulder Length Hair

Diane Keaton has been in the business a long time and she knows how to look her best. She attended the Hollywood Film Festival Gala at the Beverly Hilton Hotel (October 24th, 2005) and looked divine! We love her natural grace and style and her inspirational hairstyle. Diane's hair is cut right at the shoulders.

When hair is cut bluntly right at the shoulder like this the hair tends to flip out naturally. Subtle layering is added throughout the haircut for a little bit of texture and movement. The layers also help give the style a lighter feel and allow more volume to be created on top. Hair is blown out straight with a round brush and the bangs are dried forward to frame the face.

The bangs are kept wispy and thin. When you are more mature client, lighter bangs tend to be more flattering than thick heavy fringes. Bangs are also a fabulous idea for older clients who want to hide any wrinkles they may have on their foreheads. Bangs are much cheaper than Botox!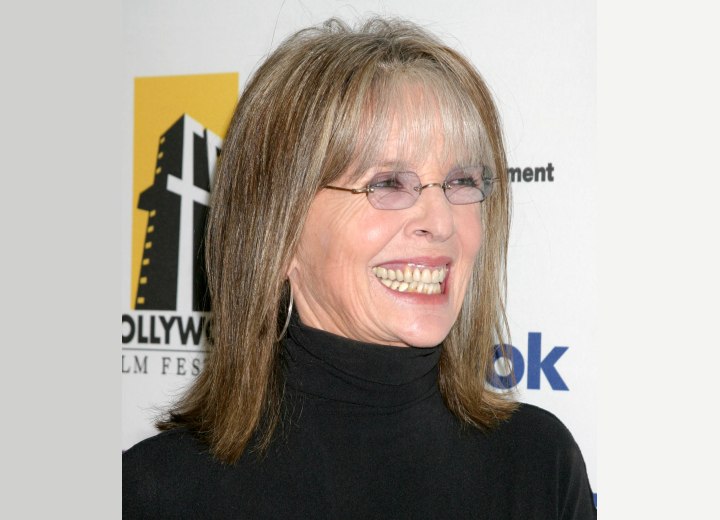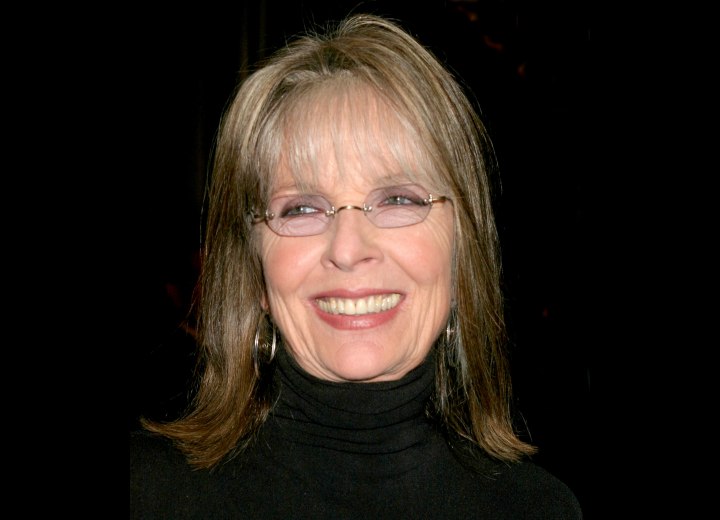 Diane's hair color is very natural looking. Swirls of medium brown and salt and pepper gray embrace the actress' age instead of trying to hide it. At almost sixty years old the star has certainly earned her grays and the right to show them off.

The light brown color is down with a color stain instead of a permanent dye which helps keep the natural translucency of the hair a great choice for clients delving into color for the first time.

The overall hairstyle is simple yet sophisticated and Diane Keaton always pulls that combination off effortlessly.

Related Post: More Diane Keaton hairstyles
Photos: Carie Nelson/Shutterstock