Diane Keaton Hairstyle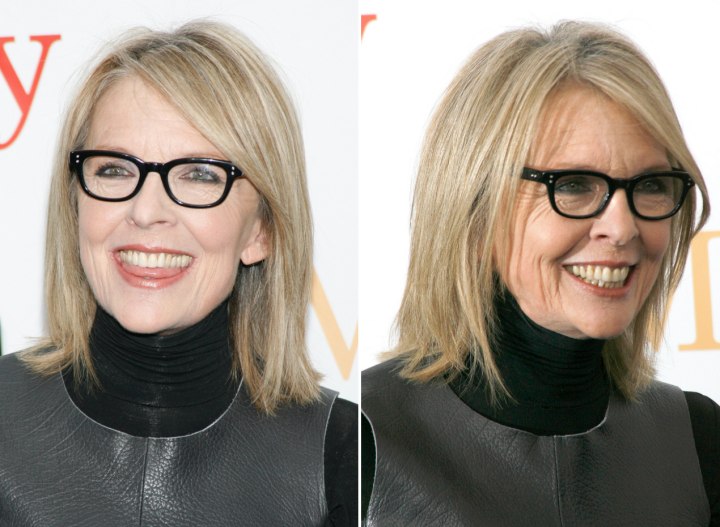 Diane Keaton attended the world premiere of "Morning Glory" in New York. She wore her shoulder length hair with a large angled zigzag part and her top brushed down along the side of her face.



Her hair looks to be lightly fringed on the ends with a razor that tips along her shoulders. Simple and factual with no fuss just the plain facts mam!

Diane wears heavy eye makeup with eyeliner, mascara and no blush. She is wearing a coral rose tint lip tone. Her colors are blonde, white and black.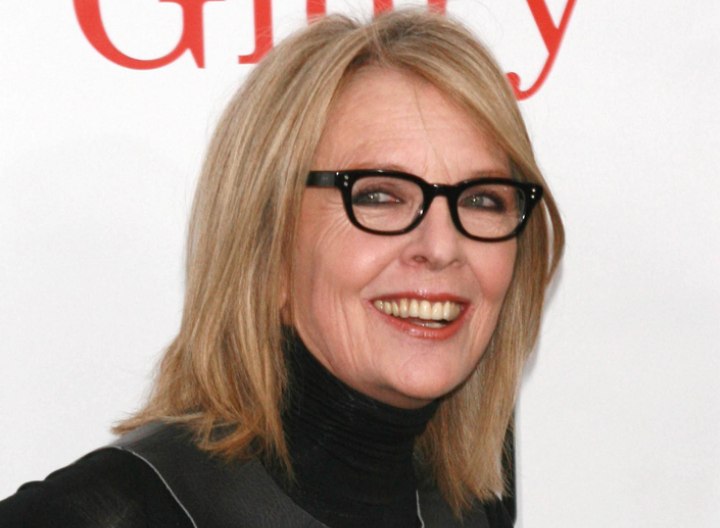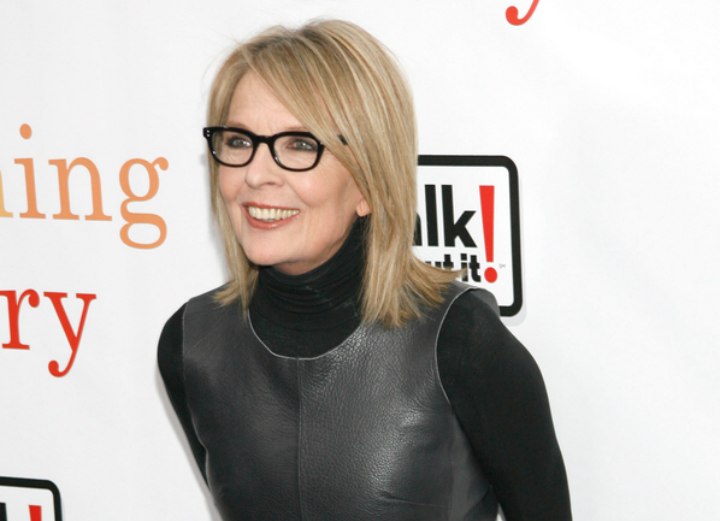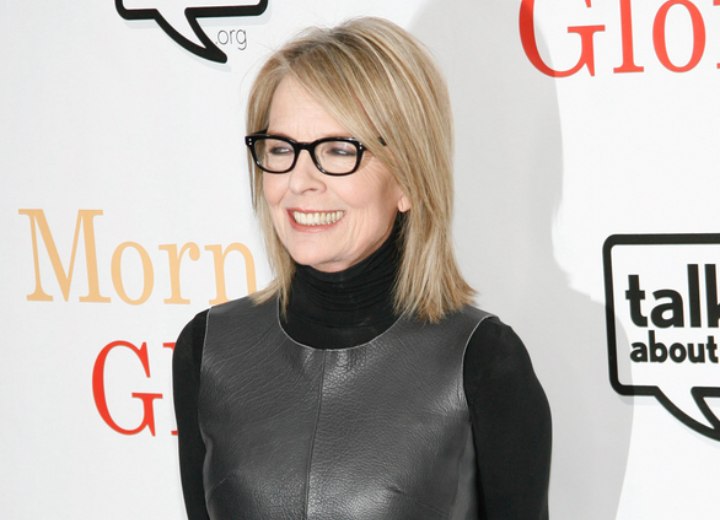 Photos by PR Photos

See also:

More Diane Keaton Hairstyles

Good hairstyles for older women