Youthful Fun Look with Pigtails
The American actress Diane Farr, best known for her role in the hitseries "Numb3rs" had a retro - back to college - moment on November 27, 2005.


A poufy fur sleeve jacket from the 80s, very 70s tight Jim "Light my Fire" Morrison leather pants, a turtleneck and the sometimes inevitable pigtails come together creating a youthful and fun look for an afternoon out in the cold.

Her thick hair was parted just a touch off the middle and tied into two full pigtails right behind the ears. The few lose strands falling into the forehead are a nice touch just as the hoop earrings.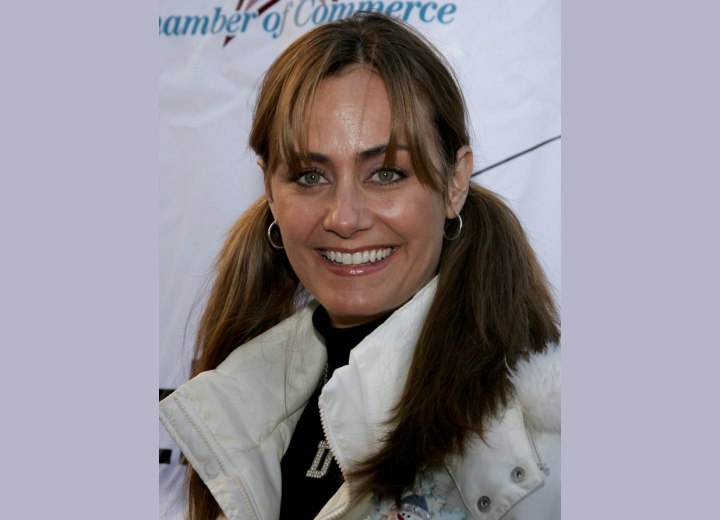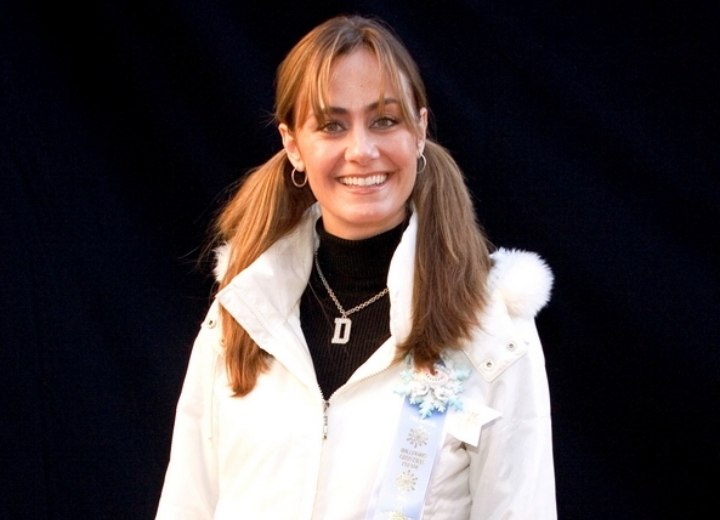 More Diane Farr Hairstyles