Courtney Yates' Hair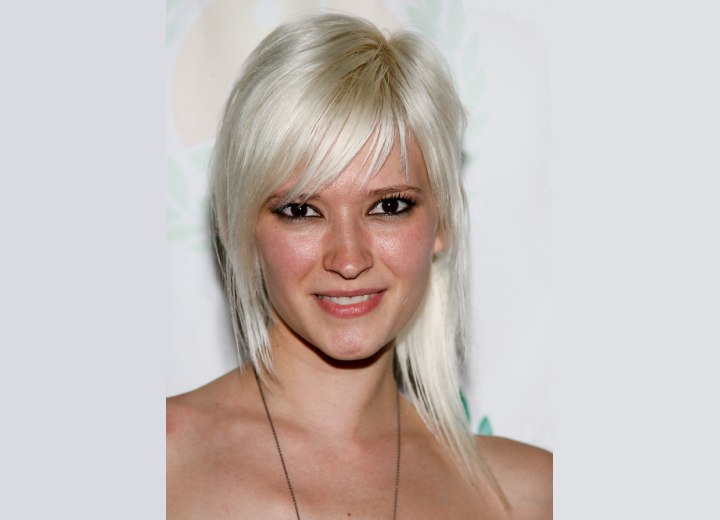 Click to enlarge

Courtney Yates attended the "Star Power" - which is celebrities running the bars and games benefit for sustainable green projects in developing nations - on June 03, 2010 in New York.

Courtney wore her white platinum hair in a long slithered straight style that looked to be up on one side and longer on the other. The top was shorter and more puffy and gave her the coveted height that is so hip today. Her bangs were in peek-a-boo pieces and lying smoothly upon her forehead with selective ends brought over her eyebrows.

Make no mistake about it, keeping your hair in a top level white platinum color has to be a top priority to keep it looking great and healthy. Courtney no doubt keeps plenty of moisturizing shampoos and conditioners on hand to replace the moisture and strength that the chemicals rob from her hair.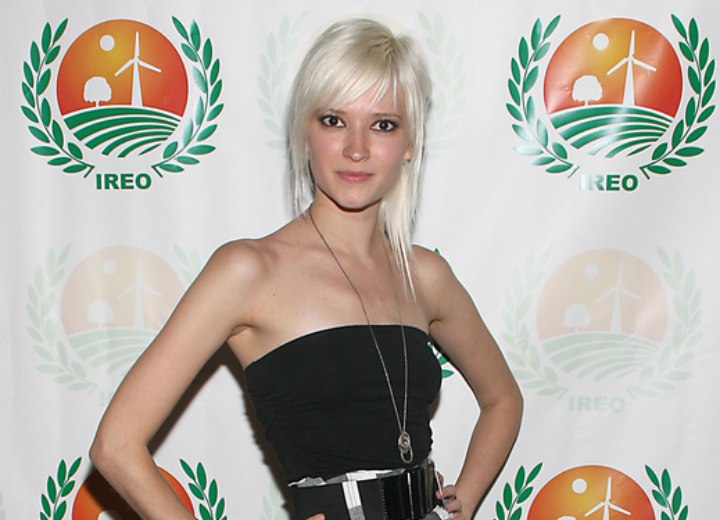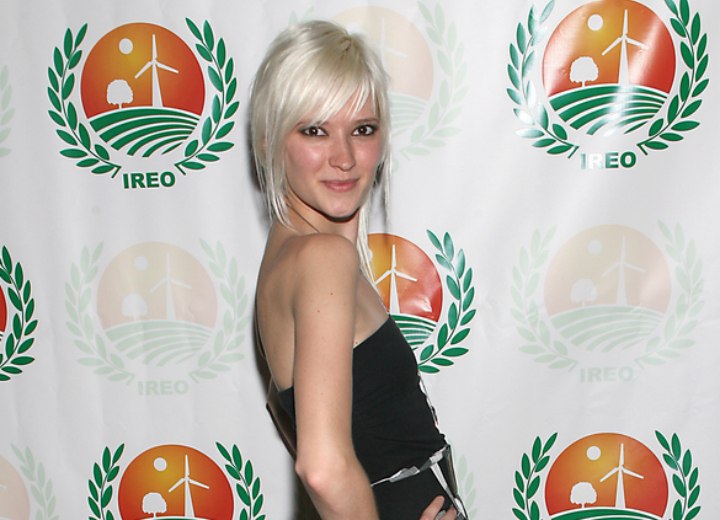 Courtney's intense brown eyes are one of the first things we see when we look at her, the next thing is the alluring brown eyed/platinum white combination that makes a person look twice because we do not see it that often. There is eyeliner, lashes and mascara over her light foundation and a neutral flesh lip color.

Related Post: More Courtney Yates hairstyles