Coco Rocha's Very Short Hair

How would we describe Coco Rocha's sassy hairstyle? Very short and very sophisticated! The beautiful supermodel attended a fun fashion event and showed up at the 8th Annual Teen Vogue University (October 19th, 2013).

The event took place in New York City and Coco looks very much the city girl. Her hair is buzzed short on one side and left longer on the other. Strands are cut right at her cheekbones and are angled up and over her ear.

The slicked over look is extremely edgy and the gelled texture makes it even more fierce. Coco's hair color is a dark shade of brown with a subtle hint of cinnamon. The spicy hue takes the hairstyle to a new level.

Always take your hair color into account even with short hairstyles. The warm color also makes the model's blue eyes pop. An absolutely stunning overall look.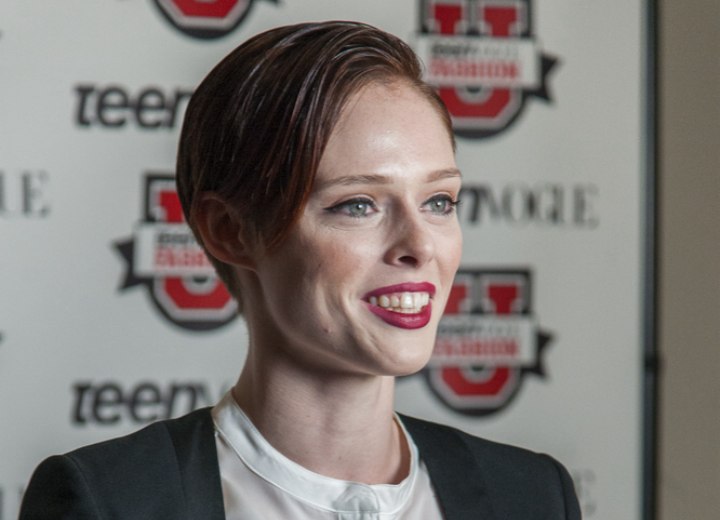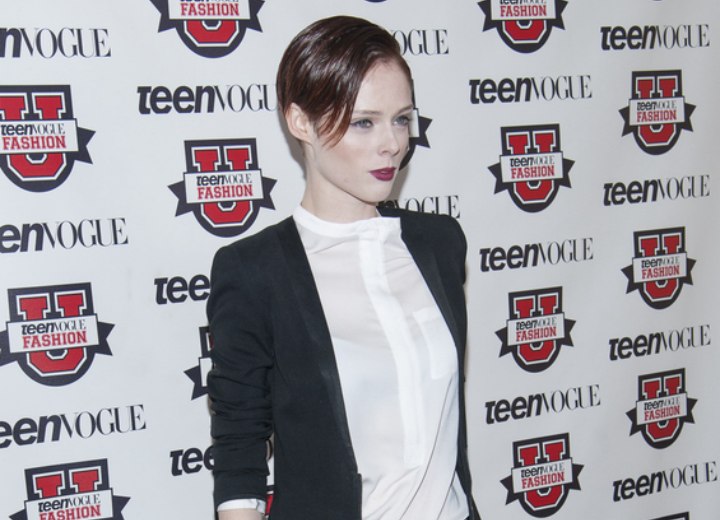 Related Post:
More Coco Rocha hairstyles