Coco Rocha with Long Hair

We are big fans of Coco Rocha's long dark colored locks. They are totally stunning! The Canadian fashion model showed up at the "Project Runway" Season 10 Wrap Party in New York City (September 5th, 2012) looking very tailored and super chic.

Coco's hair is parted right down the center but left a little blurry to keep it a tad more casual instead of a crisp line. Center parts are great for creating symmetry and length for wider face shapes.

Here, Rocha's strands are ironed nice and straight and polished off with a shine spray for an ultra sleek finish. Use a one inch flat iron to go through section by section to recreate the look at home.

The haircut offers top thickness by having zero layers throughout the cut. The only layers are the long ones cut around the front to add interest and some shape.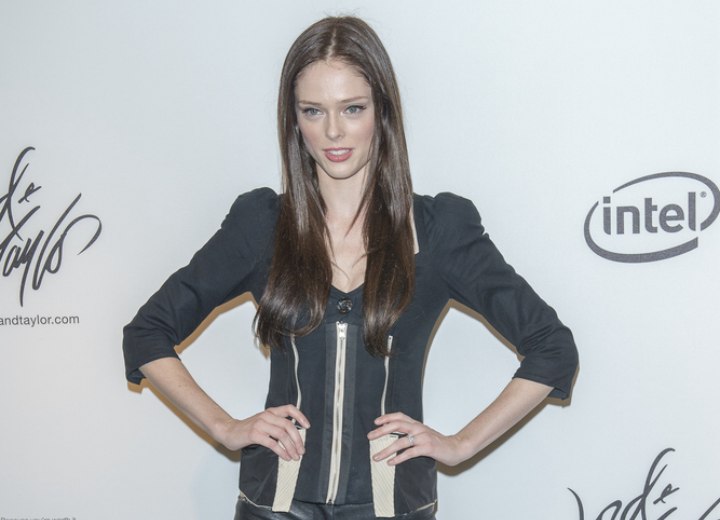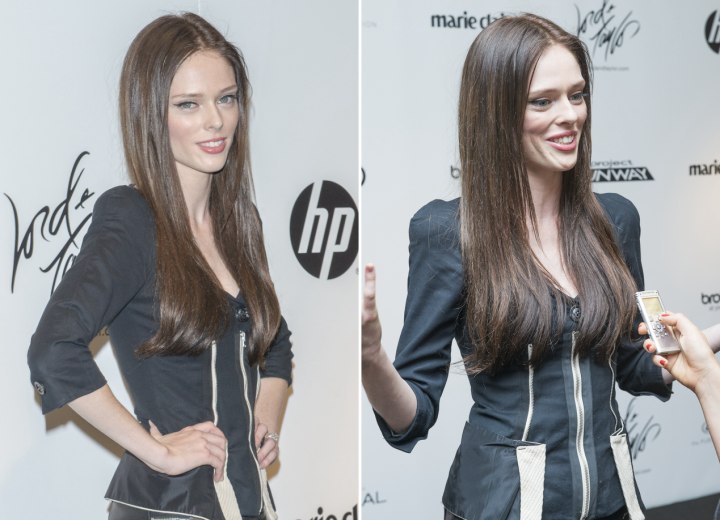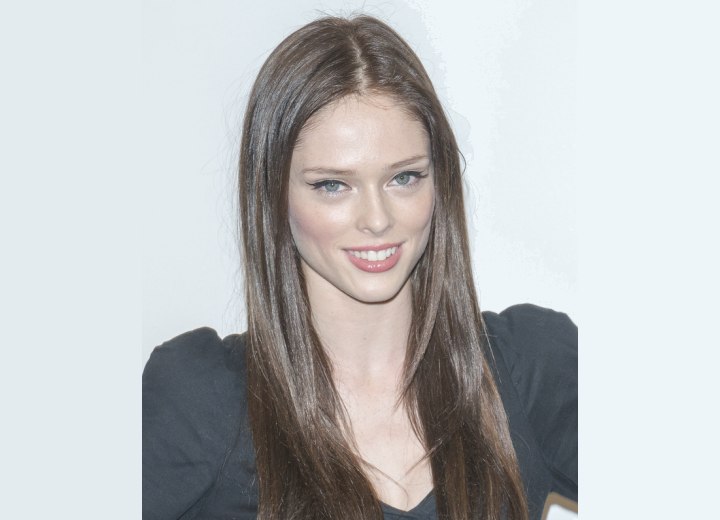 The length is kept super long and is cut well past the shoulders and bust line. Coco's hair is very natural looking and matches her brow color seamlessly.

The shade is a very cool, dark brown with no hints of red or gold. We think the supermodel brought a stunning head to toe look to a fashion loving event.

Related Post: More Coco Rocha hairstyles