Claudia Schiffer's Hair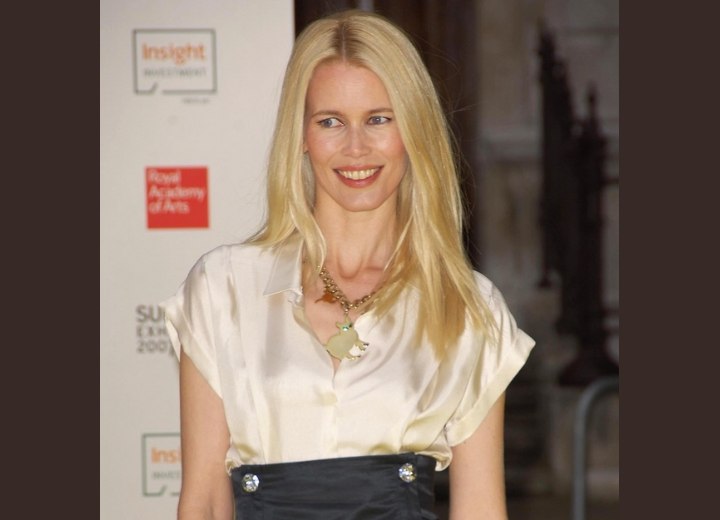 (Scroll down for more photos ↓)

German super model Claudia Schiffer started her career when she was only seventeen years old and over the years has become one of the most popular and wealthiest models in Europe.



Willowy and tall, she wears her long blonde hair parted in the middle and in long layers and smoothed straight to lay below her shoulders.

She is wearing a short sleeved satin blouse that is tucked neatly in with a high waist skirt that is most unusual. I haven't seen this type of skirt in a very long time and I am curious to see if it is going to be making a comeback. We know if anyone can bring it back, Claudia can.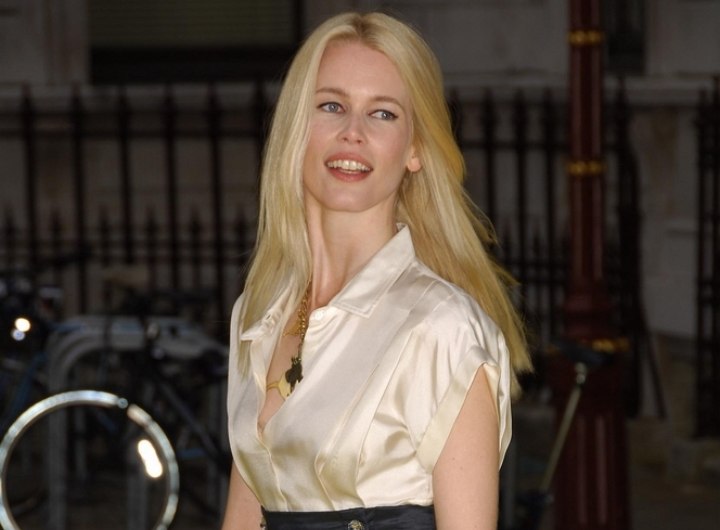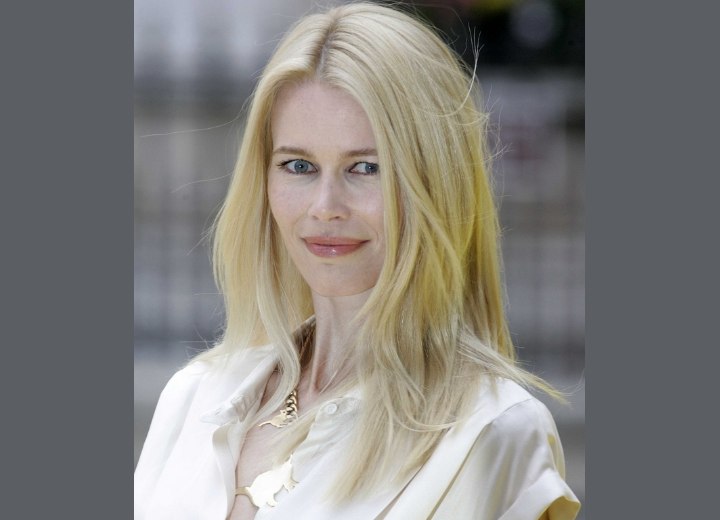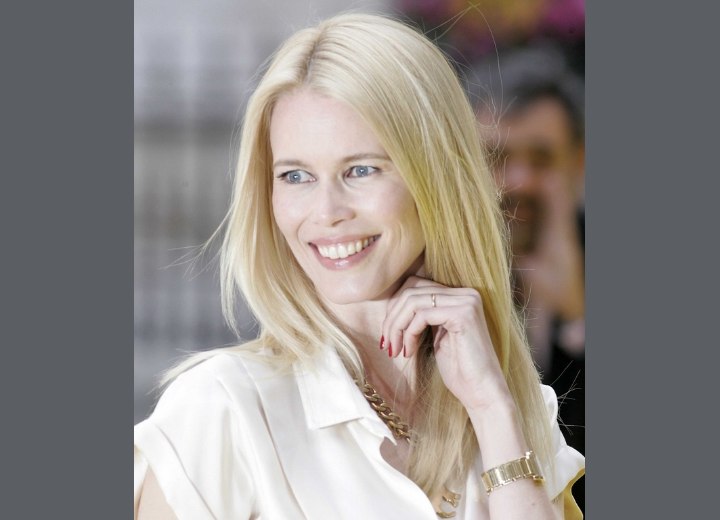 Photos by PR Photos