Cassie's Partly Shaved Head
Singer Cassandra Ventura better known as Cassie was at the 2010 BET awards in Los Angeles on 06/27/2010 and her hair is completely shaved on the one side with the longer section allowed to grow and then lighted and put into a ponytail.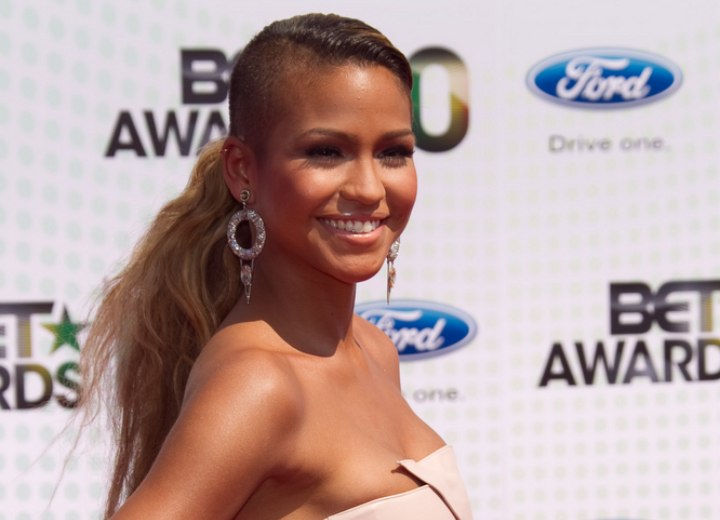 Click to enlarge

We can see how the fun begins on her top to grow along with the rest of the hair. I guess we could say she is cool on the one side and warmer on the other side.

While wearing a halter top that matches her bottom, she is ready for plenty of fun in the sunshine. Her loopy earrings supply's the perfect accessory for her summertime party atmosphere.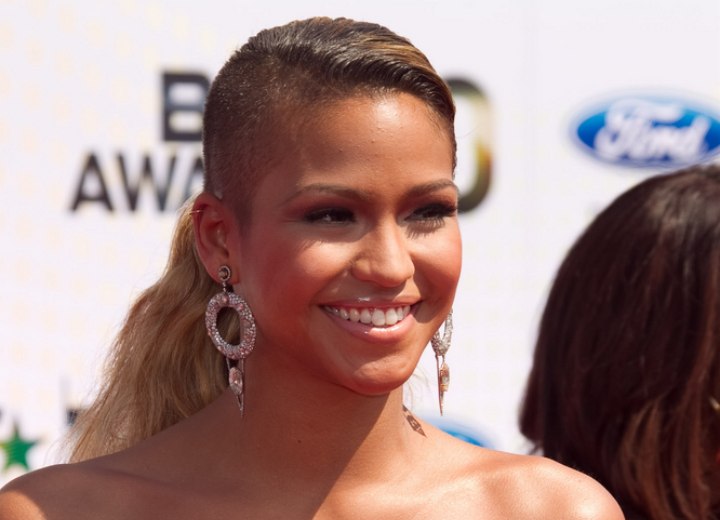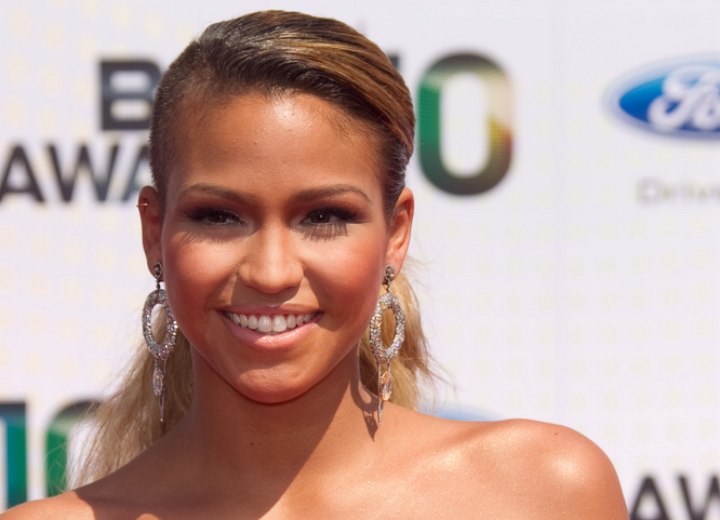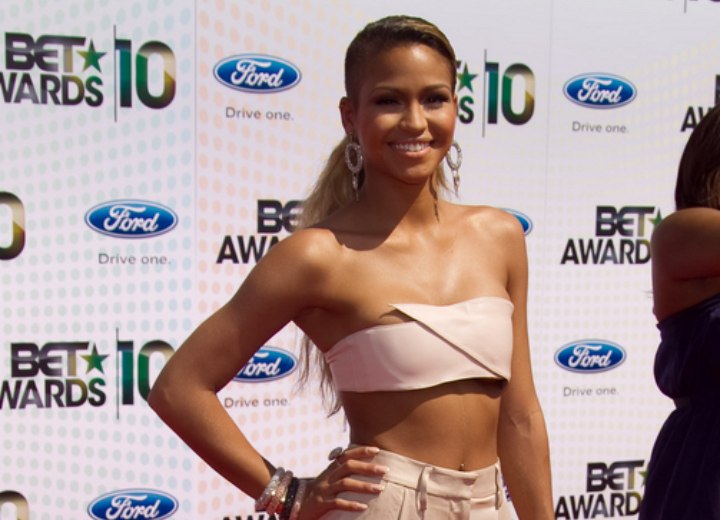 Related Post:
More Cassie hairstyles