Carrey Mulligan's Blonde Pixie

Everyone recognized Carey Mulligan when she walked into the 82nd Annual Academy Awards Nominee Luncheon on February 15, 2010, but they were surprised over her new pithy short haircut and no more brown color, she went blonde!

Now we have a blonde Carey wearing a pixie crop with the high bangs and small wisps upon the sides when brushed toward her face. Her back is clipped up creating a clean neckline. No worries with this haircut. Whether you are out dinning or jogging, you will always look your best. A small dab of styling gel and you are ready to go.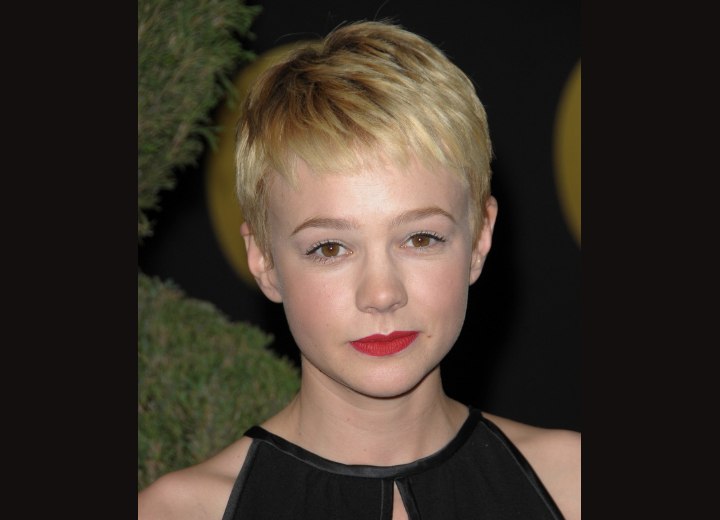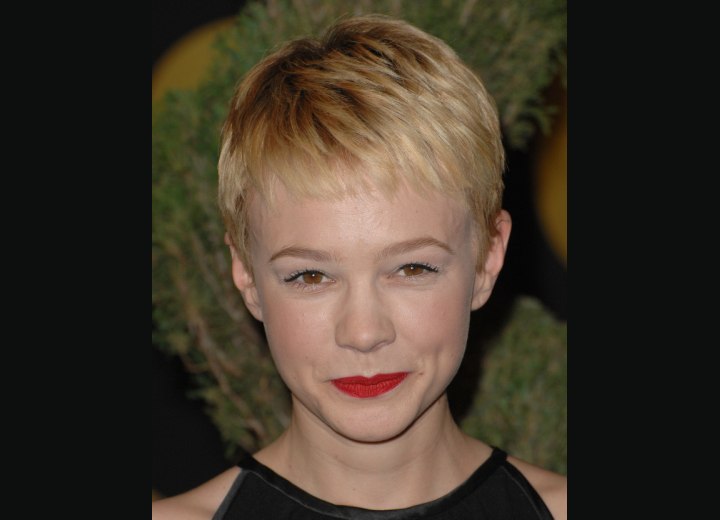 Carey's heaviest makeup is her eyeliner and mascara. Her thick eyebrows have been brushed to darken them a shade and a light tint of color upon her cheeks. Her pretty shaped lips are given a shade of fire engine red for impact!

Related Posts:

More Carey Mulligan hairstyles

Short hairstyles to suit everyone