Carey Mulligan's Short Haircut
Carey Mulligan was seen at the March 06, 2010 Sony Pictures Classic Oscar Party with her elfin short haircut colored a blonde sandy beige.

The top of her hair was blown over to the side with a few wisps upon her forehead. The sides are clipped over her ears and up close around the back. Her delicate petite earrings are a key to the look of delicacy and an earmark with a pixie look like Carey's.


There isn't anything that wouldn't look good on Carey and it is because of her hair. She could wear a long or short dress, shorts or jeans and she would always look neat and the credit goes to her hair.

If you are searching for a new super short cut for this summer, think about Carey's hairstyle, you might wonder what took you so long.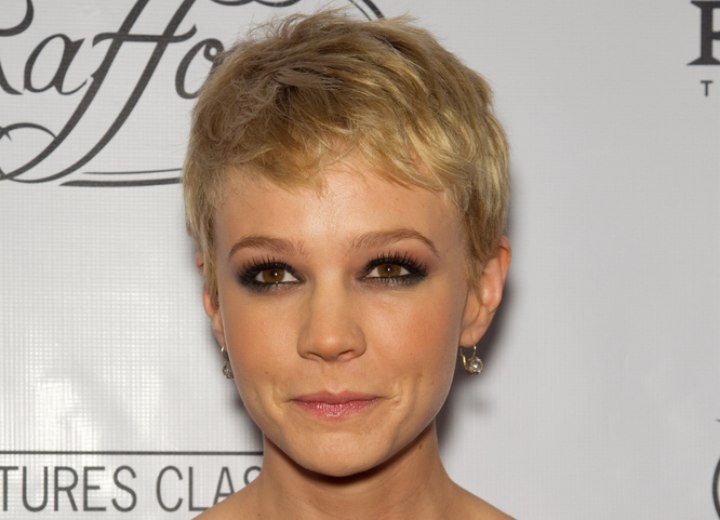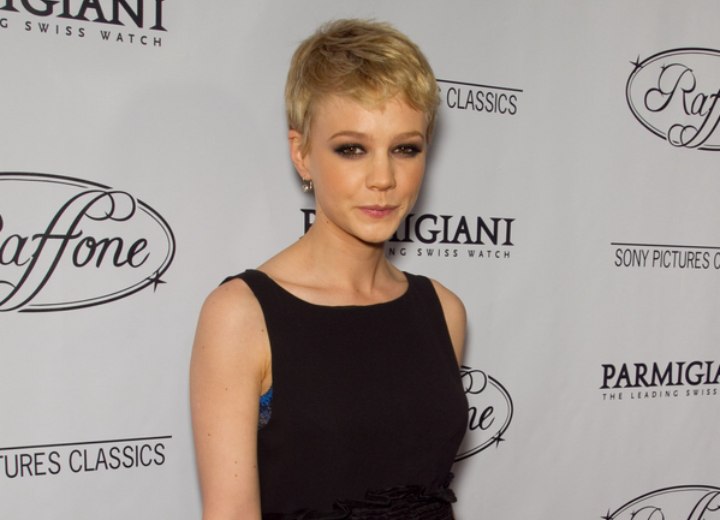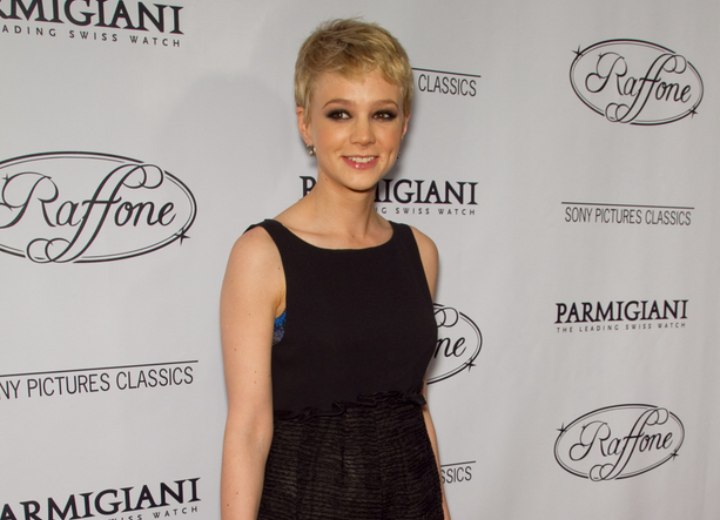 Related Post:
More Carey Mulligan Hairstyles