Medium Length Blonde Hair
Cara Buono bats her big brown eyes at the cameras and woos all those around her at the 68th Annual Golden Globe Awards on January 16, 2011.

Her blonde hair is styled with a high side part with gentle soft lines that flow down with an undercut on her ends resembling the pageboy from the 50s. Her bangs are straightly designed around her face.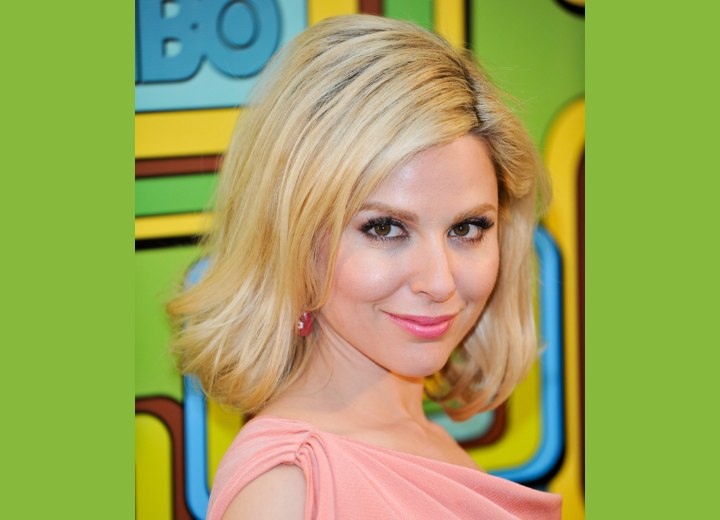 Click to enlarge


Cara's makeup is a sight to behold because it does so much for her with her thick eyebrows that are only slightly darkened with light brown. There is a smoky ash eye shadow on her lid with eyeliner encircled around her eyes, lashes and mascara.

She has the faintest of blush with a baby pink lip color that compliments her light pink dress. Most blondes can wear the right color pink very well if their skin color permits it and the makeup is customized as for Cara's.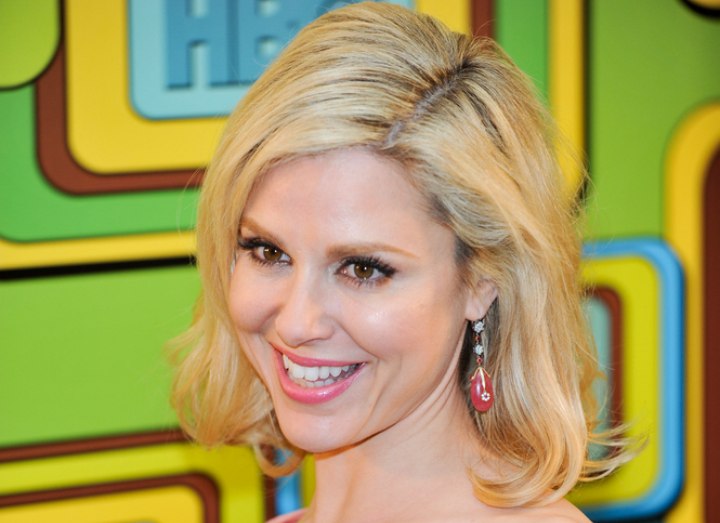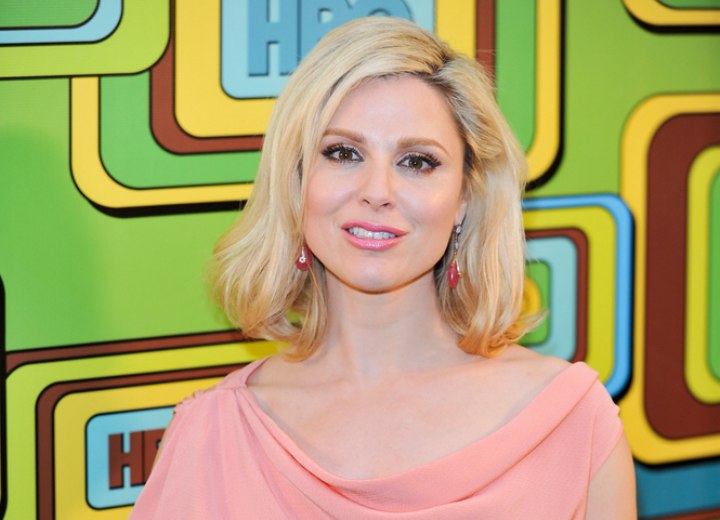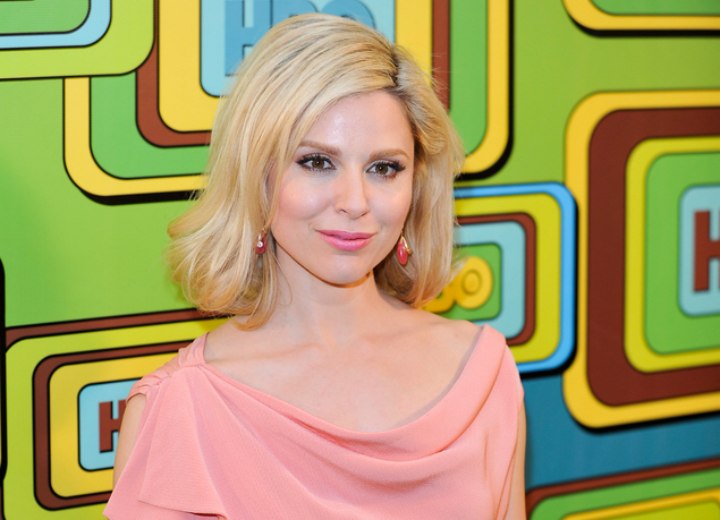 Related Post:
More Cara Buono hairstyles