Easy Short Hairstyle
Carey Mulligan keeps her eyebrows in a delicate natural lightness and wears heavy eyeliner and mascara. She is wearing a neutral matt lip color with a warm touch on her cheeks. Most unusual are her small diamond type earrings that are paired with the large bulky sunburst shaped necklace.


Carey modeled her short playful hairstyle at the 15th Annual Critics' Choice Awards in Los Angeles, Ca. on January 15, 2010. Carey used to wear her hair long and decided it was time for a change when she went with this fun elfin haircut.

Her back is in short layers with the divide in the center of the back that brings longer layers. As smooth as a derby hat, the hair continues to go around the sides that are clipped on the top of the ears.

The bangs blend in from the side and are designed over and upon the forehead flush with the hair upon the sides.

Carey's hairstyle is a simple fix for those who are looking for something different. An easy blow dry and some gloss and you will be walking out the door. No muss and no fuss.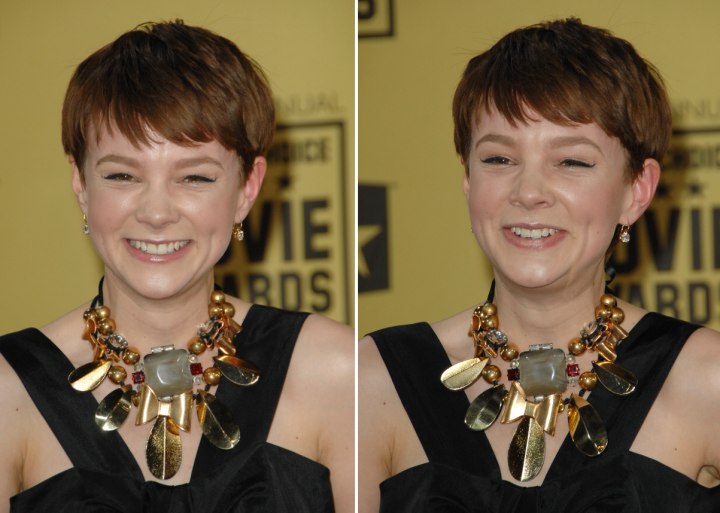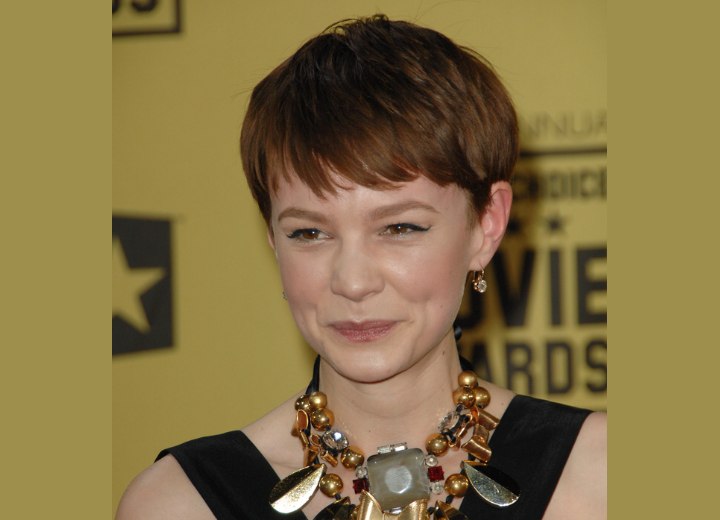 Related Post:
More Carey Mulligan Hairstyles