Long Hairstyle with a Side Part
Cara Buono's eyes tell us that she knows something that we don't know and it happened at The Machinist Movie Premiere in New York on September 20, 2004.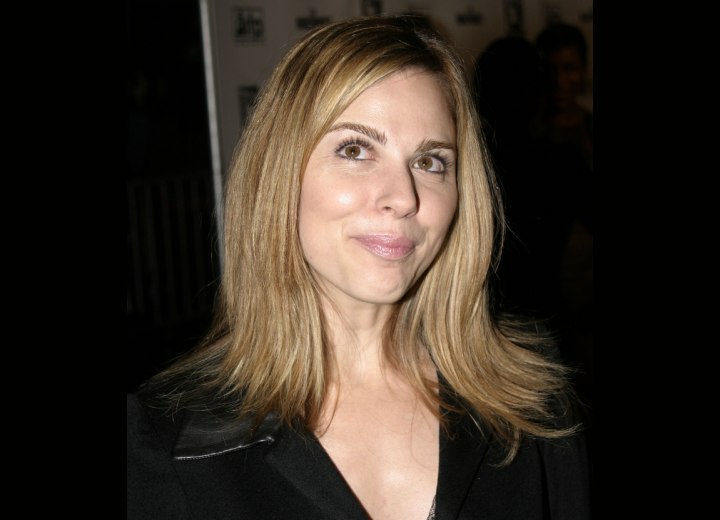 Click to enlarge

Her hair looked a little different years ago with a natural appearing darker blonde with thin light gold strips, all a part of her portrait. She wore her hair with a side part and then it was left to fall around her shoulders.

Her makeup is with an organic application, with well kept thick eyebrows, lashes and mascara and a translucent lip tone.


Related Post:
More Cara Buono hairstyles