Cameron Diaz's Sleek Long Hairstyle

Be inspired by this soft and sexy hairstyle from one of America's sweethearts. Cameron Diaz showed up to the "The Other Woman" UK Gala Premiere in London (April 2nd, 2014) looking smoking hot!

The actress proves that things do get better with age. Diaz is forty-one years old and she looks absolutely incredible. She chose a tight black leather dress and polished it off with gold accents. The overall result is amazing..

The head to toe look is sexy and bold but her hairstyle is soft and laid back. The contrast of hard and soft is super chic and very fashion forward. The long hairstyle matches Cameron's sweet personality and keeps the actress looking like her true self. Sleek strands are styled in a laid back and beachy style.

Soft textures frame her face perfectly. Her signature sandy blonde locks are highlighted beautifully. It's a lovely mix of warm and pale blonde shades that swirl together perfectly. Diaz' strands are super texturized and wispy..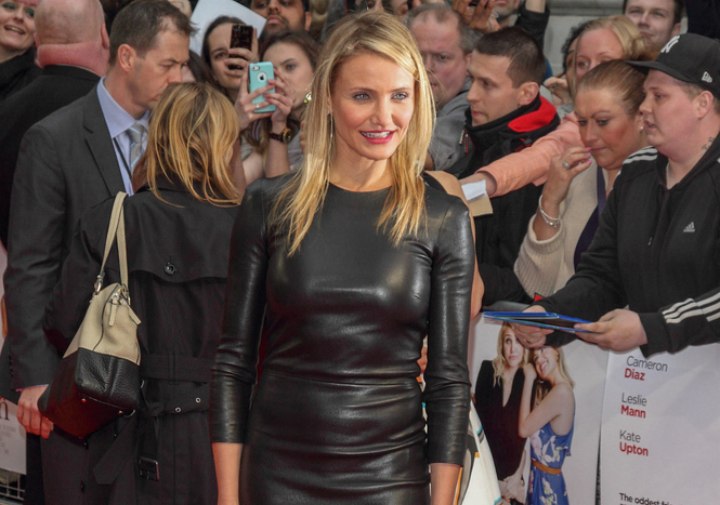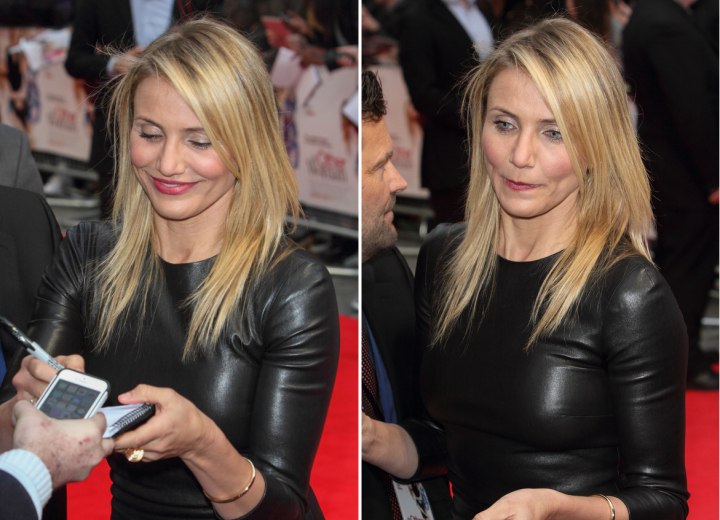 The lengths of her hair are soft and fall a few inches past the shoulder line. Blended layers are added to keep the cut light and they also help add movement to the hair. Diaz parts her hair over one eye and short layers are cut at the cheekbones to help frame her face.

Strands are ironed out straight and roughed up with a waxy spray to add texture. We think Cameron looks spot on and we can't wait to see what she wears next.

Related Post: More Cameron Diaz hairstyles