Cameron Diaz - Chin Length Bob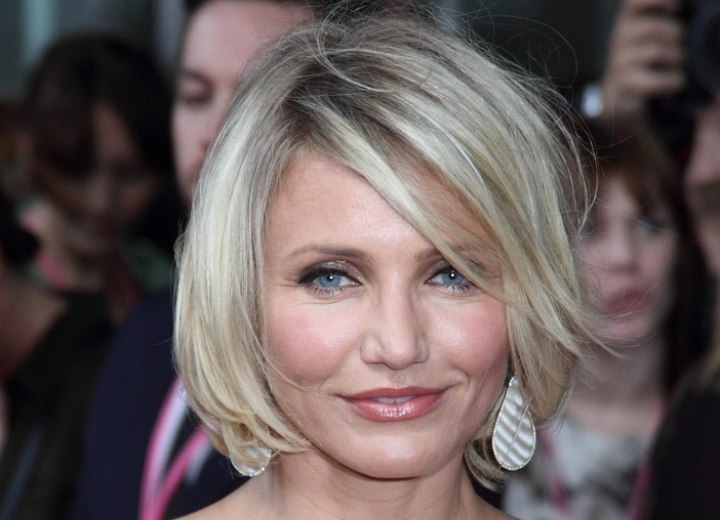 Her movie "What to Expect When You're Expecting" had its UK Premiere in London and Cameron Diaz did not disappoint our expectations. Her look was a flawless as ever and even more elegant than we might be used to.



A chin length bob with soft lines and in a gorgeous color was classy as can be, especially paired with her long earring and the super chic white, strapless jumpsuit.

A great short haircut with refined layering and texture makes the hair fall in this beautiful curved shape almost by itself and with a long side fringe it has this effortless, to-die-for elegance that should be an example for all of us.

Smart, attractive, pampered, but with a wild and most of all classy touch. You go, girl!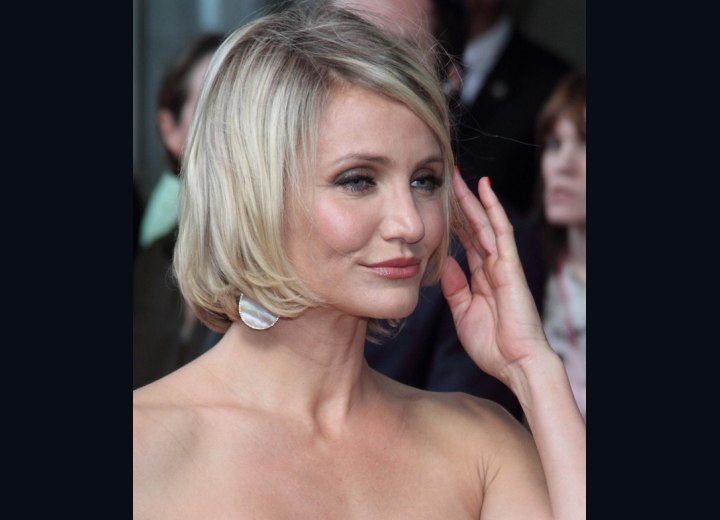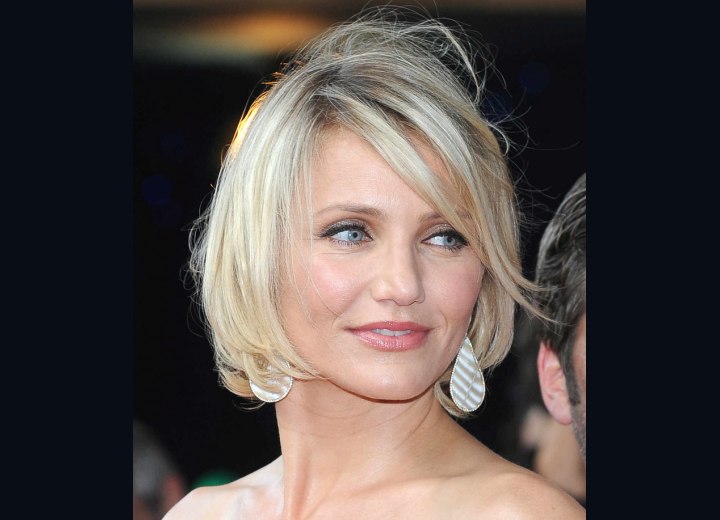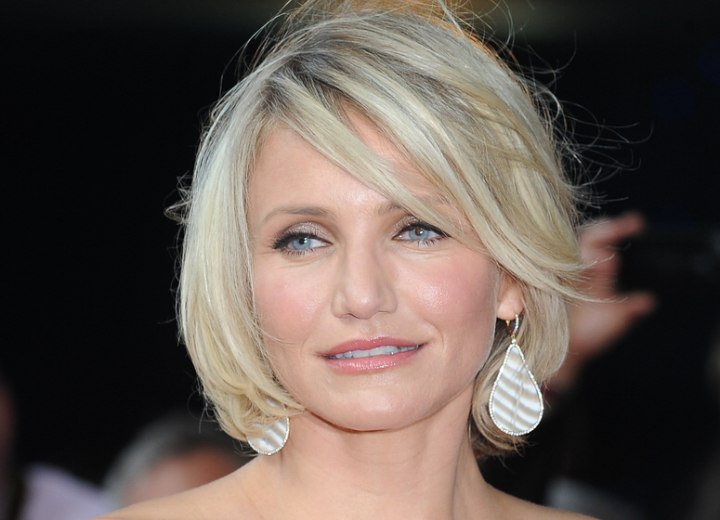 Photos by PR Photos

See also:

More Cameron Diaz hairstyles

Reasons to get a short haircut