Natural and Open Styled Hair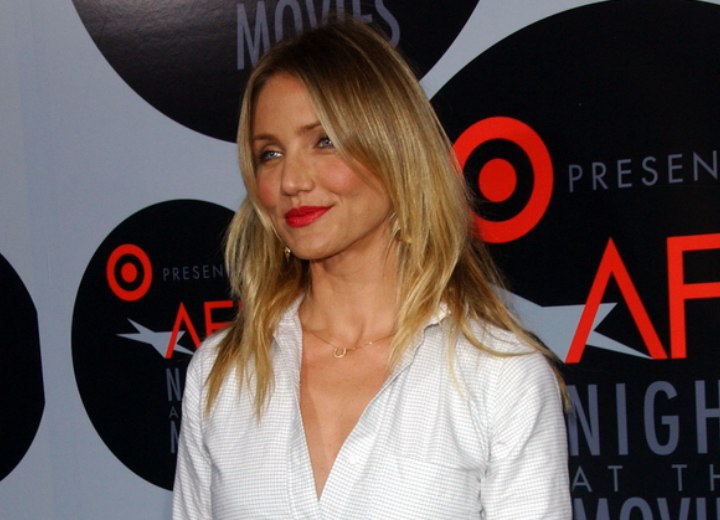 (Scroll down for more photos ↓)

The always captivating Cameron Diaz appeared at the Target Presents AIF Night at the Movies in Los Angeles wearing designer jeans and a simple white shirt and looking glamorous.



Her hair was styled to a natural and open look, with long bangs and a middle partition. The sides were tapered from the chin down and the textured ends were allowed to flow freely around her shoulders, almost reaching the middle of her back.

A lot of shine in the hair, a bright lipstick and a metallic handbag make this look ready for the evening.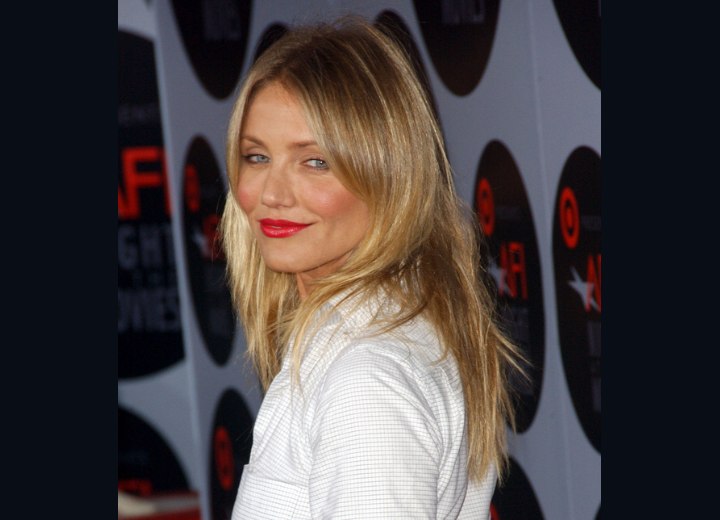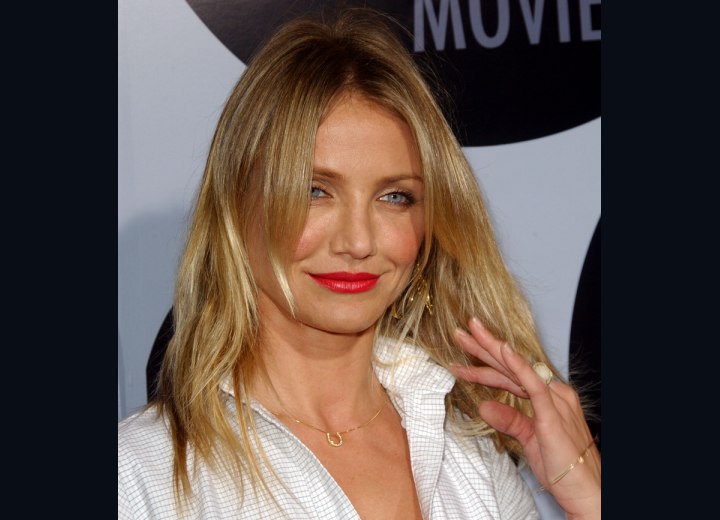 Photos by PR Photos

See also:

More Cameron Diaz Hairstyles

The Boyfriend Fashion Trend