Brunette Cameron Diaz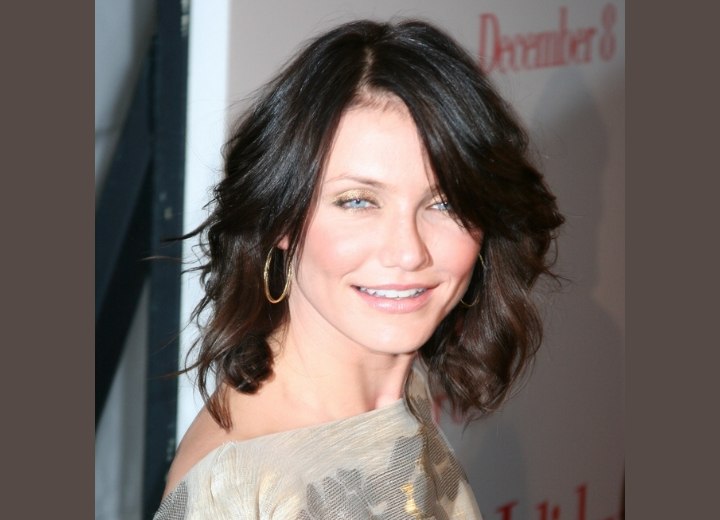 At the New York premiere of her movie "The Holiday" Cameron Diaz proved that she does not have to be blond to have a lot of fun.



Stunning as a brunette she sparkled across the red carpet in an elegant silver dress and dark curls that brought much attention to her eyes. The hair was parted high on the side and fell over the face in a round curve.

The lower half of the layered, shoulder length haircut was curled and some of the wispy ends were defined with a flexible wax or gel product.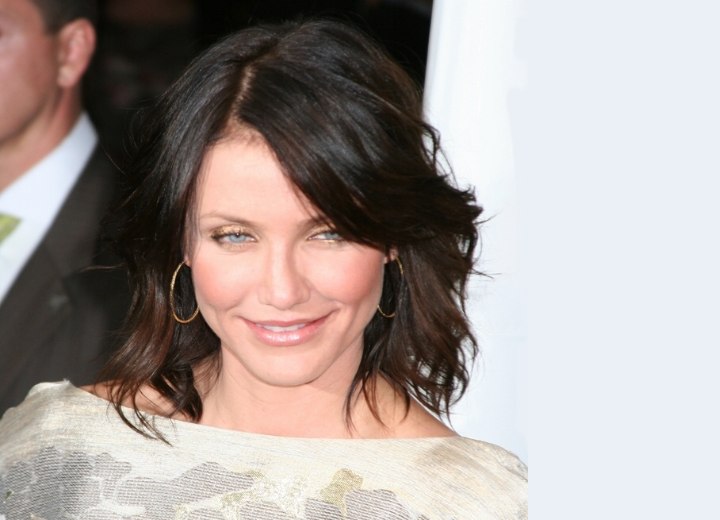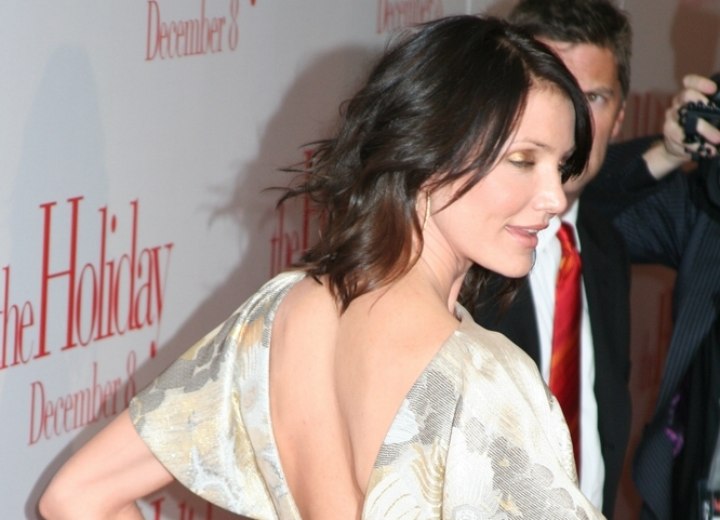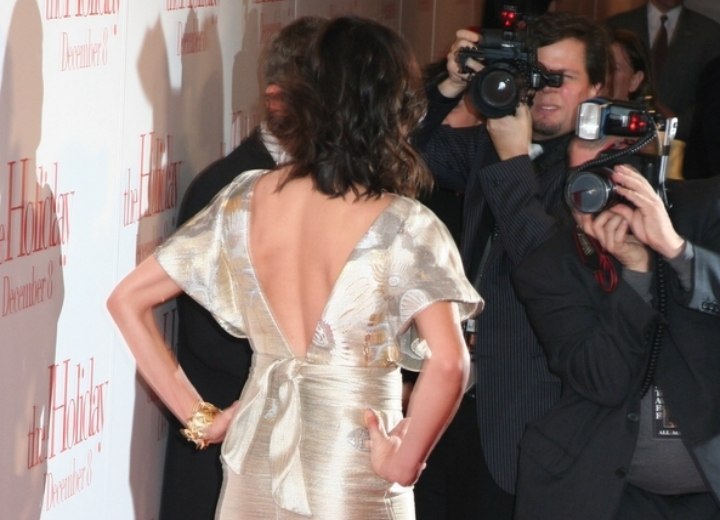 Photos by PR Photos

See also: More Cameron Diaz Hairstyles