Brittany Snow with Short Hair

Brittany Snow wears her hair slicked back at the Hollywood Foreign Press Association and InStyle Miss Golden Globe 2013 Party affair on November 29, 2012. Her hair is cut short and uncurled. The two sides are smoothed down and placed behind the ears.

Most of the hair is combed to the right side of the head to create a flip at the ends toward the sides and back of the head.

The hairstyle characterizes a wet look - as if it was washed, not blow dried and brushed while wet. There is no part made in the head to separate the hair. However, it is a simple, easy and chic way to wear the hair with a black silk dress that shows a visible split, baggy top and gladiator high heeled sandals.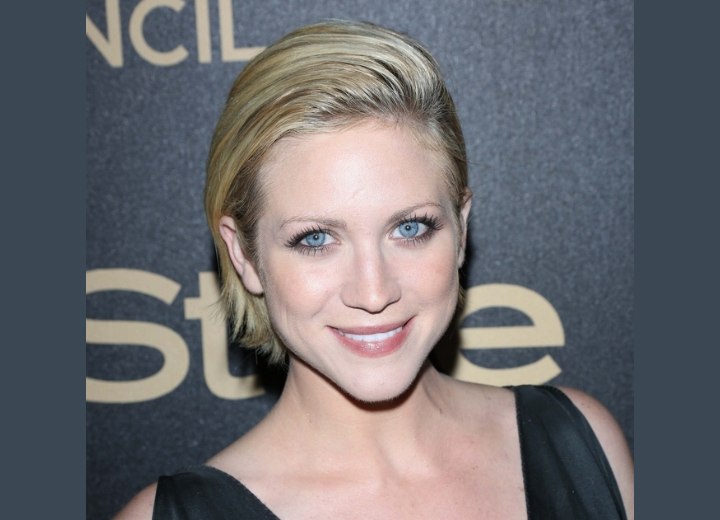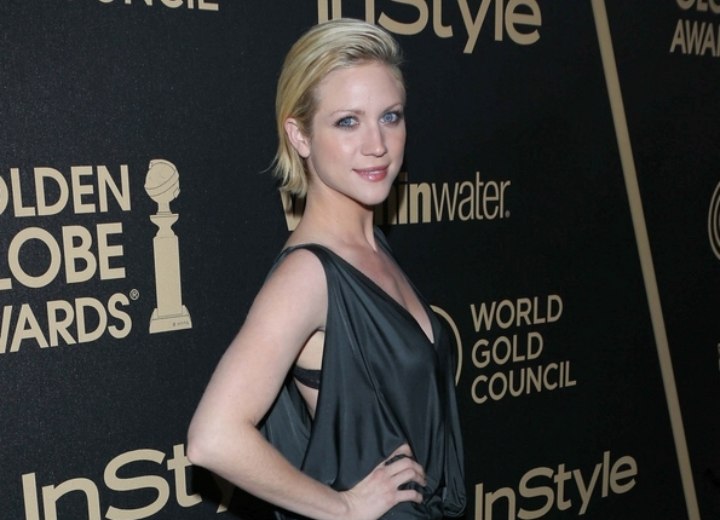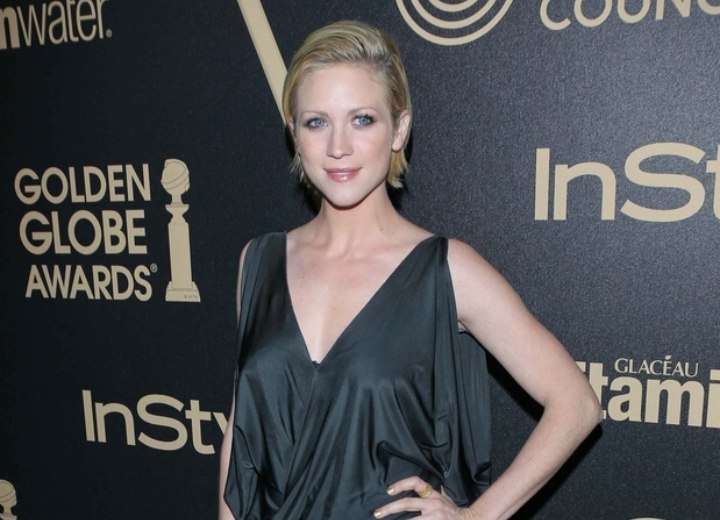 Related Posts:
Short celebrity hairstyles
More Brittany Snow hairstyles