Happenstance Line Parting for Hair
American Model and TV personality Brooke Burke has a true mane. A headful of thick, healthy but also heavy hair that needs the right treatment and cut to remain manageable and to look glorious.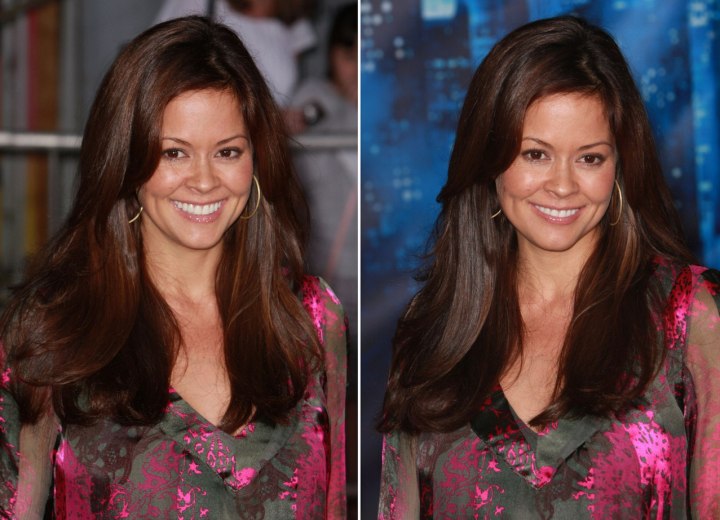 Click to enlarge

On November 11th, 2007 her hair was cut in just a few long layers from the chin down and parted on the side in a happenstance line. Even though it all looks natural and random, a lot of styling preceded this photo.

The hair was blow dried over a large round brush to create much lift on the roots and to smooth out the lengths to a sleek shine. The ends were just slightly curved.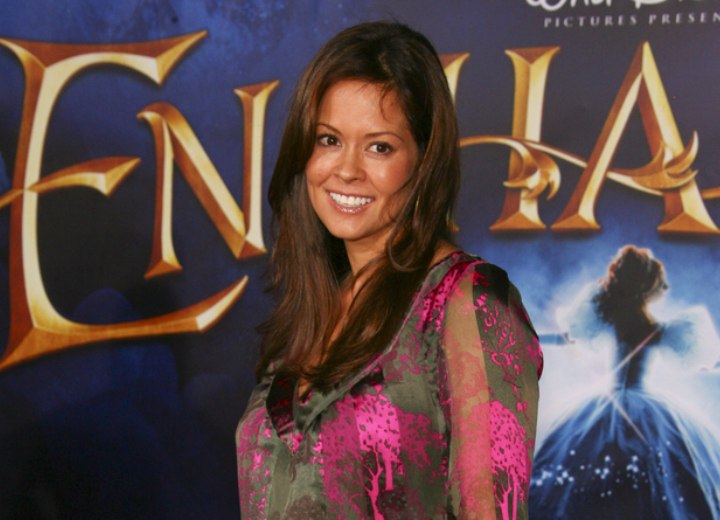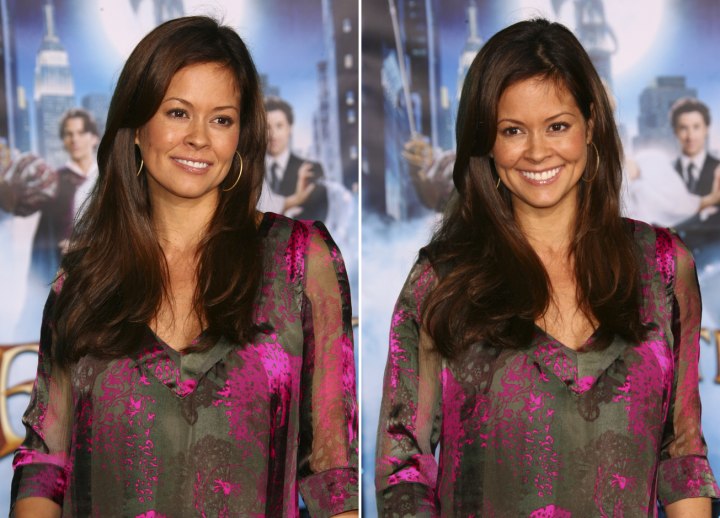 Related Post:
More Brooke Burke hairstyles