Bella Thorne with Long Red Hair
It is easy to see Bella Thorne's shape of haircut while she smiles for the photographers at the Los Angeles Premiere of "Gulliver's Travels" on December 18, 2010.

Her bangs are thick and spaced in a few blunt pieces and her sides are angled around her face that goes all the way down to her ends.


Bella's strawberry red hair color is a special attraction and goes quite well with her pink skin tones. Her rusty orange colored dress flows together and appears like it was made especially with her skin and hair tone in mind.

We can also notice how well she wears thick eyeliner, lashes and mascara, barely any blush with a pink lip tone.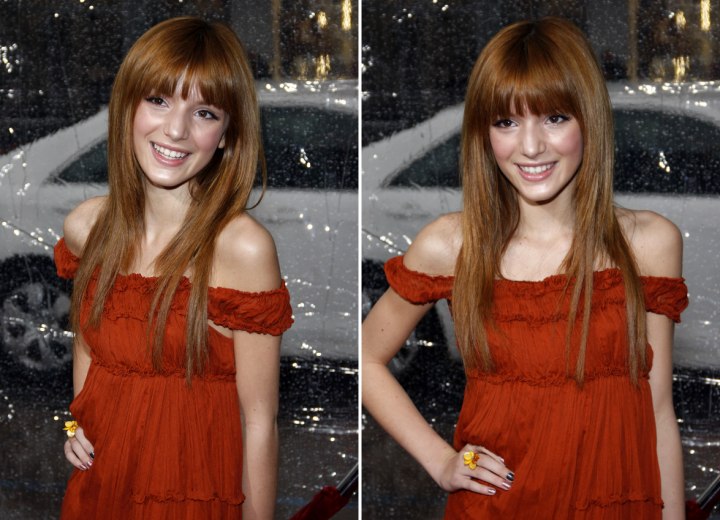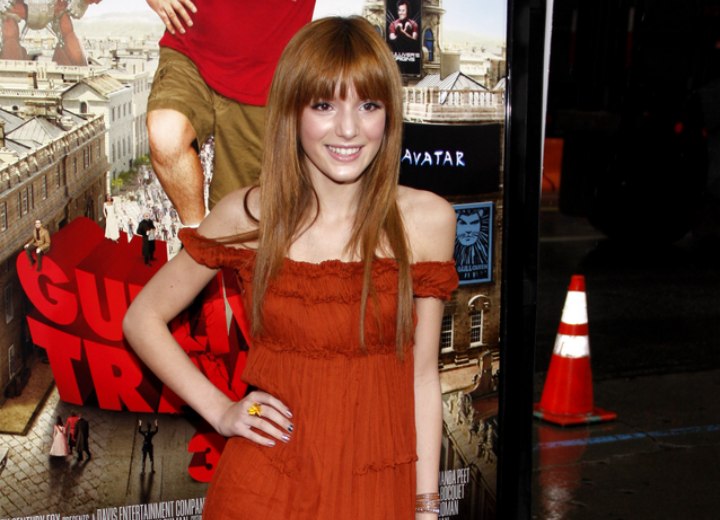 Related Posts:
More Bella Thorne hairstyles
Celebrity redheads