Long Angled Hair
Bella Thorne's long strawberry hair is cut in pieced sassy bangs and angled along the sides and this is the way she wore her hair at the 2010 Teen Awards on August 8, 2010.


She wore a minimum amount of makeup with eyeliner, mascara, just a tinge of pink on her cheeks and light pink lip color. Her gray and white dress proved to be attractive as she posed for the photographer.

Suggestion: Because her affair is a Teen Awards, why not brush the hair back and secure with a fancy hair accessory in the back, even a ribbon would look good.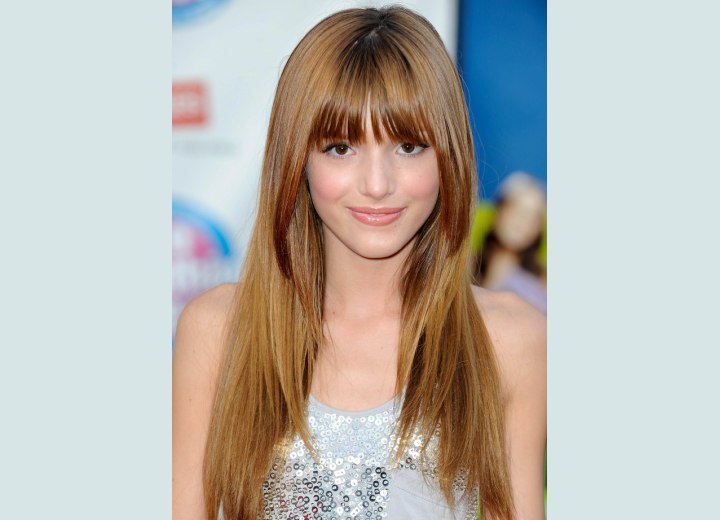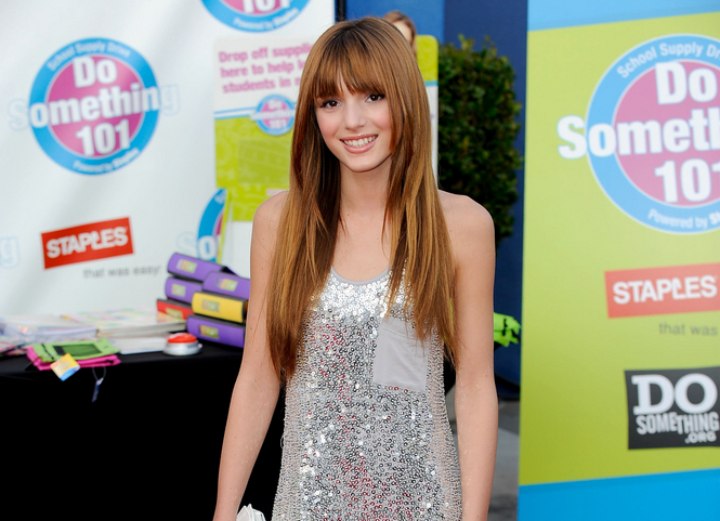 Related Posts:
More Bella Thorne hairstyles
How to angle cut long hair