Anna Faris' Bob Haircut
Anna Faris wore her platinum blonde hair in a bob hairstyle at the Los Angeles Premiere of "Take me Home Tonight" on March 2, 2011. The back was edged higher up her neck while the sides were angled downward and close to her face. Her bangs were worn in a peek-a-boo placed design that dipped over her eyebrows.


The bangs were a great idea for her, as it gives a more youthful appearance and lightens up her expression. Think about getting some bangs cut in your hairstyle as they will lift up your whole face.

Her young haircut is charming, attractive and easy blow dry to follow through with your brush. This short to medium length hairstyle is also one that will be easy to keep and can be dressed up or down depending upon your accessories and colors that you wear.

The contrast of her platinum blonde hair and her red dress is an incomparable and smashing mixture. Anna wears her makeup in a rich form of smoky shadows, neat brows, eyeliners that are blended around her eyes, lashes and mascara. There is blush and a neutral shade of pink lip tone.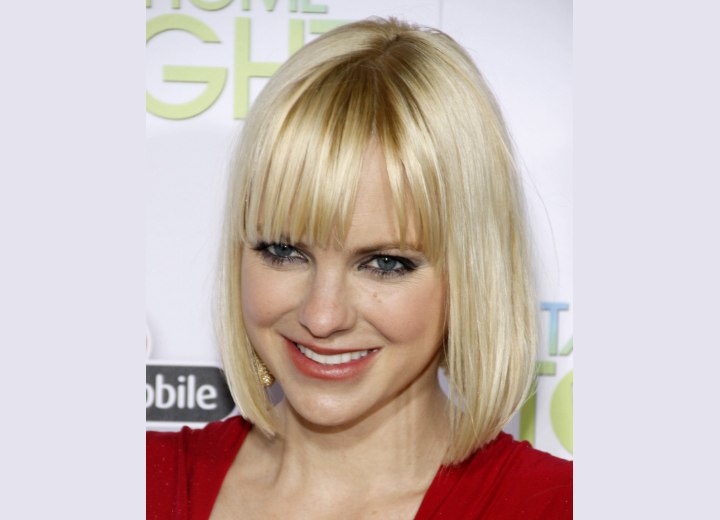 Related Post:
More Anna Faris hairstyles