Slightly Angled Bob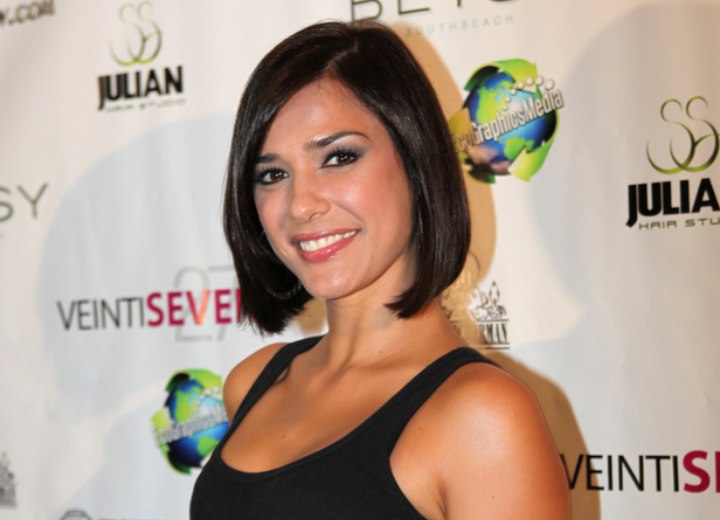 ↓ More Photos ↓

Ana Carolina da Fonseca attended the 3rd Edition of "Veintiseven" Magazine and the 1st Anniversary of "Miami Life TV" Celebration in Miami Beach, Florida.



Her dark hair was worn with a crooked side part and cut into a slightly angled bob, complete with the long top that was styled over her head to join the rest of her hair on the one side. The two sides casually cuffed about midway upon her neck and rested under her chin line.

Ana's hairstyle is an excellent pick for someone who has naturally straight hair and wants something simple that won't take hours to style. A simple blow dry with a large round vented brush will be all you need.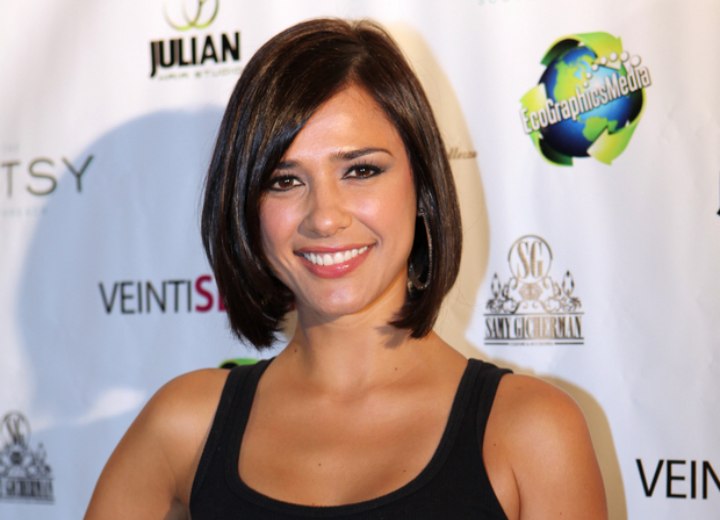 Ana's eyebrows are kept in a natural outline with a simple arch that helps frame her light eye shadow. Her facial color is a mixture of a medium pink to an olive cast and she is wearing very little if any blush. Her rose lip tint is light and goes well with her easy to care for hairstyle.

Although it seems that Ana is wearing an informal black outfit at the event, it is her well designed bob that dresses it up for her.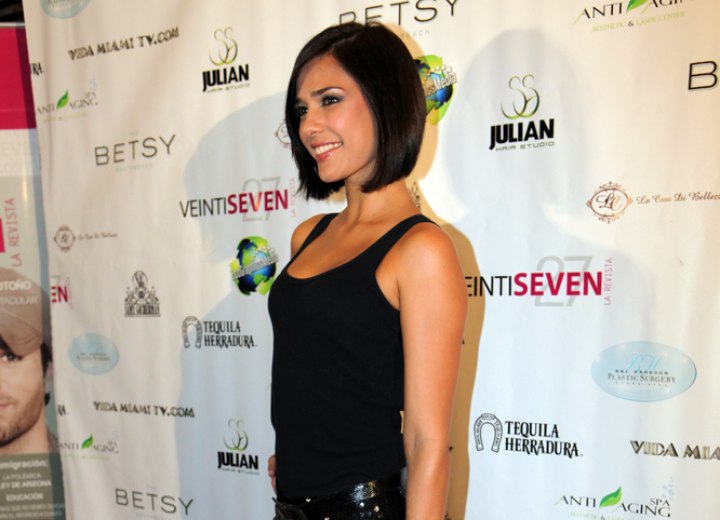 See also:
More Ana Carolina da Fonseca hairstyles