Long Blunt Cut Hair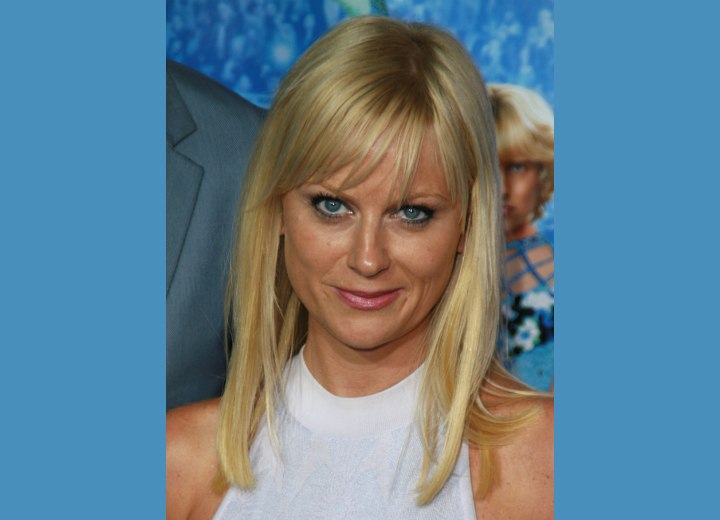 Click to enlarge


At the Blades of Glory premiere in Los Angeles on March 28th, 2007, Amy Poehler looks chic in a long blunt cut with textured fringe. The fringe is cut on a curved line and appears to be softened using a razor tool, which was likely used at the ends of the blunt cut as well, but sparingly to keep the solidity of the cut line.

The pale golden tresses are styled for softness and silkiness - likely with a blow dryer and paddle brush, followed by a dab of smoothing serum or pomade to add a touch of definition to the strands, particularly in the fringe area.

The long smooth styling unfortunately emphasizes the more-defined features of Ms. Poehler's face, giving her a more-mature look.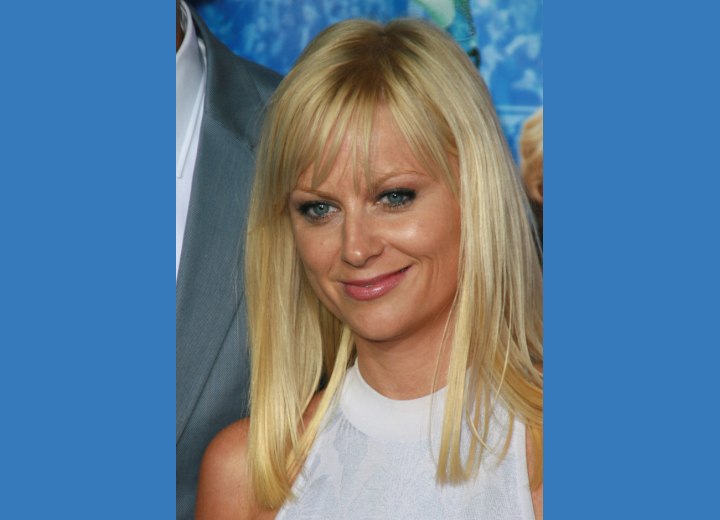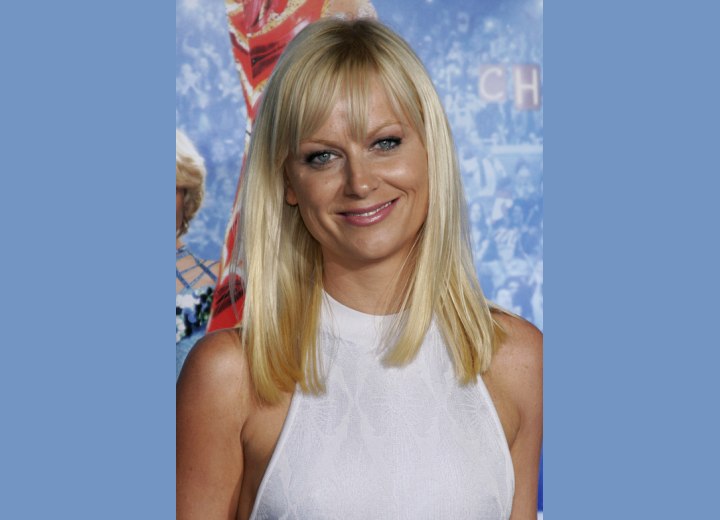 Related Post:
More Amy Poehler Hairstyles