Amy Pietz & Blake Lively
CW Network's TCA All Star Celebration Party - 07/20/2007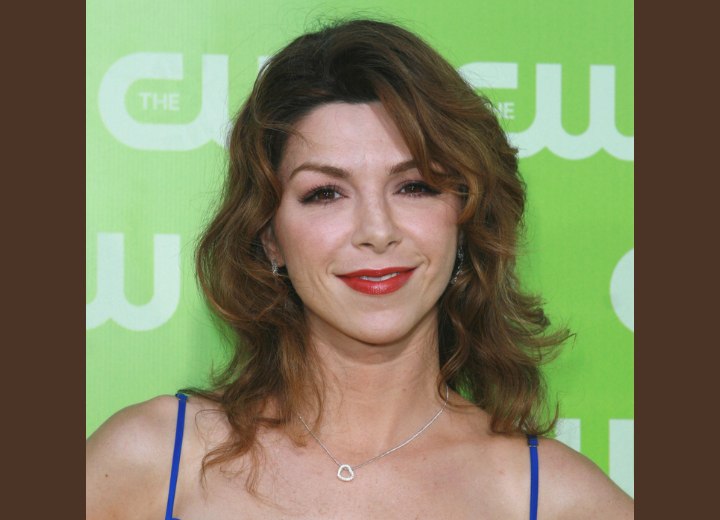 Click to enlarge

Amy Pietz is known for her role in the sitcom Caroline in the City. She also stared in the sitcom Rodney.

Most pictures that you will see of our celebrity will reveal that Amy has hair that touches her shoulders and fashioned in layers. Sometimes she likes to style her hair in a messy look with the strands running all about and other times as we can see in her photo there are controlled curls and waves. Her hair color has been lightened about three levels up from her original brown color and then artistically given blonde slices for a lighter equivalent for a natural effect that still says "it's all me."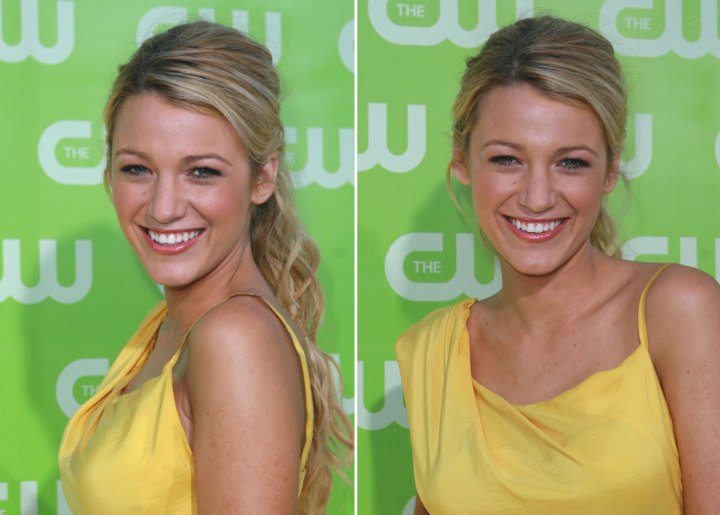 Blake Christina Lively, is an American actress and has been known for the roles she has played in The Sisterhood of the Traveling Pants and Accepted. Recently she will be Gossip Girl on television when that comes on the scene.

Our celebrity likes to wear her hair in long layers. Here in the photos she has a high side part and everything brushed back into a low ponytail. There are slices of browns, gold and very thin reddish cinnamon colors foiled into her hair. That is a pretty yellow dress she is wearing, but with blonde, wouldn't a lime green look better? The best part of this whole look is how Blake's eyes sincerely smile, when her mouth does. Way to go girl!