Curly Neck-Length Bob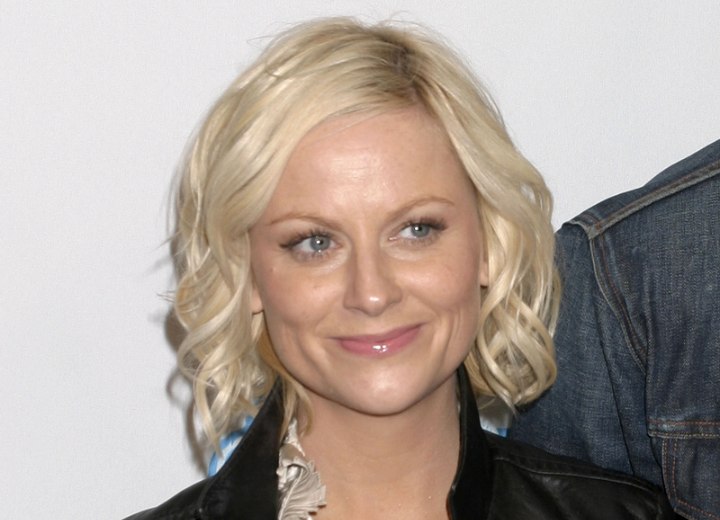 Click to enlarge


Here we see Amy Poehler in April of 2008 sporting what is more of a signature look for her: a neck-length bob with a side parting and cross-swept fringe grown out long. The hair is styled for a naturally-wavy look which counters the prominent features of her face and lends a youthful appearance to the face.

With natural wave to the hair, this style is simply a matter of drying the hair using a medium-hold styling product, a diffused blow dryer and the fingers to scrunch and support the natural wave in the hair.

Without natural wave, wrap damp hair on large rollers using a medium-hold product and dry the hair as desired. Comb out the dry curls using a wide-tooth comb or the fingers. Finish the look with a dab of pomade raked through the hair on fingertips to give some definition to the curls as needed.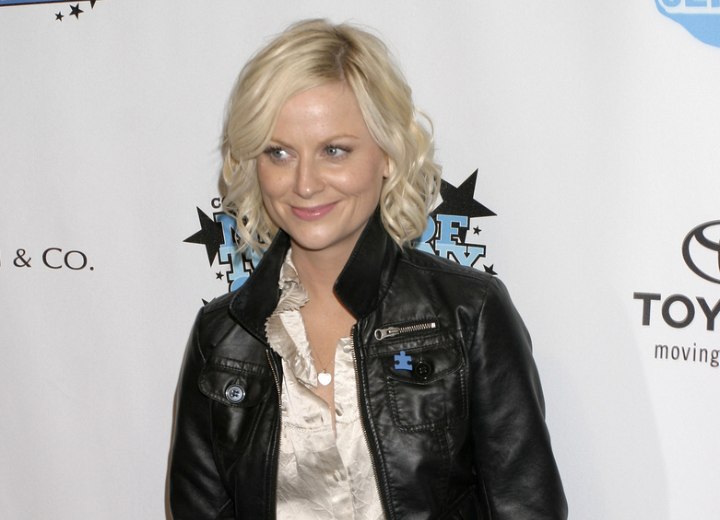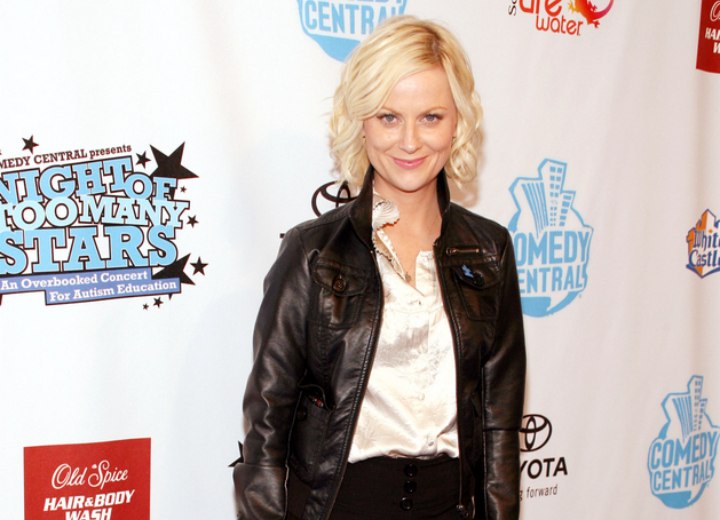 Related Post:
More Amy Poehler Hairstyles