Amber Valletta - Festive Short Hair

Amber Valletta attended the 12th Annual Elton John AIDS Foundation Oscar Party on February 29, 2004 in style. She looked feminine and elegant with her short hairstyle that looked sassy and fashionable. She looks festive with lots of curls in the back of the head.

She wore full side bangs that were smoothed down from the forehead to the left side of the ear. The sides are slightly curled and swooped towards the back, away from the ear. There is no visible parting, so it is assumed that the hair is finger parted to section off both sides. The hair color is a shiny blonde.

She wore a burgundy patterned gown with obvious slits at the sides and a bow-like train to add allure and mystery to the front of the dress. She had on strapped burgundy gladiator sandals that adorned her calves. Her multicolored earrings added flair and style to the outfit.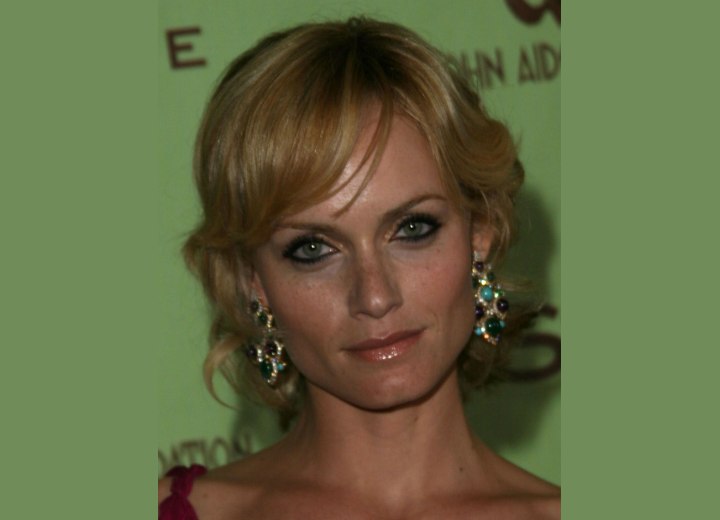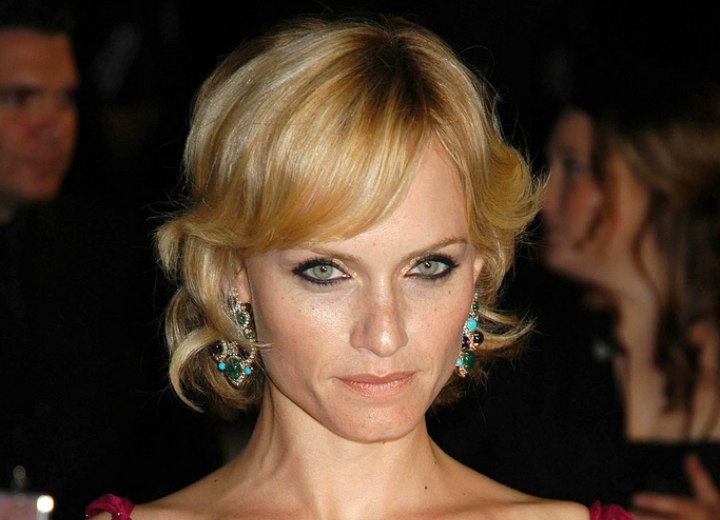 Related Posts:
Short celebrity hairstyles
More Amber Valletta hairstyles