Amber Valletta - Medium Length Hair

Amber Valletta wore a shaggy looking hairstyle at the Hellboy Movie Premiere event on March 30, 2004. This medium length hairdo has thick and tousled curls with bangs styled to both sides. The bang in front comes down to the forehead; starting from the middle of the head and then is swooped to the left side with the rest on the other side.

This funky hairstyle with a lot of body looks very playful and exotic. Her hair is layered on top and the tight curls in the back closely caress her neckline. No obvious part is shown in the hair and the hair has a lot of body.

Silver hooped earrings and a unique necklace dress up the top part of her body and accentuate her hairstyle. An aqua slip dress with pin straps shows off her slender figure and gold strapped sandals finished off her outfit. She carries a box-like beige purse that matches her sandals.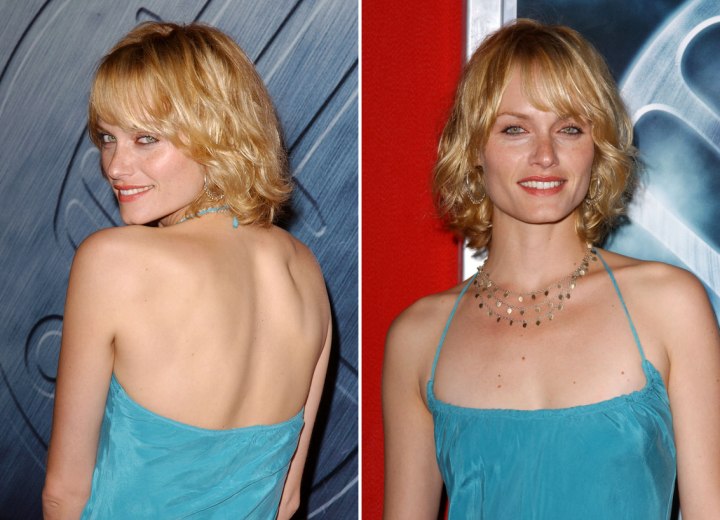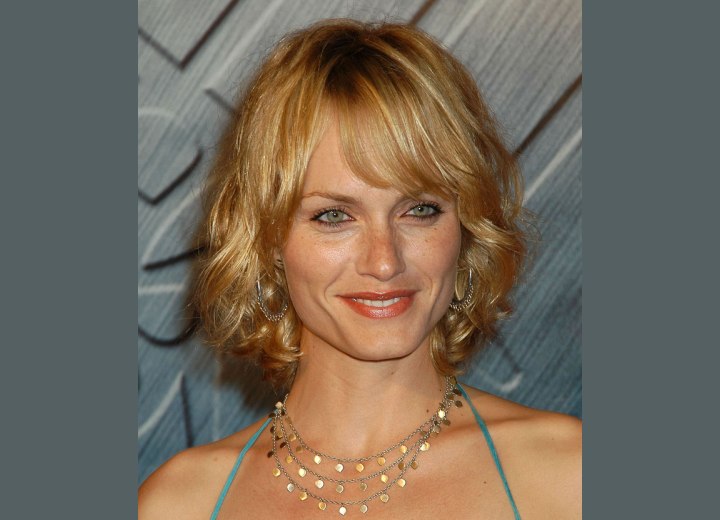 Related Posts:
More Amber Valletta hairstyles
Medium length celebrity hairstyles