Amber Valletta with Short Hair

Amber Valletta was seen at the 10th Annual Premiere Women in Hollywood Luncheon on October 23, 2003. She wore a short back angled hairstyle. Her hair touches the collar of her blouse with a slightly bumped curl and she wore flat bangs that were swept to the side.

The hair seemed to be finger parted to separate both sides. It is smoothed down for a slick and chic look. Her hair color is blonde, which greatly compliments her facial features.

Amber wore a satin zippered blouse and short draw string and ruffled skirt. For jewelry, she had on a pearl necklace and one ring on her left hand. The pair of black heels she wore is unique with patterns in the front and a gold strap to hold it in place. Her purse matches her shoes perfectly.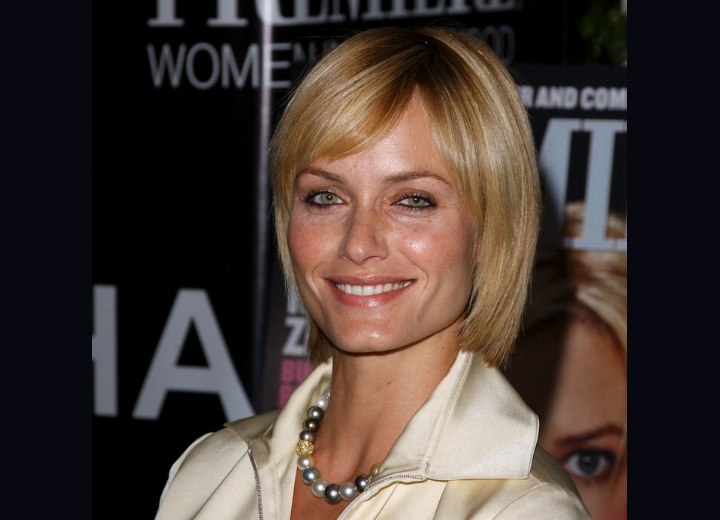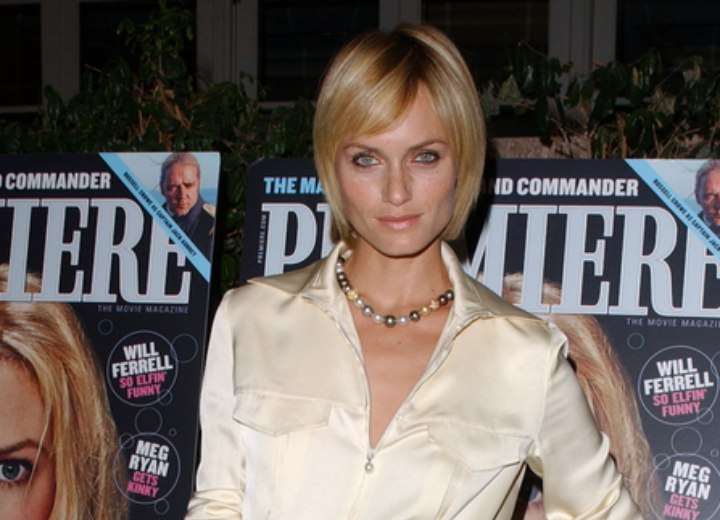 Related Posts:
Short celebrity hairstyles
More Amber Valletta hairstyles