Alison Pill's Long Haircut

Hollywood was buzzing when the third season of HBO's smash hit "Game of Thrones" premiered (March 18th, 2013). Alison Pill looked great in her color-blocked outfit. Alison's soft wavy hair texture is so on trend right now. Everybody in Hollywood is wearing these gorgeous, melting curls.

Pill's hair falls several inches past the shoulders with subtle layering to give the long haircut some shape. Hair is parted to the side and curled with a large iron or waving iron. Curls are then broken up by running a brush through her strands and then scrunched up to last throughout the day.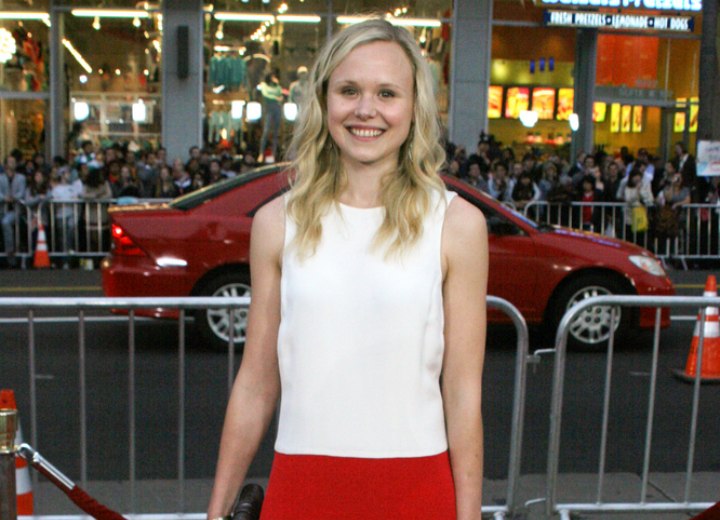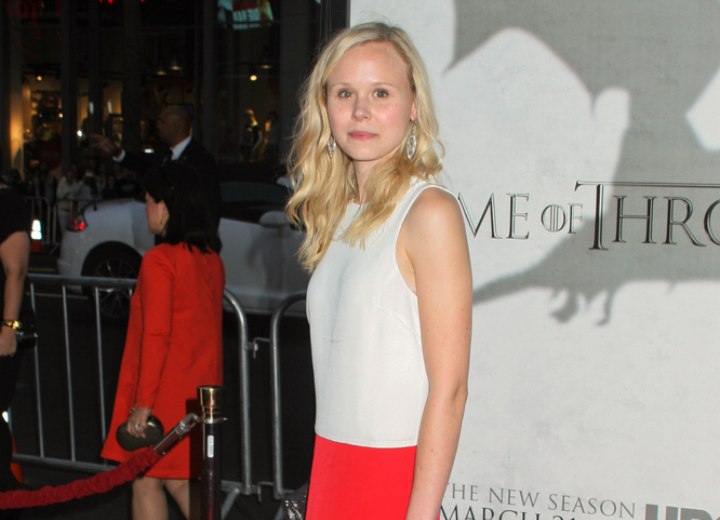 Alison's pale blonde hair looks great and is slightly deeper at the roots with flecks of beige throughout for added dimension. Lowlights are always a great idea to give some depth to your hair color and to keep you from looking washed out. Alison also keeps lighter pieces of blonde closer to her face to keep her nice and bright.

This hairstyle is fabulous because it works on all kinds of different hair lengths and textures. Just get your curling iron out and practice to get these soft beachy waves on your own.

Related Post: More Alison Pill hairstyles