Alison Pill's New Shorter Haircut

Alison Pill opted for a new, shorter haircut and she looked great at the Los Angeles premiere of HBO's "The Newsroom" on July 10th, 2013. Her blonde locks are cut with an edgy texture but with minimal layers. The result is a full and thick looking bob with razor-like texture around the bottom perimeter.

Alison's hair is cut into a modern version of a bob with the length falling just slightly past her chin. The edgy texture is what takes this classic bob to the next level and makes it more modern.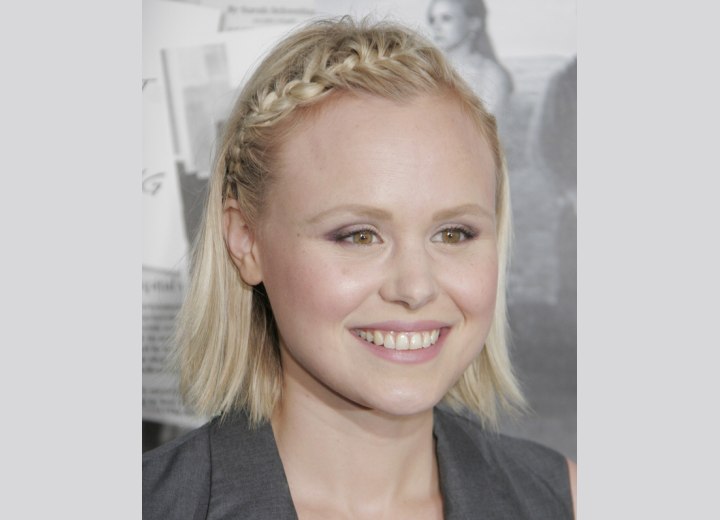 Her lighter eyes and paler skin tone lend themselves wonderfully to light blonde hair color. The pale blonde shade is very natural looking and not too platinum which can sometimes appear fake.

The beautiful braided details are what make this hairstyle special. Two small French braids begin at her side part and fall down the front hairline to create a sweet braided headband effect. The braids are pinned behind the ear so the pins are hidden.

The braids are imperfect and slightly tousled which makes the look totally on trend and romantic. We love this hairstyle and it's very easy to recreate on your own at home.

Related Post: More Alison Pill hairstyles