Turtleneck Hair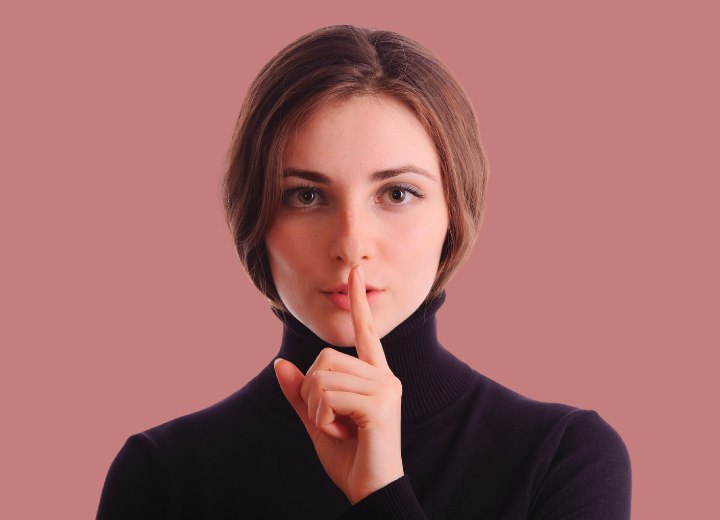 Want to discover a little fashion secret? Tuck your hair into your turtleneck! The turtleneck hair tuck is a fun look that was quickly adopted by many people. We love the turtleneck hair look because it's so fashionable, stylishly casual and super cosy!

It works with any hair type, but your hair needs to be long enough to tuck it into the collar of your turtleneck top. This style is super easy to create by loosely tucking your hair into your roll-neck top. Or, alternatively, you can make a low ponytail and slip your turtleneck over your hair.



This is a very relaxed yet stylish look. For maximum impact and an extra trendy touch, it should actually look like it wasn't really planned that way. Your hair ended up in your collar by accident and you didn't bother to take it out... You might also want to let some hair strands peek out from your turtleneck to give the look a deliberate messy touch. Mysterious and sophisticated!

In addition, turtleneck hair is a fun way to fake a bob. Your hair looks exactly like it would when cut into a bob, without having to go through the commitment of getting it cut shorter. With the turtleneck hair tuck, you can mislead people by making your hair look shorter than it really is. You can enjoy the benefits and appeal of a bob, without cutting your hair.




Here's how to achieve the turtleneck hair tuck look:

1. Brush your hair and let it hang loose or put it in a ponytail. For the ponytail, make sure to use a small high-quality elastic hair band that won't damage your hair.

2. Pull on your turtleneck top.

3. Leave your hair tucked into your turtleneck.

4. Pull up your collar and fold it down.

5. If desired, let a few strands of hair peek out of the turtleneck for a messy look.

For a more dramatic effect, you can leave the turtleneck unfolded and scrunch it. This makes the collar a bit higher and by not folding it you increase the relaxed appeal. Not folding the turtleneck makes the look less polished and actually more fashionable.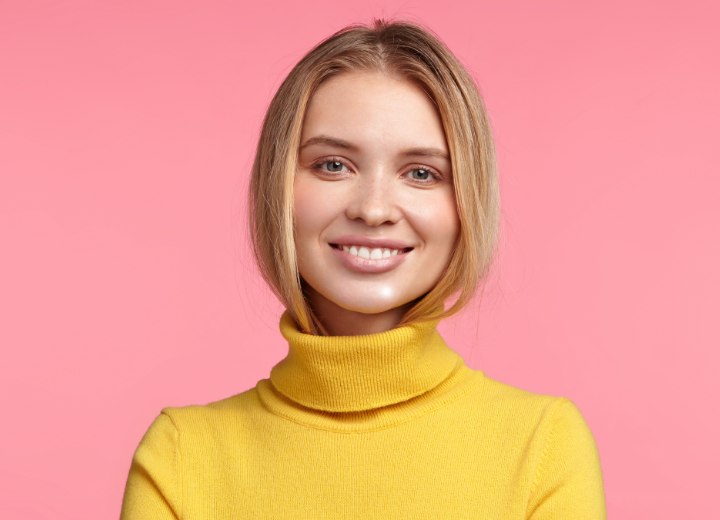 Feel free to pair your turtleneck with a blouse, button-down shirt, a jacket, a sweater or even a second turtleneck. Layered turtlenecks are beautiful, trendy and sophisticated! Two turtlenecks layered over one another are perfect for the turtleneck hair tuck! Doubled up turtlenecks are stylish and add cosiness and, of course, warmth.

You can borrow elements of this look and use a scarf, a jacket collar, or even a button-down shirt collar instead of a turtleneck. On warmer days, you could do the same with a collared T-shirt or a polo shirt. It will work, but it won't produce the same effect as the real turtleneck hair tuck. You will miss the sophistication and appeal of the turtleneck. The original is always better than the imitation!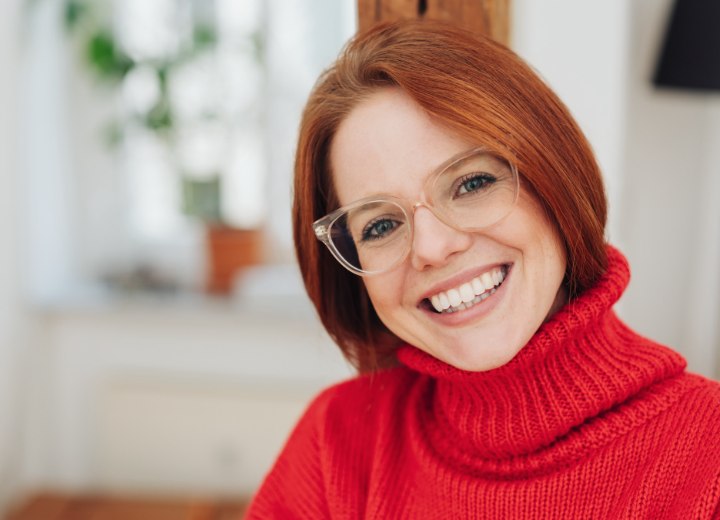 Giveaway: the turtleneck tuck is perfect for turning a bad hair day into a fashionable one, instantly!


See also: Turtlenecks and hairstyles