Face Shapes and Hairstyles for Men
You'll probably find that one of the most overlooked necessities of a groomed appearance is the lack of knowledge when it comes to face shapes, and corroborating hairstyles. Most guys pump an impressive amount of time, energy and money into their clothes, shoes and accessories.

This is all good and well; women really appreciate well-dressed and well-spoken guys. But what really sticks in my craw is when said guy is sporting a downright ugly hairdo. I might be smiling and nodding while he's talking, but all I'm thinking is; "Why put so much energy into your clothes while it looks like a long-haired Pomeranian is sleeping on your head?"



In this article we will discuss the best haircuts for men with an oval, square, oblong, triangular, round, diamond or heart shape face.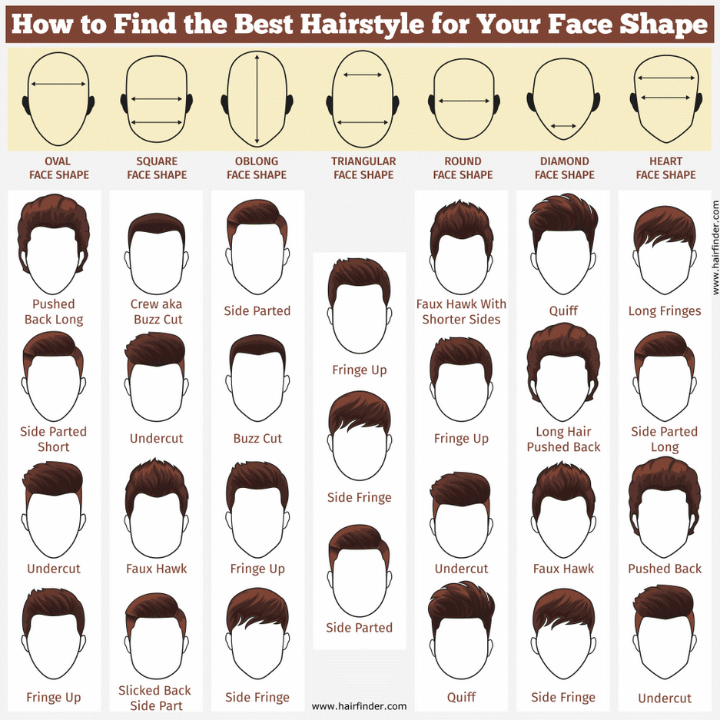 1. Oval Face Shape

The main characteristic of this face shape is that the forehead is wider than the jawline. You'll also find that the length of the face is longer than the width of the cheekbones, and the angle of the jawline is rounded. The Oval face shape works with virtually any hairstyle, as the proportions are about as close to "balanced" as you can get.

The long, pushed-back style:

This hairstyle is a popular one thanks to its versatility and easy maintenance. Because it has an element of overall length, there's a lot of ways that you can style it. Also, the fact that this haircut has no short-cropped or shaved sections; it won't matter very much if you can't make it to your habitual 4-6 weeks appointment at your barber in time. A bit of extra length on this style actually doesn't hurt at all.

The short, side-parted style:

This might actually be one of your best bets, even on the optimal "all-rounder" oval face shape canvas. According to Aveda Master Barber Stelios Nicolaou; "The most suitable style is a classic shorter cut: short on the side and slightly longer on the top, with a side-swept parting." This hairstyle is easy and quick to style, and has the added benefits of always looking groomed, well-maintained and stylish.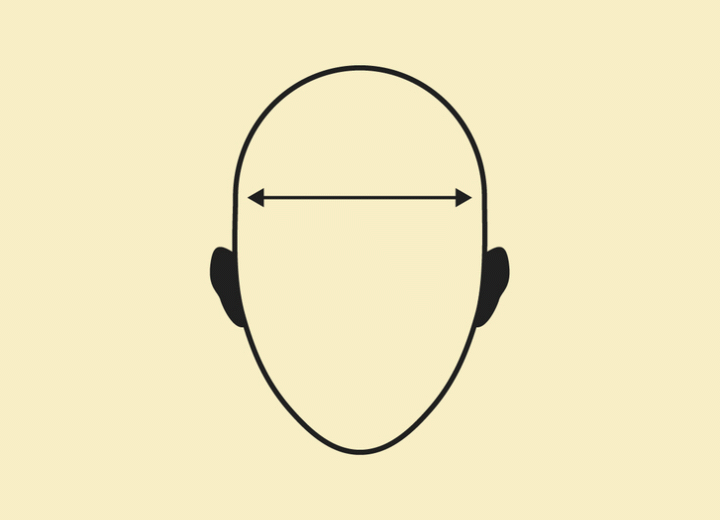 The undercut:

The undercut has been riding the crest of a style-crazed wave that's been breaking especially on the shores of the UK, but also Europe and the US. The undercut has the impressively adaptable elements that conjure up the image of a rugged underdog-type just as easily as your typical pop-fluff boyband member. Case in point: Tom Hardy vs Zayn Malik. It's easy to style, but you'll need to maintain it.

Fringe up:

This style is probably one of the most popular hairstyles of all time. By wearing your hair up, you add a few inches to your height, while also bagging a well-groomed and styled look. And we all know how important those few inches can be; just ask our boy Tom Cruise with his penchant for leggy ladies. Styling is also made super easy with dry-wax products that keep even the thickest hair sticking up.

Next Page