Gandini Club - AW06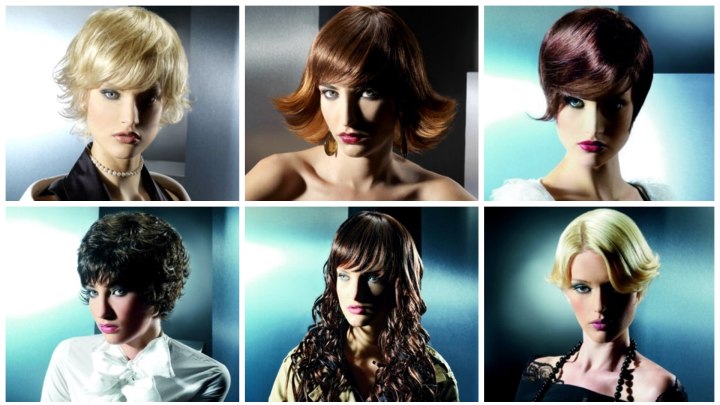 Gandini's creative team developed a line of alluring and sophisticated looks to bring some heat to the cool days of autumn and winter. Distinct shapes and intensely pure colors will grace the heads of fabulous fashionistas all season and beyond.

The timeless looks for short, medium and long hair are stunning explorations of textures, contours and natural hues that are the icing on the cake of the beauty of each individual woman.


Short Layered Hairstyle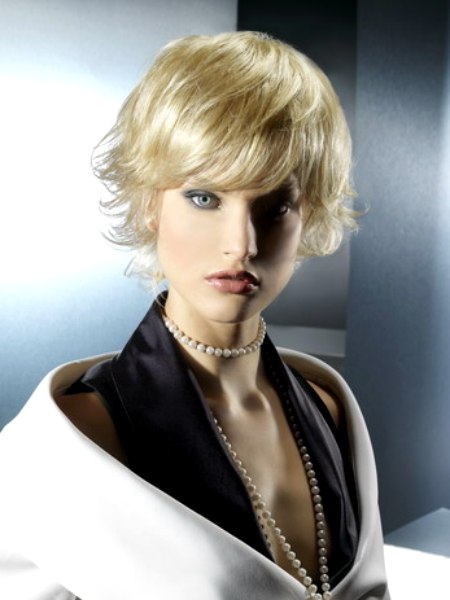 Ravishing and feminine is the language of this short layered style. The gently textured ends are lifted to create wispy volume. Bangs are heavy, thick and curved to one side, which creates the appearance of motion.

The vanilla blonde has an almost iridescent shine and with its gentle highlights it outshines even the pearls around the model's neck.


Hair Lifted Up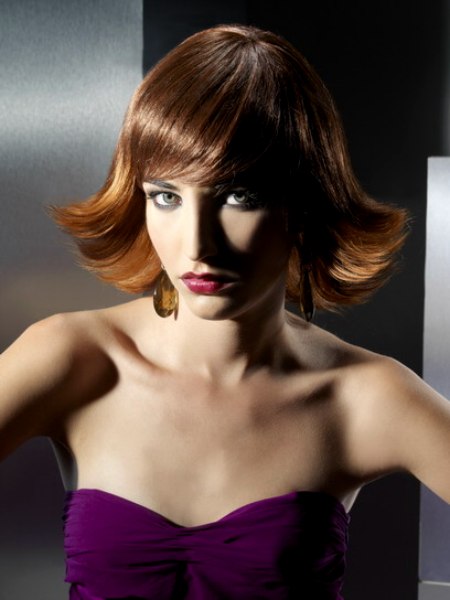 The silky smooth surface in the nutmeg, hazel and gold gives this medium length hairstyle a most luxurious appearance. The shape itself is simple, yet comes with much momentum.

The center of all motion sits on the crown from where the hair swirls around the head to be lifted up on the sides in a large outward curve. The bangs follow a wide curve and bring all attention to the sultry eyes.


Short Hair with Small Curls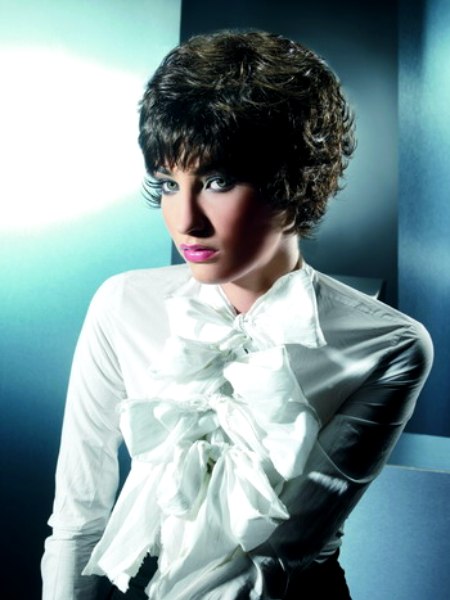 Festive diva curls don't have to be long. This short layered hairstyle with dense, small curls steals the show with its elegance and flattering lines. Small, wispy strands frame the face and break up the otherwise very strong line.

If you have thick hair with a natural curl, this hairstyle is super easy to make. The color is a warm, dark brown with much sine. A glam look that also leaves a great impression during the daytime.


Short Fashion Hairstyle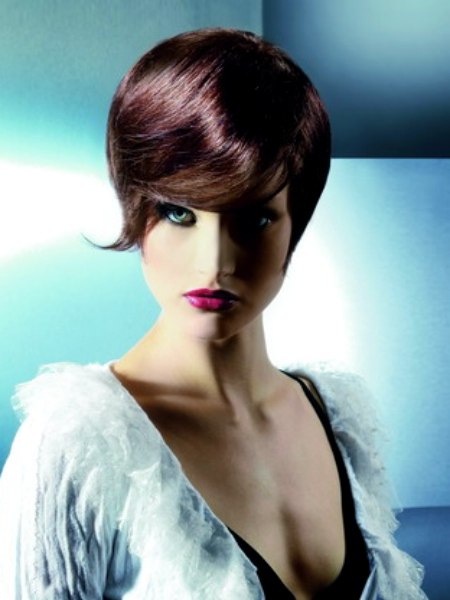 Shimmering like a precious amethyst with a hint of nutmeg on the edges, this short hairstyle turns every woman into a fashion icon.

The hair is again centered on the crown and swirls around the head in varying lengths with this heavy and curved bangs and a diagonal effect created by a longer strand on the side which lies flat against the face, pronouncing the cheek bones on one side and is whisped upward on the other.


Sleek and Wavy Long Hair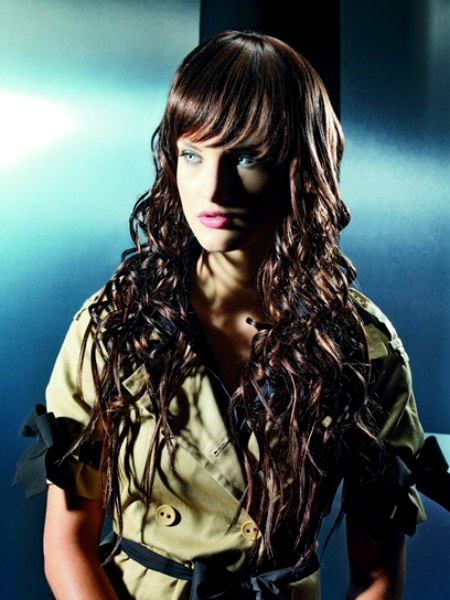 This modern medusa look is an exciting alternative for long hair. Exploring different textures it features straight and curly areas. The top hair to about the level of the cheekbones is sleek and boasts curved bangs with much momentum.

Then it all turns into bodacious waves that again ebb off into smooth and straight endings. Texturing product keeps the hair separated in thick strands that almost look wet.


Neat Short Haircut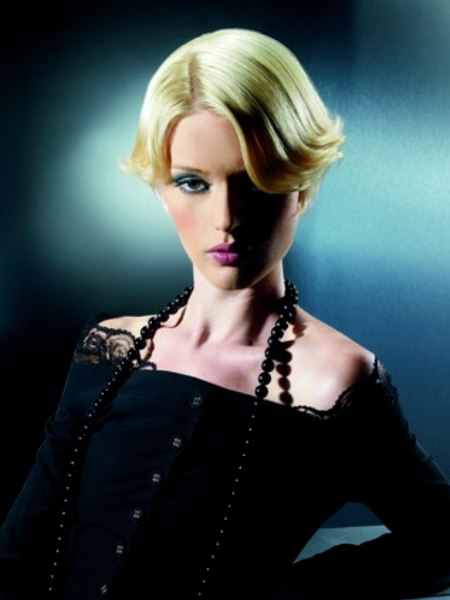 From the wild rapids on the previous picture we now see the still waters, sun drenched and with a small ripple on the edges. Each hair seems to have its place and with the help of much smoothing lotion and styling product this hairstyle becomes as neat as can be.

The short hair is parted on the side and curl at the end of the long bangs connects without any gaps to the sides. As we all know, still waters can be deep ...

Hairstyles: Gandini Club