De-Constructivism
Sassoon Creative Team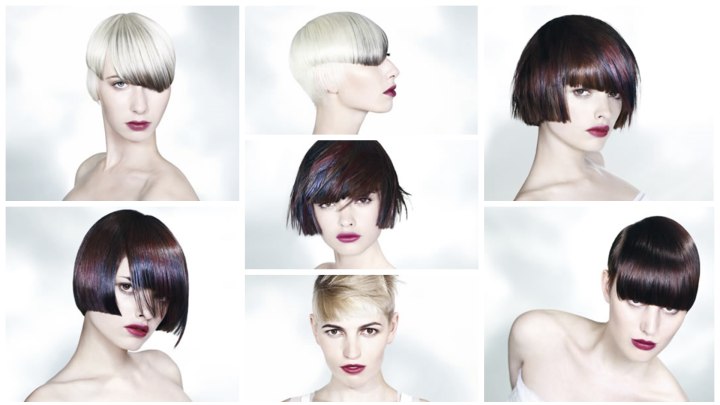 De-Construction is the new word of the season in hair fashion. Styles that have more than one appearance dominate the scene. Sassoon picks up this trend in their spring / summer collection and plays with colors, shapes and refined cutting techniques to our hearts content.

The cuts have the soul of a classic; however they are postmodern in their outer appearance and are full of surprises inside and underneath. Move them, shake them and you'll find new angles and incarnations each time you do.



Colors come in a mix of earthy and ethereal hues even combining opposites like purple and brown. It is applied in transitions, curves, arches and panels to achieve a range of dynamic effects which support the lines and character of each individual cut.


To Veil or not to Veil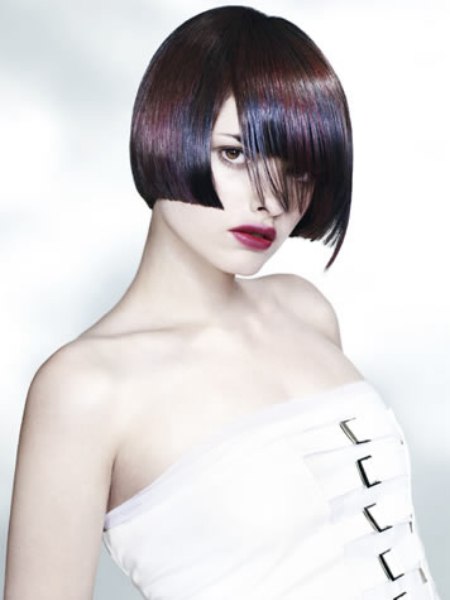 A thin, long and slightly textured panel can be styled to the front of the short bob to create a light veil and add a little mystery to the face.

With each movement of the hair a new combination of the earthy brown and divine purple becomes visible to accentuate the flux and flow of the sleek silken romance, which characterizes this modern style with the heart of a classic.


Metallic Asymmetry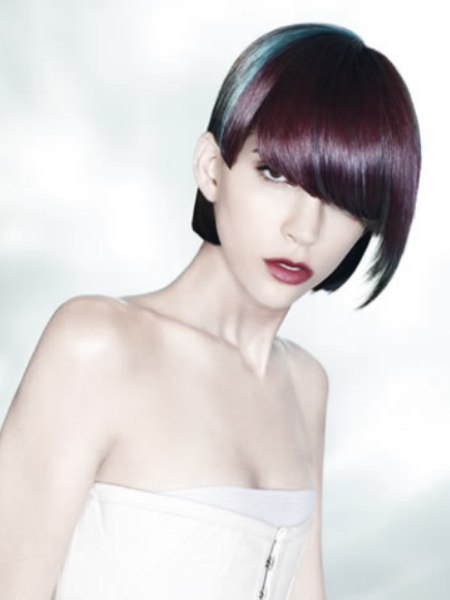 Deep bangs flow from a point high on the crown and almost conceal the eyes in a dynamic, asymmetrical sweeping motion that ends in a textured curve. The other side opposes all that activity with static geometry and angles.

With varying stylings and directions of the hair the inner life of the color magic becomes evident. Layers and a network of panels and strands in purple, bluish pewter and black cast their iridescent spell on anyone who is not color blind.


Tidy or Wild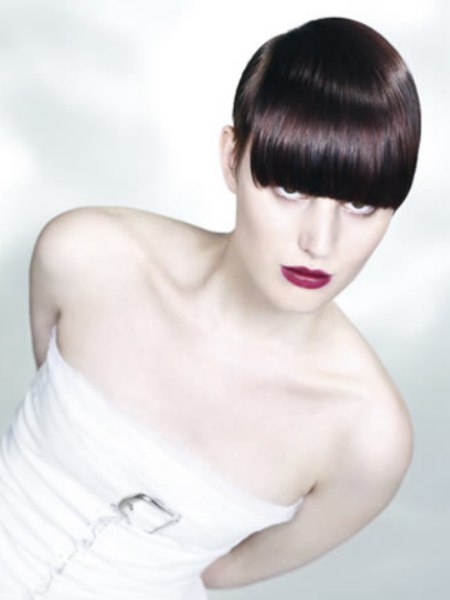 Every woman has two sides, at least. And she needs a hairstyle that adjusts and can go from the tidy, clean structured look to a let-it-all-out wild do. A low side part, high pivot - long fringe with meticulous cutting lines is the still water which reveals its fun and dynamic inner life with just a little ruffling of the surface.

All of the sudden movement is supported by a refined combination of warm and cold hues in earthy browns.


Transparent Glow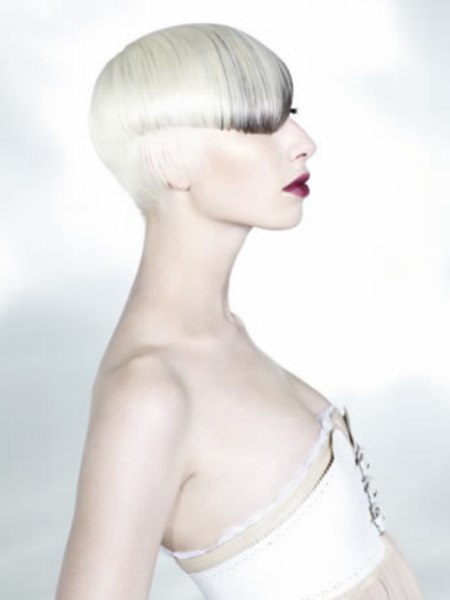 This short helmet style features one curved cutting line that runs all around the head to shape the sleek top layer, which transitions smoothly into a graduated back side and at the same time overlaps slightly longer sections on the sides.

The rounded dip in front can be styled to either side and with each change it reveals a new pattern of the colors. The platinum blonde plays with smooth transitions and sections of charcoal.


Tilted Texture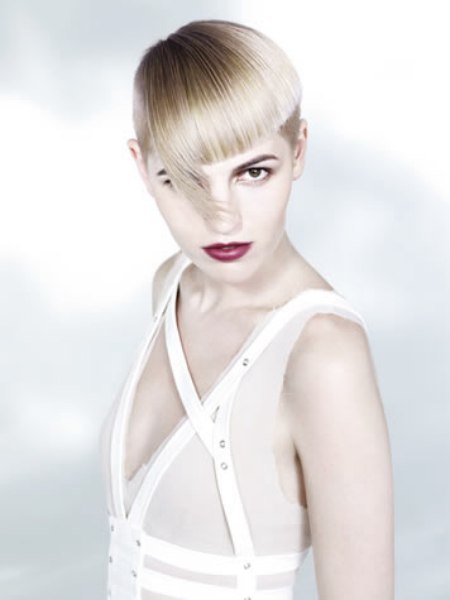 A slight tilt adds modern charm to the short bowl cut hairstyle which also features an abruptly elongation on the side of the bangs, which comes into play when the styling is modified from a sleek and shiny look to an edgy, angled, neo-punk chic.

A glowing blonde base makes a radiant base for high and lowlights to add more drama and enhance the motion.

Hair & Color: Sassoon Creative Team led by Mark Hayes
Make-up: Daniel Koleric
Photography: Colin Roy