Claudio Contrasti
Revlon Professional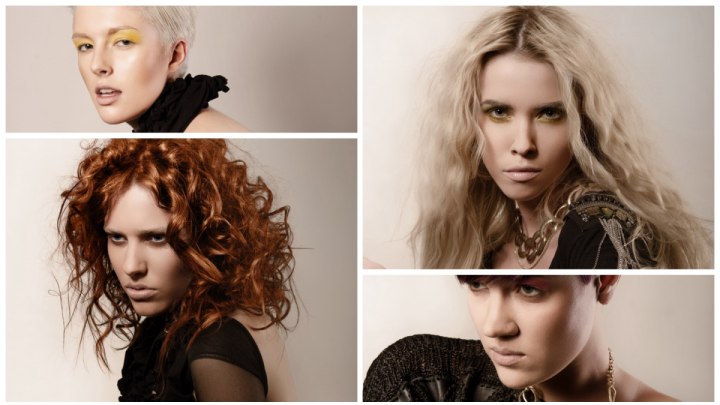 Scroll down for more photos ↓

Italian Master of Hair Claudio Contrasti developed four iconic looks to represent the basics of trendy hairstyles for women. Short and long styles, in four different hair color groups and with four individual expressions from rave to natural.

Just as there is not just one type of woman, there is not a one cut fits all solution in the world of hair fashion. The biggest goal for each stylist is always to pair the personality of the individual with the perfect look that expresses her essence.


Punk Goes Platinum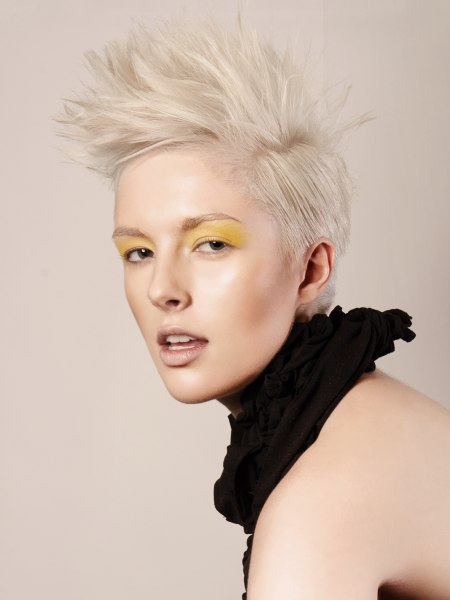 Singer Pink knows what looks good on strong women and has chosen similar short haircuts to express her indestructible spirit. Cut with a graduated neck and a long top section, there is a huge variety of styling options.

Here the sides where slicked close to the head, resembling a traditional masculine look. The fun comes with the uprising top hair that shows off its strong texture while pointing straight up.


Purple Velvet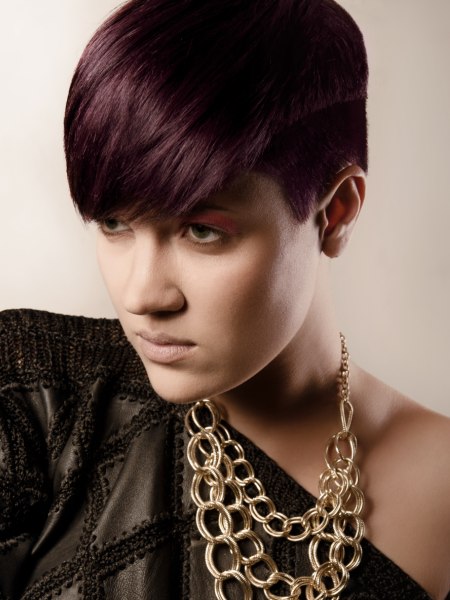 The glamour is in the color and in the texture. A regal purple is exotic and extravagant and adds feminine attractiveness to the gamine cut. Sides and back are buzzed ultra short and cut to create the illusion of the finest velvet.

The longer top is clearly separated through a curved line from the back into the long, rounded fringe that covers the eyebrows and is slightly asymmetrical.


Unruly and Luxurious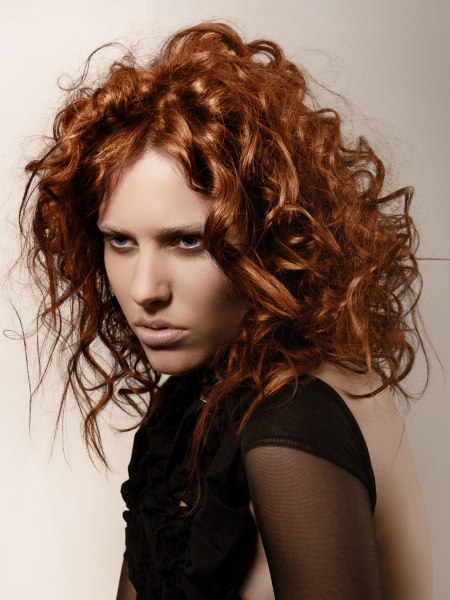 Luxury and glamour come with an edge. A head full of wild copper colored curls gets extra vigor and expression through thin, long and straightened strands that stick out and enliven the image to all sides.

Together with a deliberately rough and slightly messy styling, a modern opulence is born that befits divas and passionate women all around.


Made by Nature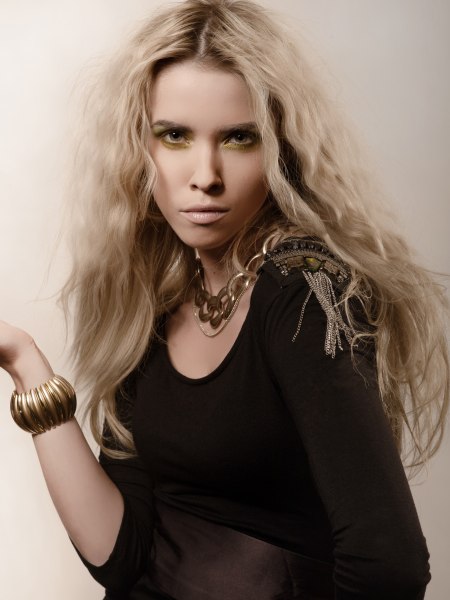 The wavy volume looks very natural, especially with the hair being long all around and parted in the center. A look that became popular decades ago and then refreshed by celebrities like the singer Shakira, this is one of the most flattering ways to wear long hair.

The waves create the volume and the sandy blonde color provides lightness, but retains a trendy, earthy touch.

Hairstyles: Claudio Contrasti for Revlon Professional
Make-up: Alison Cameron
Styling: Lucy Emma Harris
Photography: Nicholas Creevy

See also: Short hairstyles | Long hairstyles