Samuel Rocher
Hairstyles Fall/Winter 11/12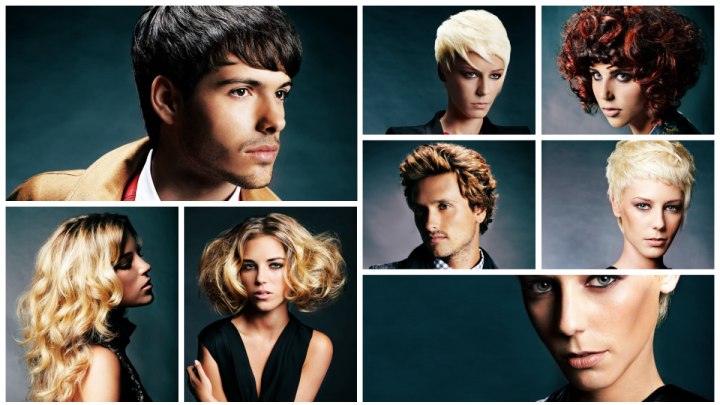 Scroll down for more photos ↓

Men and women can look forward to a lustrous fall/winter season. Equipped with the amazing styles and colors by Samuel Rocher in their hair, all gears are set on fashion, glamour and charisma. Texture and curls are essential elements just as the stunningly rich hair colors, ranging from deep reds to brown, gold and divine platinum.

Each style is filled with a unique internal structure providing volume and a surface that will turn heads and invite to further investigation. The hairstyles come in all lengths, except for the men, who are wearing their hair above the ears. Sorry guys, but women still have more fun with their hair.

Click here to watch the video of this collection.


Timeless Dandy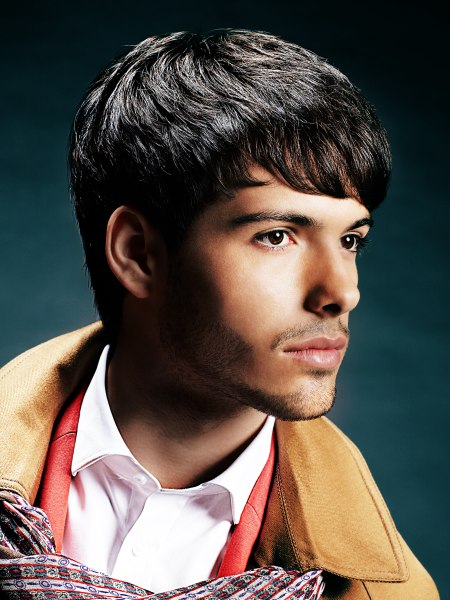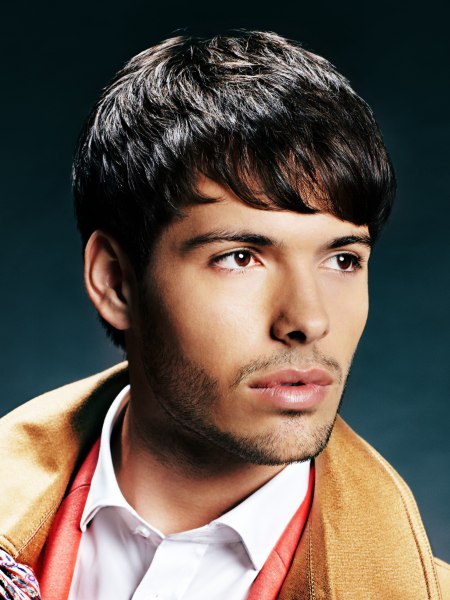 Elegance can also play a big role in men's hairstyles, which now come in more variety than ever. This dapper short look uses the natural wave and flow of the hair its very advantage. The styling keeps symmetry in the wave pattern while all of the hair is guided towards the front. All results in a beautiful surface texture with a lot of shine.

The fringe is curved to the side, and except for one teasing gap, forms a handsome line. Sides and back are short and have a neat outline, just like all of the classic men's cuts. Even though a lot of evergreen elements of men's coiffure can be found here, the attitude of this look is very modern and innovative.


Noblesse in Volume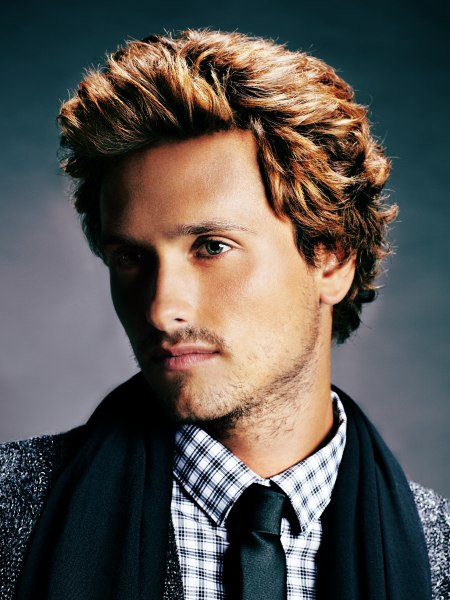 Light and dark shades of browns and dark blonde increase the optical effect of the enormous volume that was created with the help of many layers, the natural body of the hair, a blow dryer and some good styling products. The hair was styled to the back while always making sure that there is a ton of lift at the root.

The arrow-like tops are textured and colored a few shades lighter than the rest of the hair, making their impact even greater. Warm and reddish tones really bring a lot of fire and life to this classy, dressy men's look that has a bit of a wild side.


Great Head of Fire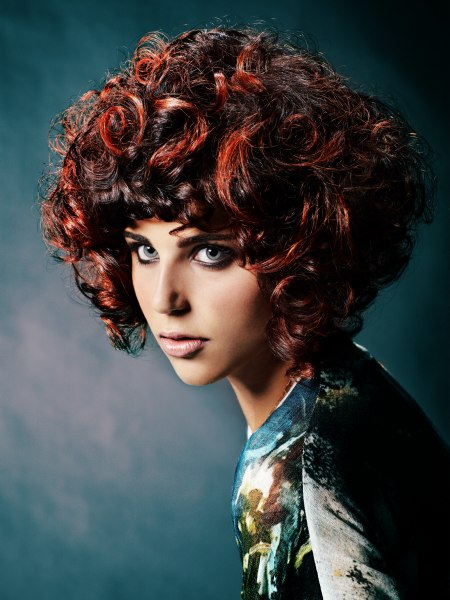 Flames arise out of the opulent curls and burn their way up the fashion billboards. Separated by texture and color, the red tongues of spicy heat create an unusual and fascinating pattern on the base style, which is a huge head full of large and small curls. These are partially well-defined and partially tousled and mussed together in some sections.

The bottom color is a rich walnut brown, so shiny that it appears to be dipped in oil. It is the way this eclectic mix is molded to a round and contained shape that makes this look so interesting and unforgettable.


Luxurious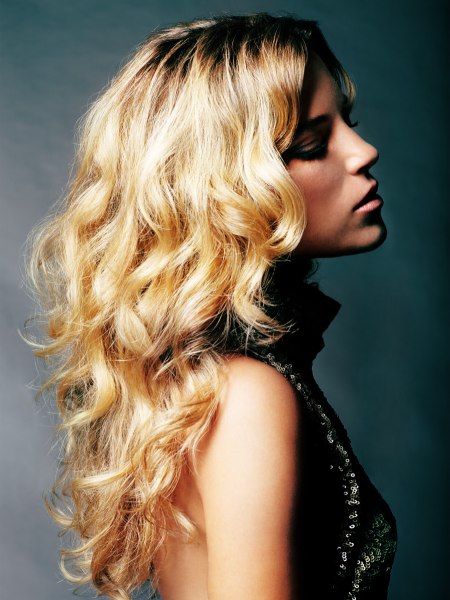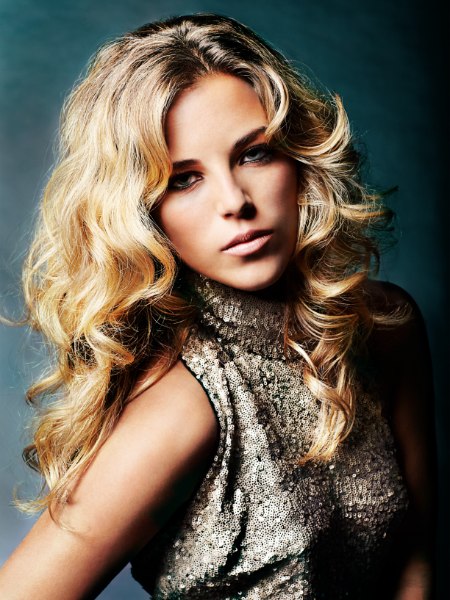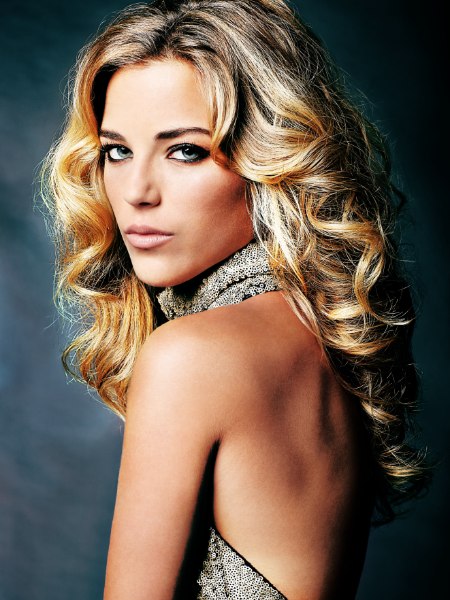 Gold spun into hair. So it seems. Her long golden blonde hair gets its opulent shape through long layers and extra texture in the tips. This keeps the volume balanced and the weight low so that the large waves can live up to their fullest potential.



The hair was styled by separating the waves to broad strands, creating a lot of movement, an intricate dance of light and pronounced outward flips of the tips throughout. The texture is just as breathtaking as the color.


Power Cut Pixie


A short cut made to empower. The intensity is in the color and in its strong, distinguished shape. Soft sections and a gentle volume on top are surrounded by stylized spikes, a laser sharp outline and extreme points at the forehead.

The striking platinum takes on a sexy but also very refined and sophisticated character here and makes this extravagant pixie cut stand out in any crowd. A statement of fashion that works hard at the office and shines with modern magical charisma anywhere else as well.


Glam Power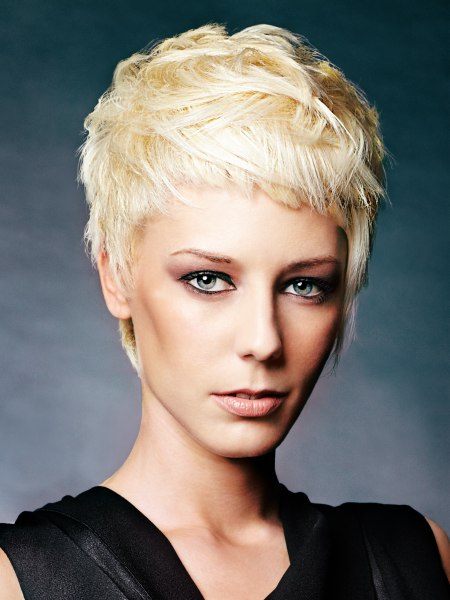 The same short haircut but now in a surprisingly different way. Styled for a very special night out, the hair is now at its glamorous best with layers of texture sitting softly atop each other. Now the short base fringe comes out with its blunt and slightly jagged cutting line.

The longer top hair is styled in thin, pulled candy-like strands that are loosely piled together in a forward direction and overlapping artfully. Now the asymmetry of the cut also becomes more visible, and it is just amazing to see how one base cut can transform so dramatically with just a few steps.


Sophistication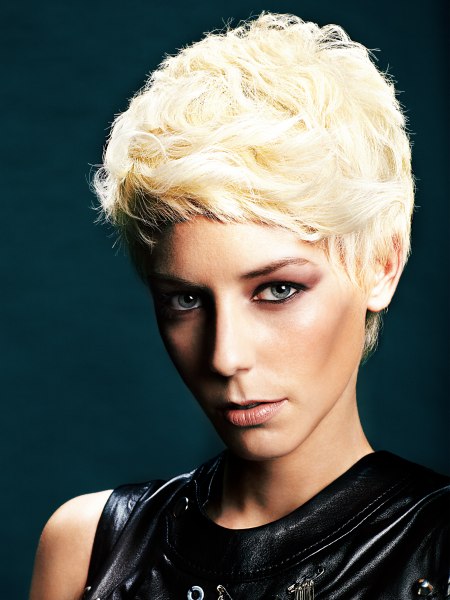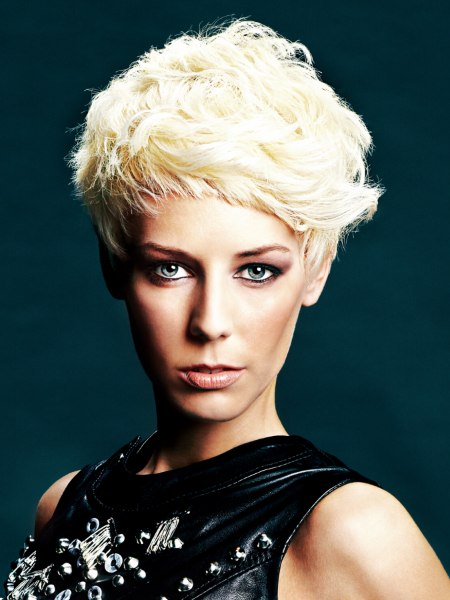 This short haircut has yet one more surprise in store. It shows its ravishing, seductive and sassy side with a curly styling.

The hair is just long enough to transform it into small curls that frolic all around her head only to be limited in their bubbly flow by the ultrashort fringe and the fine outline along the side. The texture is light and almost fluffy, but controlled.


Tease me Silly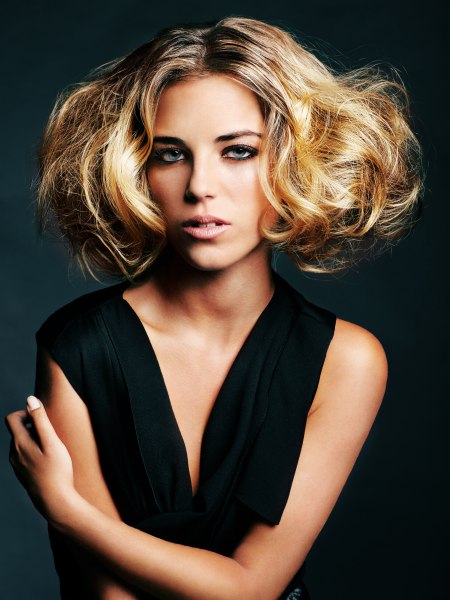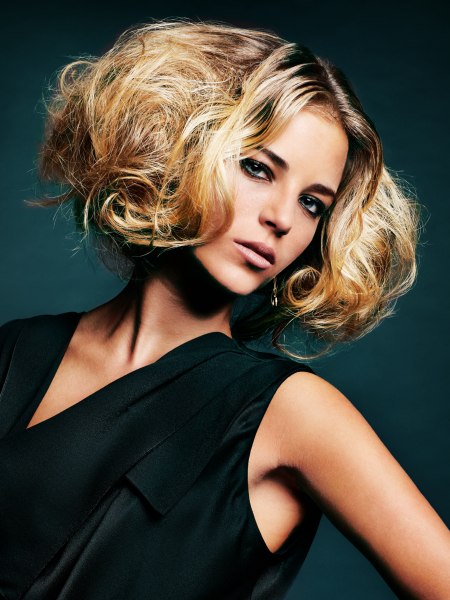 If you want to make a big impression, go for the volume. To get it this big you'll have to use several tricks out of the big book on how to boost hair. Texture, products and styling technique have to go hair in hair to come out with such a force.

Teasing is back again and if you do it right, there will not be any damage to your hair. Have your stylist show you the right way. Highlights and various shades of blonde also contribute to the fantastic dimensionality of this look with a lot of sculpting shadows and light.

Hair: Samuel Rocher Team
Photographer: Pedro Pacheco
Make Up: Elodie Fiuza
Stylist: Marta Espadas

See also: Short hairstyles | Long hairstyles | Men's hairstyles