The dm Trend Collection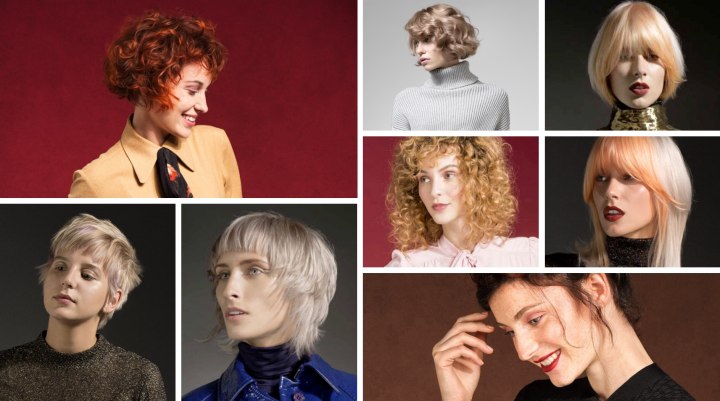 This year too, the dm creative team has been inspired by the international catwalks in the search for new trends and has created three new looks that showcase different types of women and men perfectly. The trend collection for the autumn and winter season sets new standards in the hairdressers world. The names of the three different styles are Bohemian Spirit, Textured Glow and Pure Serenity.

On natural waves with "Bohemian Spirit"

The focus of the Bohemian look is the naturalness: Wind-ruffled curls, casually falling waves, and attractive flying strands. In addition to a lot of movement in the hair, the trend style "Bohemian Spirit" features multidimensional and intermingling hair colors. The Bohemian Spirit hair is loose or braided and adapted to the naturality of the hair structure.



Intense layering with "Textured Glow"

Textured Glow is the rockstar look of the collection. Perfectly styled and yet messy hair. Due to the targeted layers and graduation these hairstyles are absolute eye-catchers. The respective cuts are suitable for women with short as well as with long hair. They are refined with matching hair colors. Slightly graduated to highly layered cuts dominate and bangs of different lengths and variations are an absolute must-have.

Pure elegance with "Pure Serenity"

This style is devoted entirely to purist elegance. Pure Serenity is the cleanest look of the collection. Pure in style and elegant in design. For men and women who value fashion and trends, but who do not want to show it too blatantly. The focus is on the simple beauty and shine of the hair. The trend is rounded off by clean cuts and noble materials. "Less is more" is the motto of the minimalism trend.


Bohemian Spirit Hairstyle 1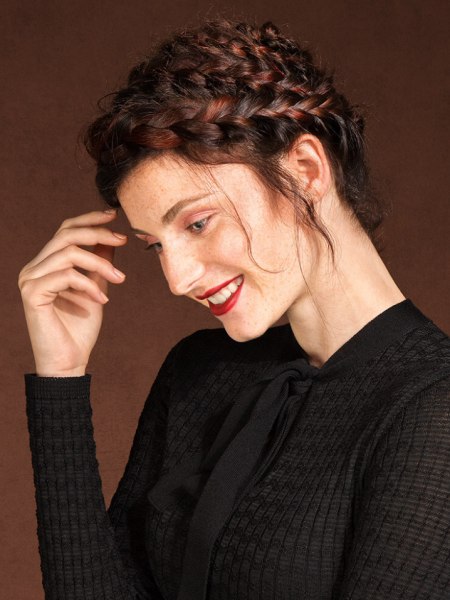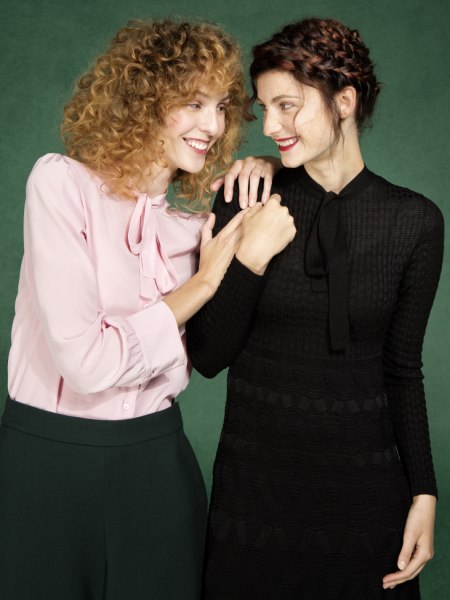 Braiding and a multidimensional play of colors. Shiny brown, red and copper tones, naturally flowing into one another. Very beautiful for long and gently wavy hair. Uncomplicated braiding variations which renounce severity and with individual loose strands that touch the face in a delicate way.


Bohemian Spirit Hairstyle 2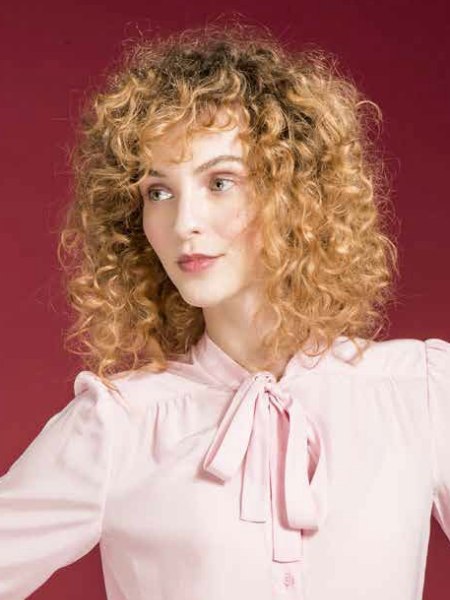 Beautifully curled shoulder length hair. Playful corkscrew curls with a natural fall. No elaborate styling, but natural styling with the fingers instead. The hair color is a copper-gold with an intense shiny that will make you the center of attention.


Bohemian Spirit Hairstyle 3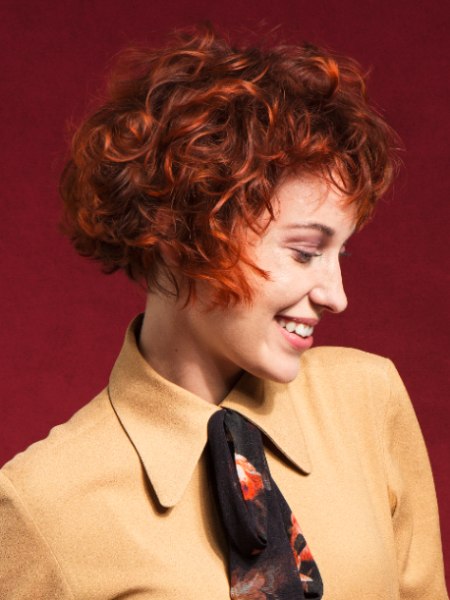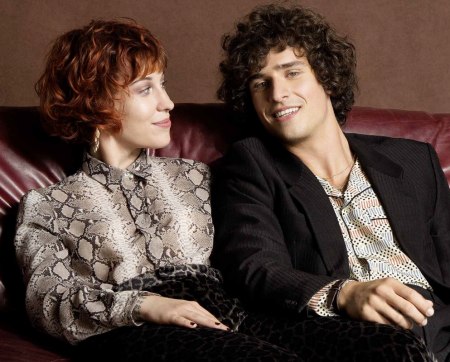 Short, natural and naughty! An eye-catching short hairstyle with an intense play of colors. Off the collar, layered allover and featuring cute just above the eyebrows bangs. A beautiful uncomplicated look, very easy to style and perfect for every day wear.


Textured Glow Hairstyle 1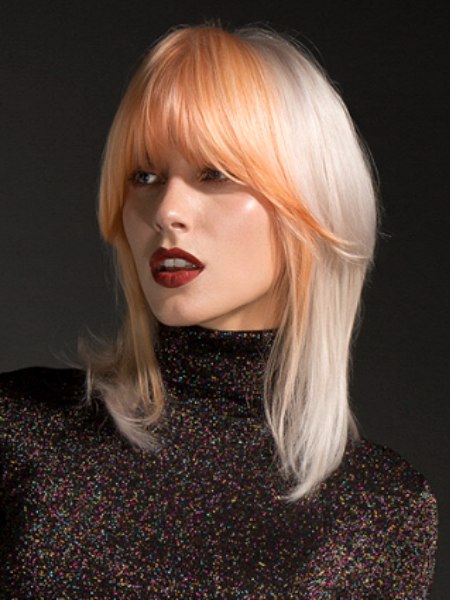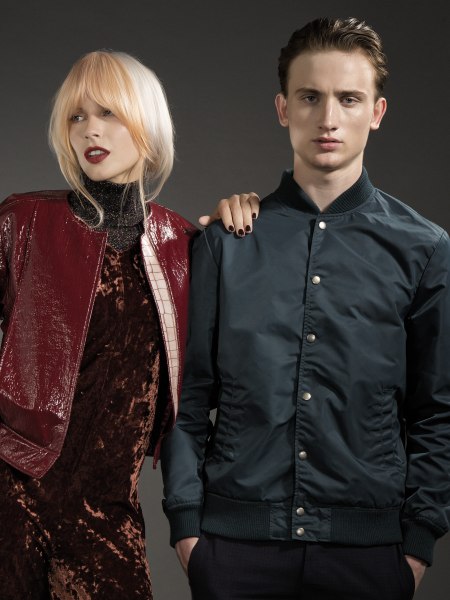 Sleek long hair with stunning colors! A cool and extravagant style with beautiful bangs that get longer towards the sides of the face. The hair coloring is an exciting mix of platinum blonde and pastel colors.


Textured Glow Hairstyle 2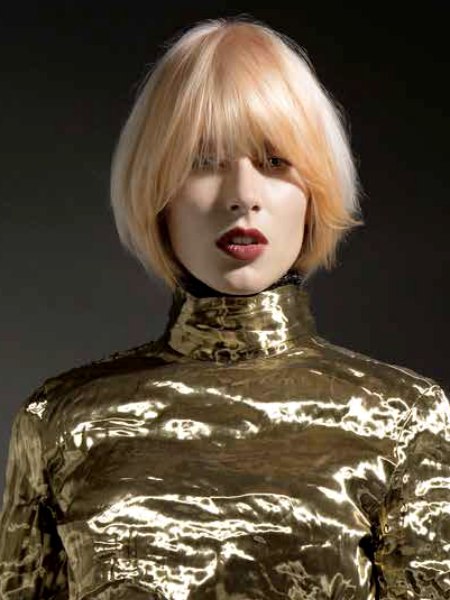 Hide your hair! "Hair in the collar" is a catwalk trend that quickly becomes an everyday look. Put your hair in the collar of your turtleneck or blouse and transform your long hair into a bob within seconds! No scissors needed and immediately reversible.


Textured Glow Hairstyle 3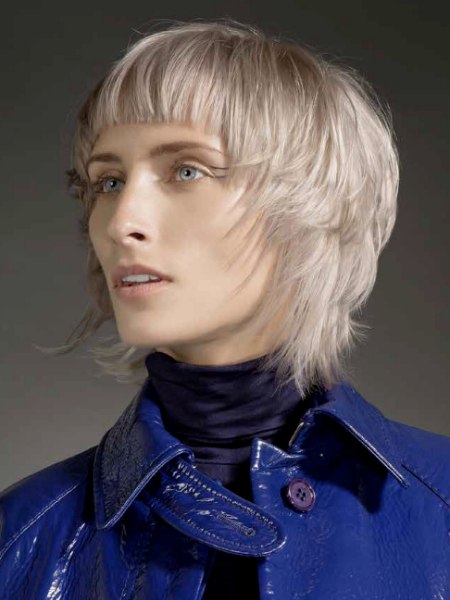 A collar length haircut with intense layering, tapering and feathering. Strikingly short bangs with an arched cutting line. The elements of this hairstyle are a perfect mix of glamorous style and naturalness. Blonde hair with a cool shine and make-up inspired by the Vienna Fashion Week.


Textured Glow Hairstyle 4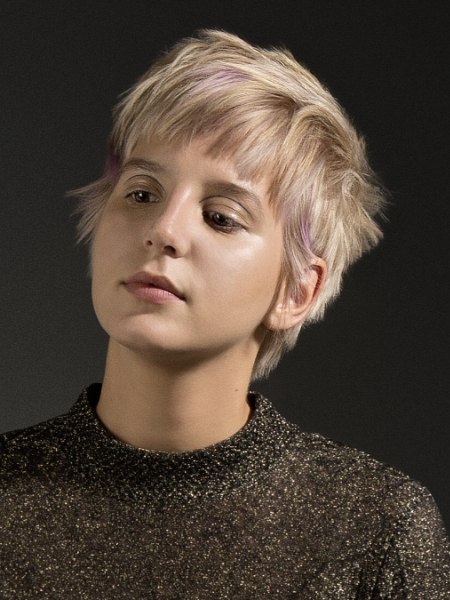 Glamorous, but with a natural feel. A pixie cut with plenty of layers and rather short point cut bangs. Blonde hair with pastel color accents on the sideburns and in the bangs section. Colors achieved with special coloring techniques such as a balayage or multidimensional coloring.

Face shaping is also used: color applied around the face to emphasize the contours. Glow plays an important part in this look. If you're looking to make a bold statement with your appearance, you might consider this cute cut with striking hair colors.


Textured Glow Hairstyle 5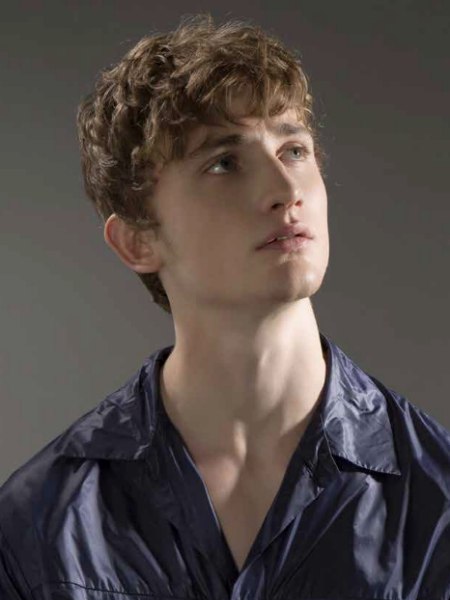 A masculine style, fashionable and easy to wear and to style at home. A short haircut with layers, bangs and frisky contours. The cut is extremely versatile and there are many additional styling options: towards the back, with extra volume in the crown, wet look with gel, …


Pure Serenity Hairstyle 1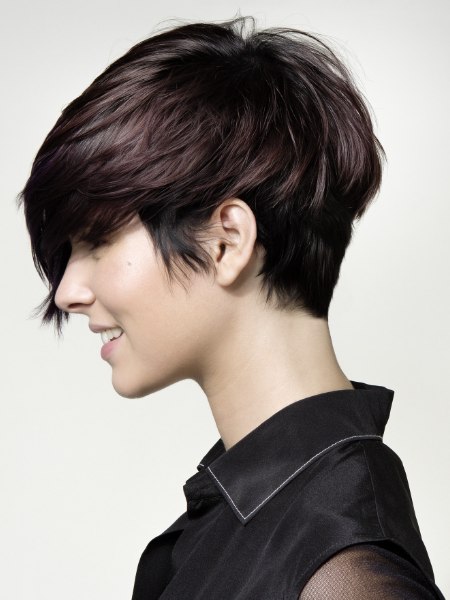 Fun, sporty and comfortable … a pixie! This version has a soft back and neckline, soft sideburns and longer top hair. The soft neckline was created with an undercut technique, with longer strands that fall over short hair. The bangs are very long and can be styled to the side or backwards. Dark hair with a touch of violet and beautiful color transitions. This hairstyle is suitable for all age groups.


Pure Serenity Hairstyle 2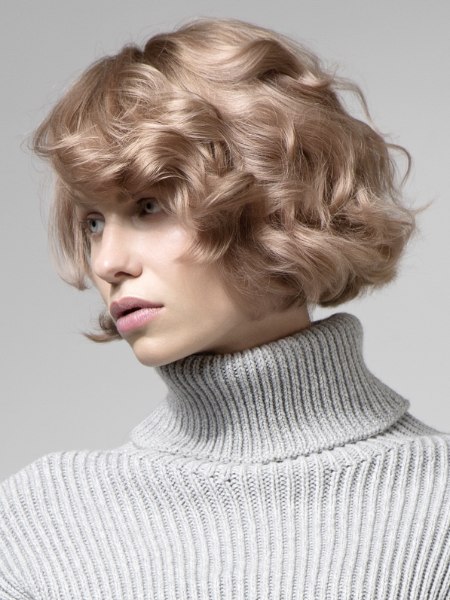 A cool and classical bob cut with side bangs and with gentle waves for extra volume. Cut at chin length and a perfect hairstyle to wear with turtlenecks. The hair color is a mix of natural tones and special accents.

Copyright: dm-drogeriemarkt.at
Hairstyles: dm Creative Team
Make-up: Ina Maurer
Styling: Max Märzinger
Photography: Tina Herzl