Vintage Today by Framesi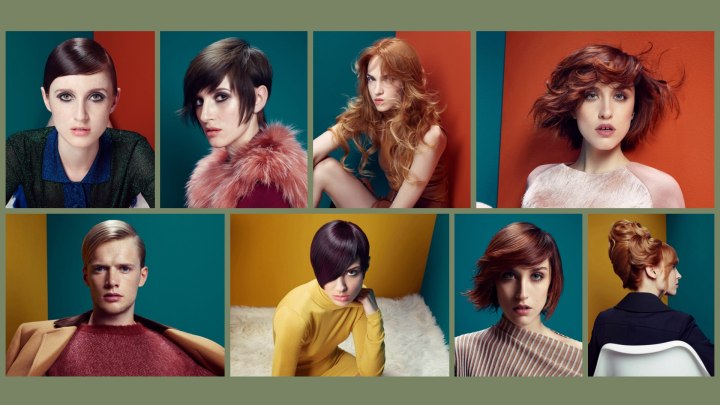 The 60s and 70s were two of the most prolific and progressive decades that the modern world has ever seen. It was during this time that the biggest and most successful breakthroughs for gender equality, race equality and extreme poverty relief were celebrated.

In addition to this, impeccable style and glamour was also part of the every day lifestyles of even middle classed people. It was also during this time that most of the style and couture foundations that we still use today were articulated.



Style muses included Barbra Streisand, Twiggy, Brigitte Bardot and Jackie Kennedy Onassis, as well as James Dean, Elvis Presley and Marlon Brando. This was a time where excessiveness and intensity was rendered ordinary, and anything was possible.

The sky was the limit, and this was typified by the over-the-top and impossibly glamorous hairstyles and couture of these eras. Whispers of this glittering time still reverberate along the foundational lines of contemporary fashion to this very day. And quite possibly will do so into the hazy mists of infinity.


Vintage Inspired Pixie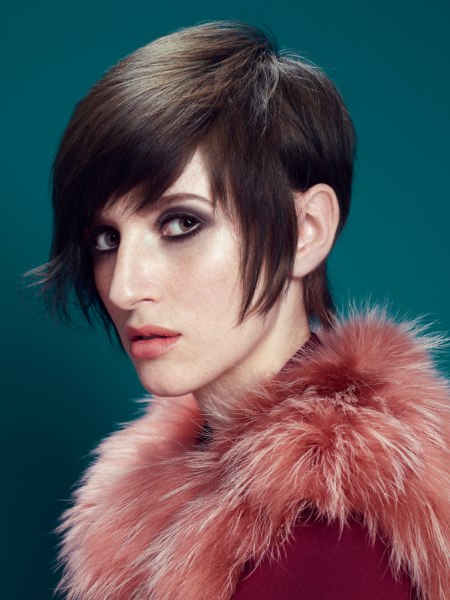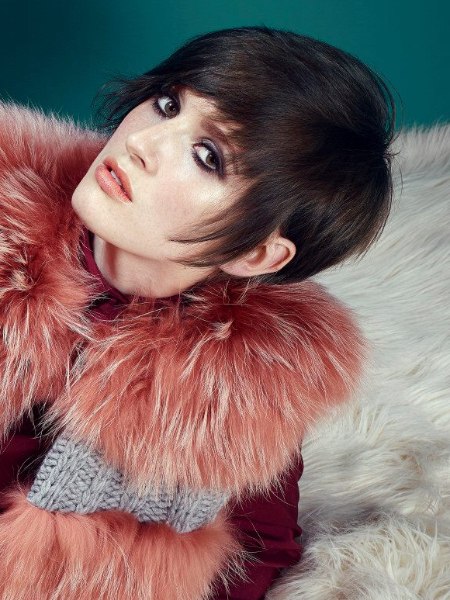 This pixie style has a modernistic Old-School feel. The short length, ragged edges and long sides give it a particularly straight forward, almost androgynous impression. This hairstyle was hugely popular among the men in the 60s and 70s, but scores of women also warmed up to the style thanks to its aesthetic beauty and easy maintenance.

The medium brown hair color of the model boasts a slightly golden undertone, which warms up the color as well as the model's pale complexion. The simple color also offers a great backdrop to show off the cut's geometric style and impressive silhouette. This style works particularly well with a face that has very strong, chiseled features.

Note the model's clean-cut, bordering-on asexual appearance for this shoot. The style is all about hot and cold, masculine and female, sweet and sour. The wispy bangs and longer hair on top soften the style, while the long and thick sides that are styled to the front add elements of machismo as well.


Pixie Cut with Slicked Styling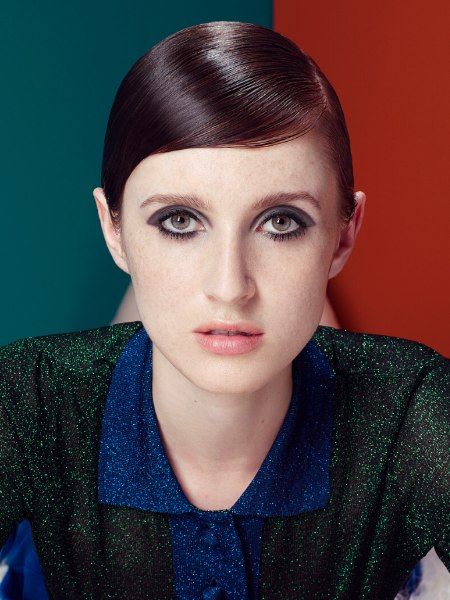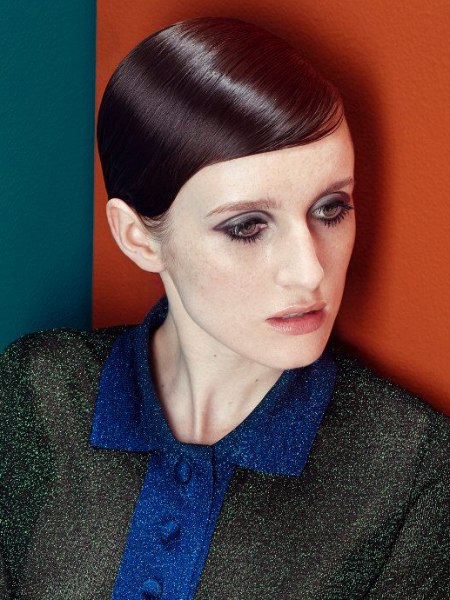 This short hairstyle was thrust into the international limelight when it became synonymous with Twiggy, one of the first and most famous super models. It has since been frozen in time as one of the most classic styles to date, thanks to Twiggy's universal and breathtaking stardom and success. The style works perfect with oval and heart shaped faces, big eyes, high cheekbones and full lips.

This style is composed of a longer length on top and a sloping, diagonal fringe that frames the face, much like the modern day pixie cuts. What distinguishes this look from normal pixie cuts is the slicked, impeccably styled way that it is worn. To emulate this style at home, you basically slick your hair with wet look gel, and comb the hair into place with a fine tooth comb. This look is favored among modern classical beauties such as Charlize Theron and Emma Watson among others.


Pixie Cut and Turtleneck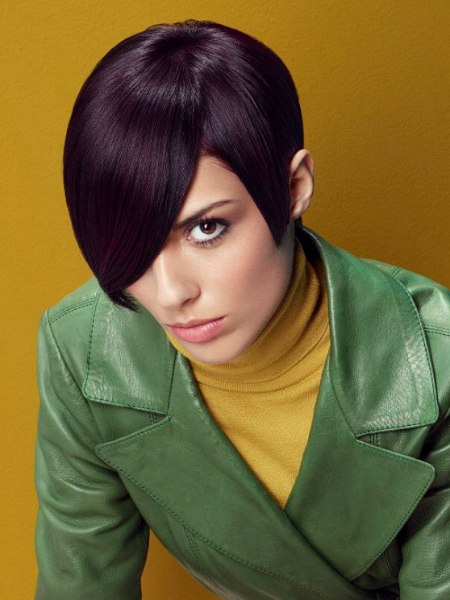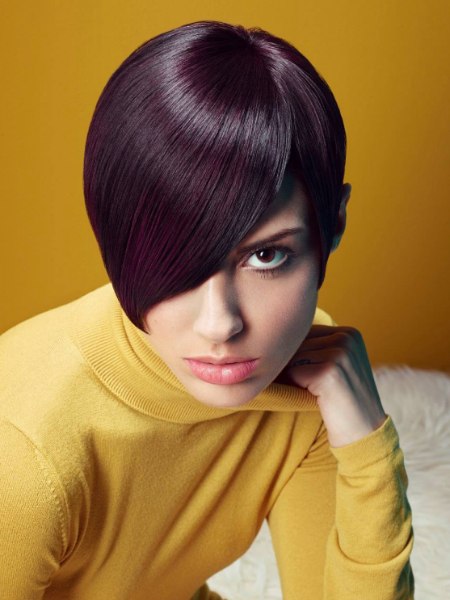 Here we have a geometrically precise pixie cut with a clean-cut silhouette and much defined hairline. This cut is best showcased with a dark, deep hair color such as this dark plum. Note how the simple color and hairline of the exquisite cut is brought into unwavering focus in contrast to the model's pale skin and yellow turtleneck.

This short hairstyle shares some main attributes with our modern pixie cuts such as long bangs and structured sides. Yet this 60s style is easily distinguished from modern pixie styles thanks to its solid and almost rigid hairline construction, where pixie cuts usually have razored and wispy sides and lines. This style works particularly well with oval and diamond shaped faces.

Women with a penchant for cutting edge style and a flair for predominant individuality will enjoy this style to its fullest. The style should be kept in perfect shape with regular visits to your stylist though, so keep this in mind when you opt for this stunning cut.


Timeless Short Hairstyle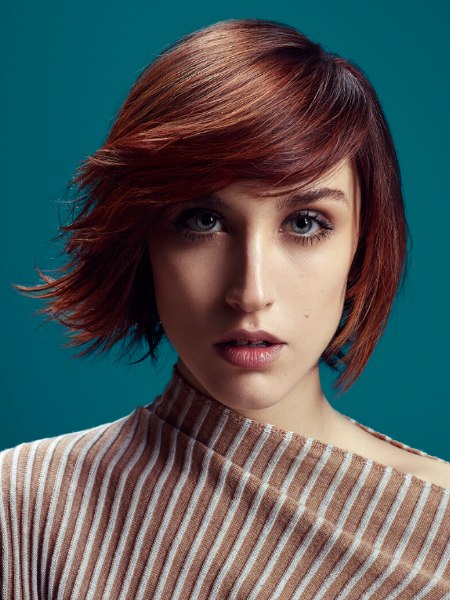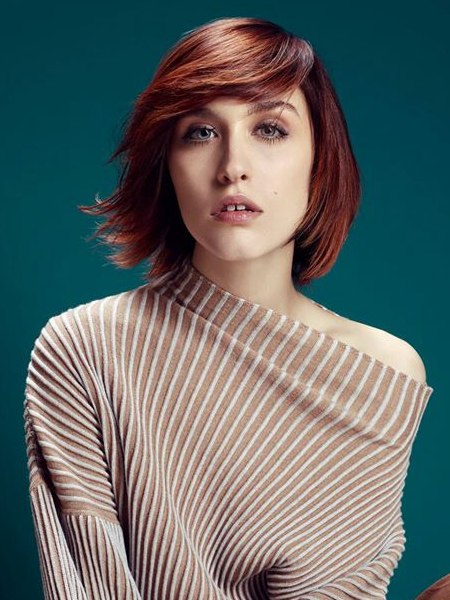 This short hairstyle is a particular favorite of mine thanks to its versatility, timeless beauty and adaptable characteristics. It works well with virtually any face shape, age and gender. The short and layered bob also pulls off any hue and shade on the color spectrum, from shimmery blondes to stark black.

This particular look is distinguished from the normal short bob by the way that it has been blowdried. Note how the one side is blown inward, to a soft sloping curve that caresses the outline of the model's cheekbones. The opposite side is blow outward in a defying arc, almost reminding one of a bend of flames thanks to the rich red-copper hair color. The model's structured eyebrows, simple make-up and daring expression highlight this cut and style very well.



The asymmetrical top of the model that slopes to the opposite side of the hairstyle's flared side balances the symmetry of the whole picture in an impressively artistic way. Study the aesthetic balance and elements of this photo very well in case you're looking for inspiration for your own creative- or fashion shoot.


Short Bob with Curls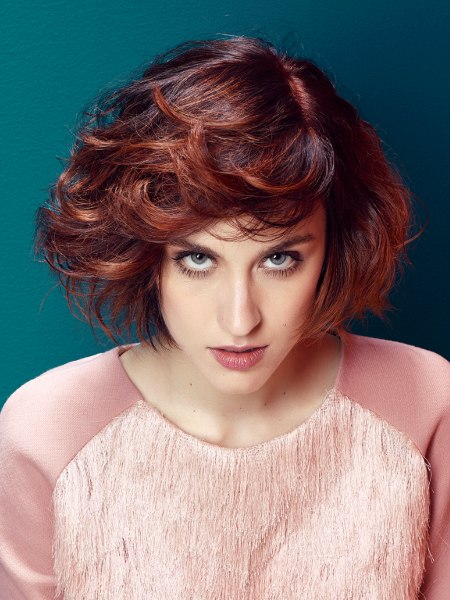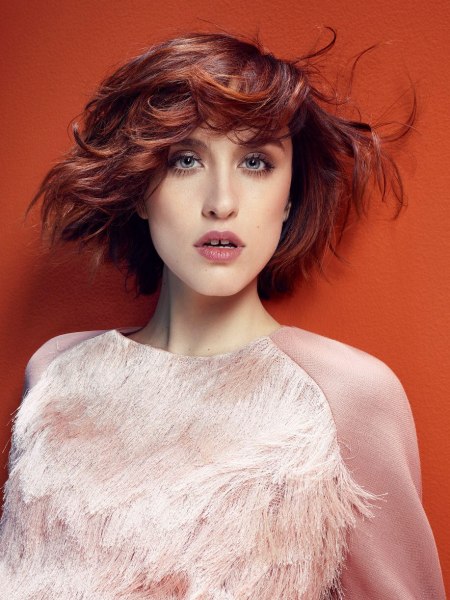 This is the same model and cut as the previous picture, yet it exudes a completely different look and feel in contrast to the former photo! The short bob has again been blow-dried with one side sloping inwards towards the model's cheekbones, while the opposite side flares in an outward arc. Beautiful licks of half curls has been created with a medium barrel blow-dry brush; which has been styled with talented precision.

Note how the medium copper-red hair color with slightly lighter tips emulates the idea of flames licking around the model's face like some sort of mythical demi-goddess. This hairstyle will work perfectly with oval and heart shaped faces. It will also suit redheaded women with a proclivity for classical and structured outfits and make-up.

Note how the rose-pink tint of the model's lips is complemented by her light-pink top. The soft color and sweeping high neckline balance the style and natural make-up, while simultaneously playing up the model's intrepid expression.


Long Layered Cut with Curls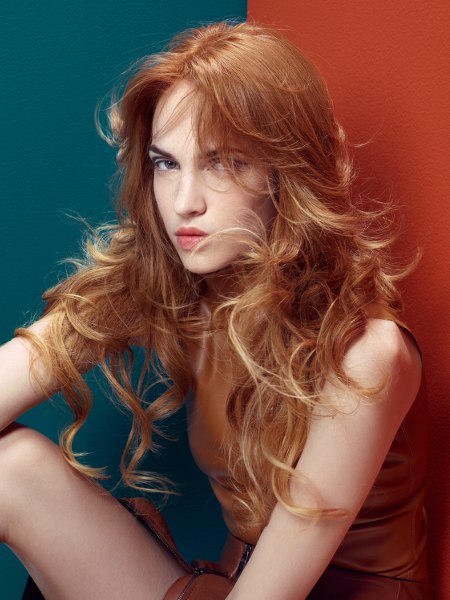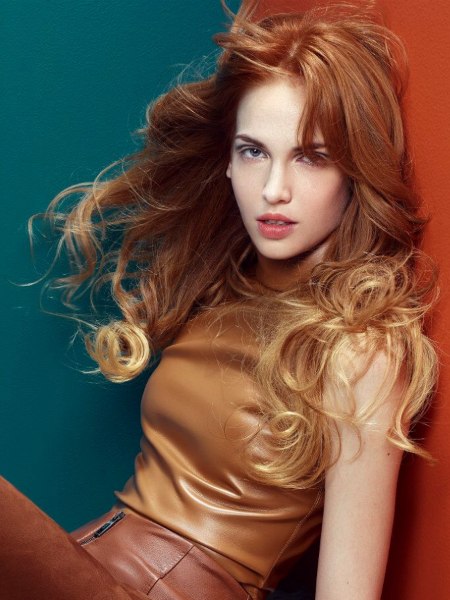 This whole look is a beautiful kaleidoscope of female fragility and classic beauty… Much like a beautiful English rose that manages to survive a long winter, in both a literal and figurative sense. The long and layered cut is showed off with big and pronounced curls along the tips of the hair.

This hairstyle will work exceptionally well with fine hair that has a natural curl. Note the model's intrinsic fragile characteristics such as a slim, defined face, small but very full lips and naturally demure expression. This style is great for heart shaped and oval faces, yet women with oblong faces should be careful, as the style is reputed to make long faces look even longer.

The style works perfect for the model, as her almost fairy-like looks and petite facial characteristics pull the style off without qualms. The fairy-like aura of the style and cut is only exemplified more vividly by the dreamy, light red-copper hues.


Vintage Up-style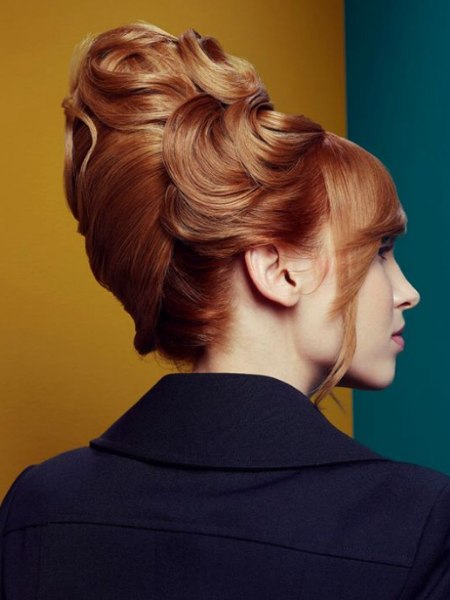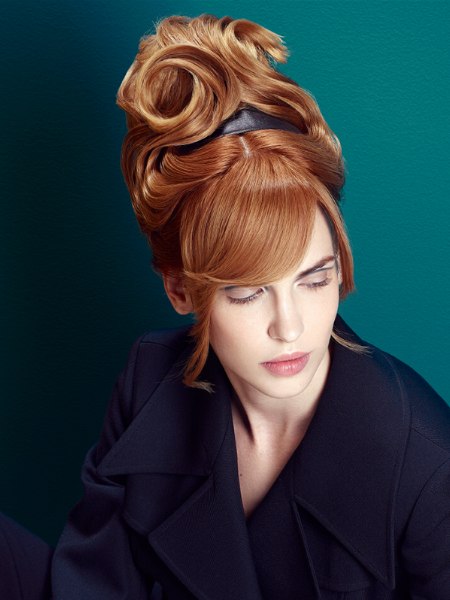 This stylish up-style is the epitome of the glitz and glamour that was predominant on the red carpets and silver screens in the 60s and 70s. The impeccably structured archetype and beautifully styled elements of this style convey a silent tale of classical Hollywood sirens and a flawless attention to detail that most stylists lack these days.

The oblong basis is decorated lavishly with perfectly styled half curls that have been arranged across the surface of this elaborate up-style. These extravagant styles are almost always constructed around a hairpiece, to achieve this level of detail, density and structure. The model's long and wispy bangs frame the face in soft tendrils, in apparent contrast to the back of the style which is much more rigidly constructed.

This kind of elaborate do is usually worn for special occasions such as weddings and sophisticated dress-up parties, yet it was a run-of-the-mill hairstyle for the rich and famous in the 60s. If you have a yen for this kind of style, your best bet would be to have your hair done at a professional stylist who specializes in this era's styles.


Clean-cut Style for Men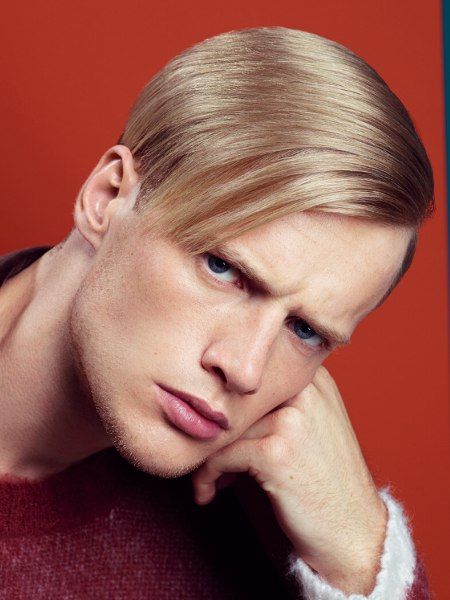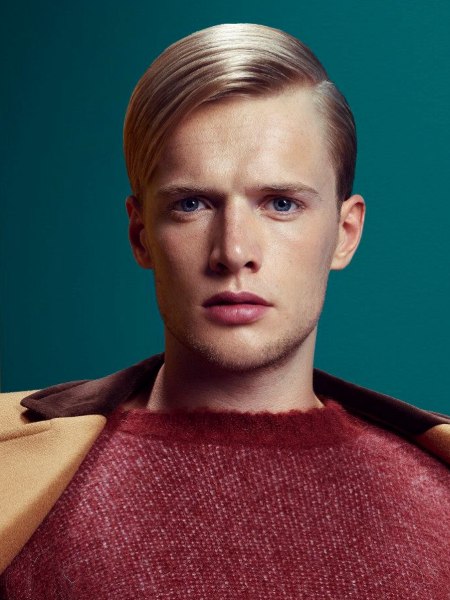 Here we have the embodiment of the "perfect gentlemen" as portrayed in classic movies back in the days. The longer hair on the top of this hairstyle has been combed perfectly to the side with a fine-tooth comb. The hair is sprayed into place with a medium-hold aerosol hairspray that contains some element of silicone to add a sophisticated shine to the final look.

The light copper-gold hair color matches the clean-cut style and the model's pale features faultlessly. Very fine light-blonde highlights have been woven to add an element of "sunshine" to the style. The model's chiseled features and brooding expression only enhances the artistic and ultimately realistic salute to yesterday's heroic heartthrobs.

This is the picturesque embodiment of the "strong and silent" archetype of the 19th century. Interestingly enough, this style can work just as well for women as for men, which makes it an impressive, borderless cut.

Hair: Framesi