Express Yourself by Camille Albane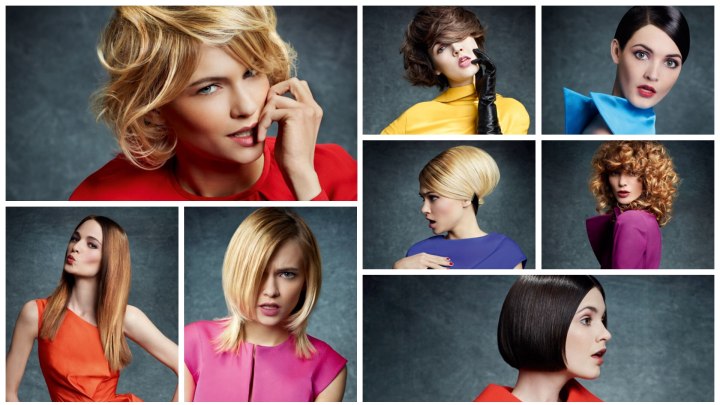 Camille Albane's fall-winter collection is a pure celebration of expressive fashion with colors and energy galore. Join the party and find out what your hair can really be like. The following looks cover the range from elegant, romantic, sexy to androgynous, casual and very sassy. A color for each mood, a hairstyle for each personality.

The concept of a cocktail dress now also applies to hair with lovely creations, just perfect for that beloved hour of the day. Retro ideas and modern textures are at times enhanced with hair extensions and bold accessories. However the most important ingredient in this collection is fun. Don't we all need more of that?


Long and Sleek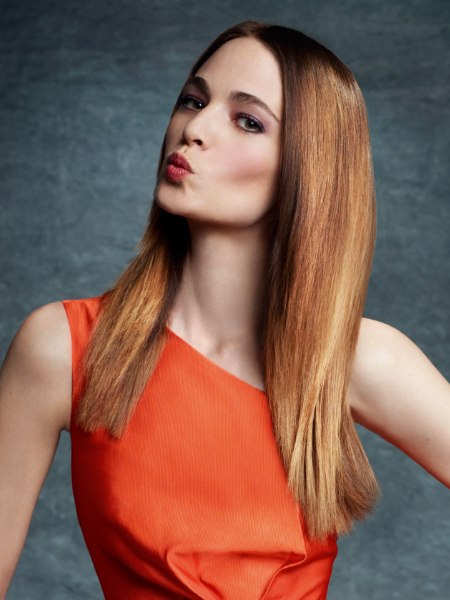 Nothing beats the intensity and beauty of a long and most minimal look. Center part and long sides still fascinate and are more beautiful than ever after a make-over by Camille Albane. The simplicity of the shape is balanced with a more elaborate color pattern.

The base color is a golden, dark blonde, but darker tones around the face and a few sun kissed sections, bring it it effervescent life and we cannot get enough of it. You don't even have to use chemicals in your hair to get the color variations. Hair extensions are a quick and easily reversible way to add more sparkle and interest to your mane.


Seductive Locks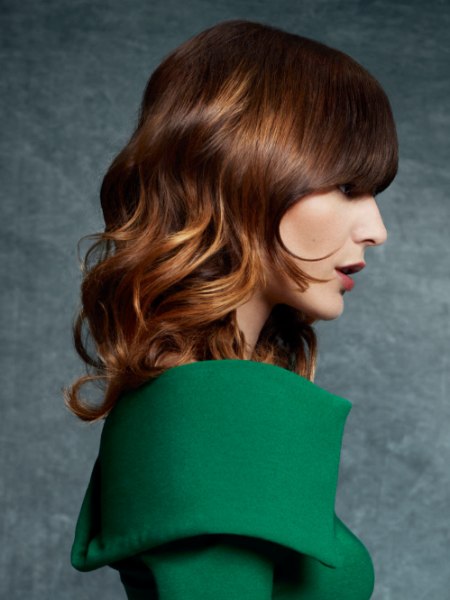 A heavy fringe contrasts the playful and very seductive curls. These are large and loose with a finger tousled look and a couple of sassy curves into the face. A soft look with a very modern appeal.

The hair is long enough to wear up, but with the shoulder length it remains very manageable. Her dark brown base features a beautiful copper color used as accents to show of the movement and to lift and illuminate the hairstyle.


Tousled Curl Luxury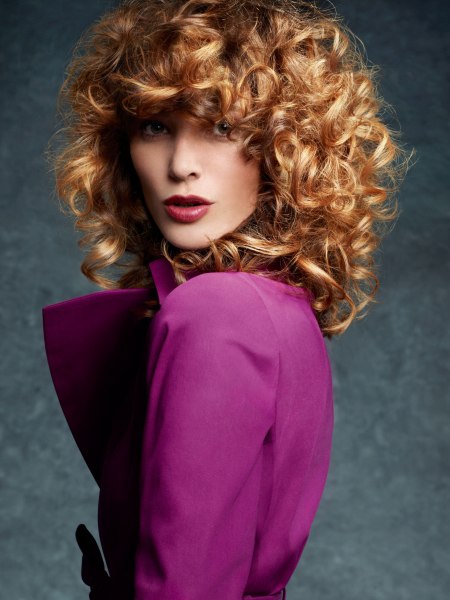 A Camille Albane signature look! Long curls were entirely created with a curling iron in layered hair and then teased and tousled with the hands. This hairstyle boosts the volume to the max and becomes very intense with the gorgeous combination of dark roots and brightly shining highlights.

The warm copper is one of the hottest hair colors of the season and it looks amazing with almost every skin tone. Reward yourself with some luxury!


High Movement Bob


This short coif will lighten every mood and put a new dynamic in your gait. It all starts with a bob, the eternal classic and some layers. The thick and heavy fringe is the centerpiece of it all with its expressive swing in every single hair. It curves to the side in breathtaking velocity and the rest of the hair is all about volume and that sexy, tousled effect, that is so popular.

A few gentle highlights in the tips are the literal icing on the cake. Versatility and ease of wearing come with it for free.


Modern Designer Updo


This updo will bring you attention. Sleek and strict but with a soft hair color it just oozes charm and sophistication. The hair was sculpted to this exquisite and very feminine shape and then attached in the neck with a bold barrette that puts a special modern twist on the classic look.

Several shades of blonde from very light to dark blonde bring a beautiful marbled effect with them, full of depth and dimension in the hair.


Bob and More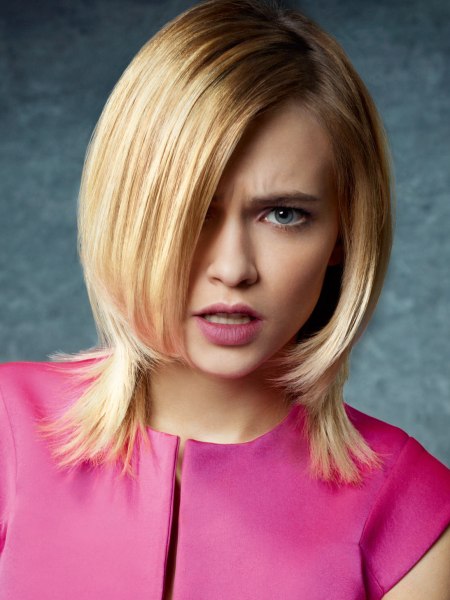 Round volume and feathered ends shape up to a chin length bob with an extension of hair below it that follows the curve of the neck. This combination of two different haircuts is very surprising and at the same time balanced in its opposites.

The sleek top part hugs the face with an asymmetrical positioning of the weight and just below the playful tips jut out in textured delight. Medium blonde is a touch darker at the roots for a very natural look and highlighted throughout in fine strands.


Fresh Take on Curly Bob


Keep it gorgeous and keep it fresh. This delightful short bob hypnotizes with all of its movement and the playfully arranged, large curls. Some come over the crown from the back, others fall loosely down the sides.

A good amount of unstructured texture is mixed with controlled and defined shapes. The hair color also gets its energy from contrasts which are in the light blonde and dark honey blonde range.


Sculptured Bob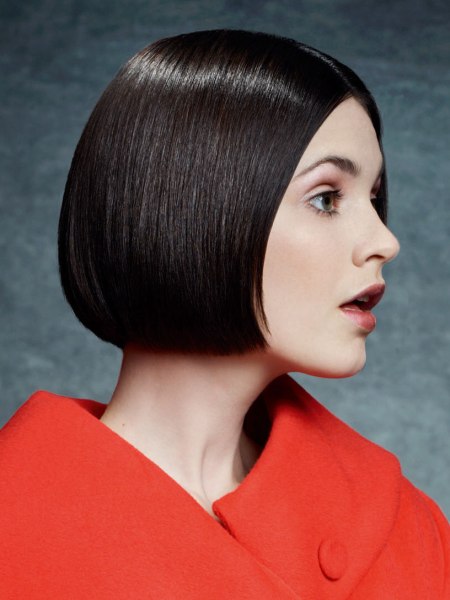 Clean lines with no interruption are the trademark of this classic short hairstyle. Cut to touch the jaw line it just gently curves up on the side of the face and is parted in the middle to support the graphical appearance. A sleek and shiny surface does the perfect cut justice as does the pure black color.

Minimalism par excellence with no fuzz, no drama, just extraordinary elegance from root to tip. This is a great cut for the urban fashionista who wants to look her best at all times, from the morning meeting at the office to cocktail hour.


Styling Variation of a Short Bob


For occasions where more than just an elegant look might be desired, this styling variation of the previous cut could just be the one. Now the hair is parted on the side but in a diagonal line and clings close to the head with the help of pomade or a good sculpting cream.

This short hairstyle has masculine and feminine elements and it is this androgynous, vintage effect, that makes it so desirable.

Hairstyles: Camille Albane
Hairstylist: Louis Lafolie
Colorist: Vincent Venzat
Make-up: Camille Albane team
Photographer: Nicolas Valois